How to Delete Windows 10 Browser History
These days, your browsing history is like your footprint across the internet. Every modern web browser, from Google Chrome to Microsoft's Internet Explorer lets users go back to a site they've been to in the recent past. These histories are built-in because many users frequently visit the same websites over and over again. What if you don't want your PC remembering the sites that you visit? What if you'd like to delete Windows 10 browser history? Doing so is pretty easy.
Read: Best Windows 10 Browser: Edge vs Chrome
Your browser history is just a long list of sites that you've visited, usually in chronological order. Both Internet Explorer and Microsoft Edge track browser history across multiple devices for ease of use.
Here's how to delete your Windows 10 browser history in both Microsoft Edge and Microsoft Internet Explorer.
Delete Your Windows 10 Browser History in Microsoft Edge
Press the Windows Key on your keyboard or the Windows Button on your Taskbar to open the Start Menu.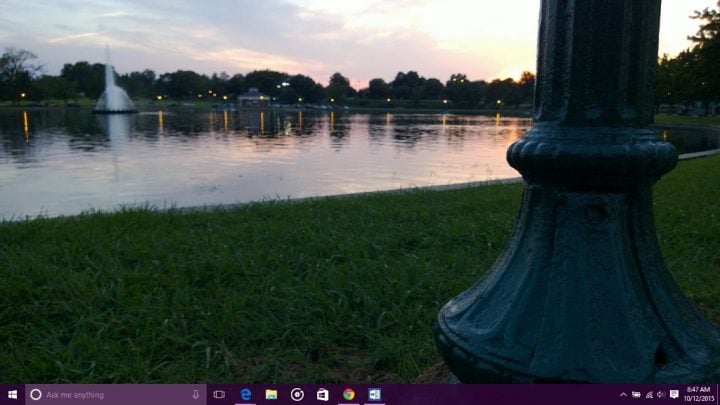 Find the Microsoft Edge app within your list of installed apps. Chances are that it's pinned to the Start Menu like in our example. You can also tap or click on All Apps and select Microsoft Edge from the list of apps and programs you have installed on your machine.
Users of Windows 10 tablets and 2-in-1s should note that their Start Screen might look a bit different from what's shown above. They should tap or click on the Menu button in the top-left of their display then select All Apps. Microsoft Edge should be on the list.
Tap or click on the … button in the toolbar on the right. This button opens up a drop-down menu that hides a ton of options for more experienced users that want to tweak the browser.
Select Settings from the drop-down menu.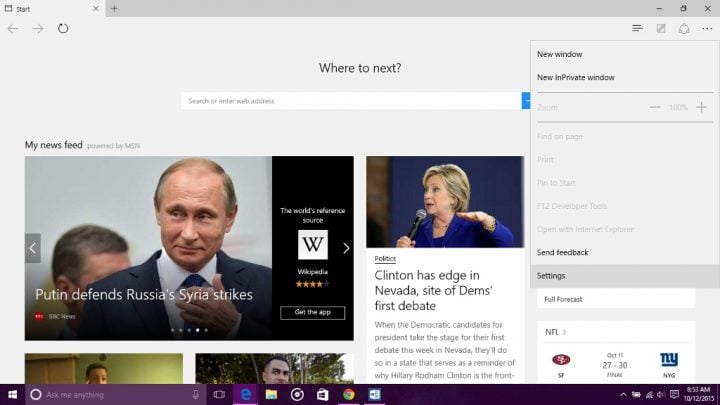 Look for Clear Browsing Data option. Tap or click on the button labeled Choose What to Clear.
From this menu you can decide what saved content you'd like to get rid of. By default, Browser History, Cookies and saved website data and cached files are selected. If you just want to delete your browser history but keep your logins and other history, make sure only Browsing History is selected.
Ultimately, it's up to you what you wish to delete. I'd stay away from deleting passwords if you've been using Microsoft Edge as a way to keep track of all your logins.
When you've made your selections tap or click on Clear.
Delete Your Windows 10 Browser History in Internet Explorer
Open Internet Explorer from the Start Menu or Start Screen. If you don't see it, select All apps and look for it under Windows Accessories.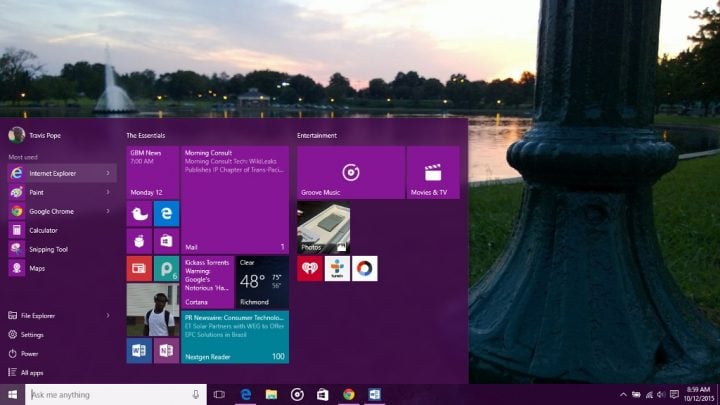 Now tap or click on the Settings option in the Start Menu. This will open a drop-down menu with tons of options.
Tap or click on Internet Options.
The third section from the top of the Internet Options menu is Browsing History. It's the one place that Internet Explorer keeps settings for all of your content.
Tap or click on the Delete… button. Don't select the Delete Browsing History checkbox to the left of this button. If you do, Internet Explorer will delete your history every time you exit, which can be frustrating.
Select the checkbox next to all of the content that you'd like to delete. The different options are the same as Microsoft Edge. Again, you'll likely want to stay away from deleting passwords if you're using Internet Explorer to enter them instead of remembering each one.
That's it. Good luck deleting your Windows 10 browser history. All told, things should go fairly easy as there's only one way to delete history for each browser.
Note that Windows 10 syncs browser history across devices. Just because you delete your browser history here doesn't necessarily mean that it's gone from another device that you've signed into with your Microsoft Account.
6 Best Windows 10 Laptops in 2018
Razer Blade Stealth - $1,499.99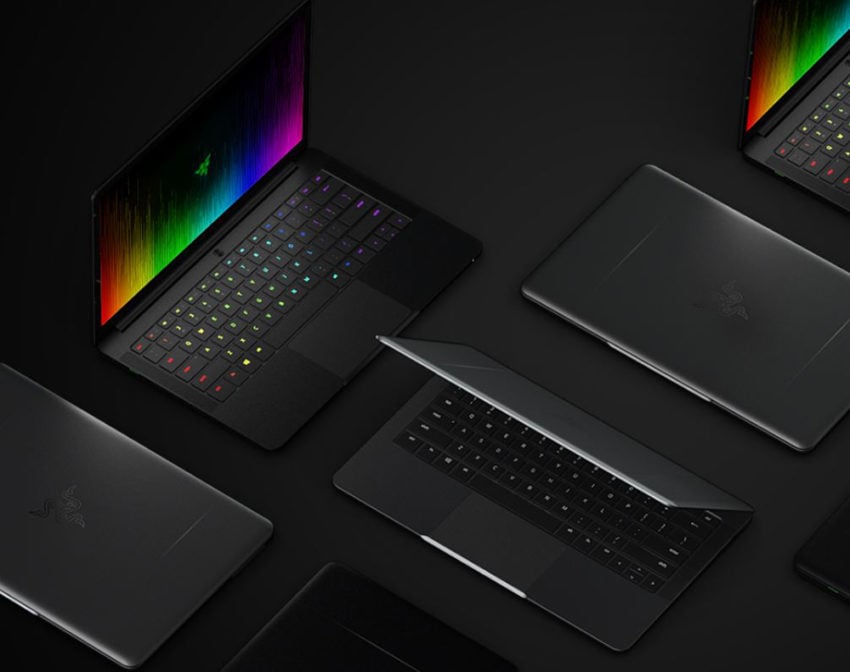 The Razer Blade Stealth is a high-end laptop that transforms into a gaming powerhouse with the right accessory.

The laptop takes its name from its black or gunmetal aluminum chassis. At 0.52 inches thin and 2.98-pounds, you won't have a hard time stuffing it in a bag. Despite that thin profile, it lasts 10 hours between charges and has a Chroma keyboard that highlights the keys you need to play your favorite games. Intel graphics are inside, but connect it to a graphics card using the Razer Core add-on and you can expect full resolution gaming even on the model with a 13.3-inch 4K display with touch.

You can order a Razer Blade Stealth with as little or as much power as you need. It supports up to a quad-core 8th Generation Intel Core i7 processor, 1TB solid state drive and 16GB of RAM. It has a 3.5mm headset jack, 2 USB 3.0 ports, an HDMI port and a Thunderbolt 3 port. That Thunderbolt 3 port communicates with the Razer Core add-on.


Read: Razer Project Valerie is a Badass Triple Monitor Gaming Laptop


The Razer Blade Stealth starts at $1499.99. A Razer Core v2, which uses the graphics cards you already own, costs $499.99.