How to Turn Off the Galaxy Note 8 Always-On Display
The Galaxy Note 8 has a big and beautiful display, one that is turned on 24/7. Whether it's just distracting or you want better battery life, this guide will explain how to disable the Galaxy Note 8 always on display. It's a helpful feature that many enjoy, and highly customizable, but you can disable it if you want.
When you turn off the Galaxy Note 8 screen, it's still on. A small area shows the time, date, battery level and even some notifications. It's called an "Always-on Display" but not everyone likes it.
Read: Best Galaxy Note 8 Screen Protectors 
Samsung's always-on display gives you helpful information at-a-glance. And while we recommend keeping it on, some will want to turn it off. If so, read on for the simple instructions.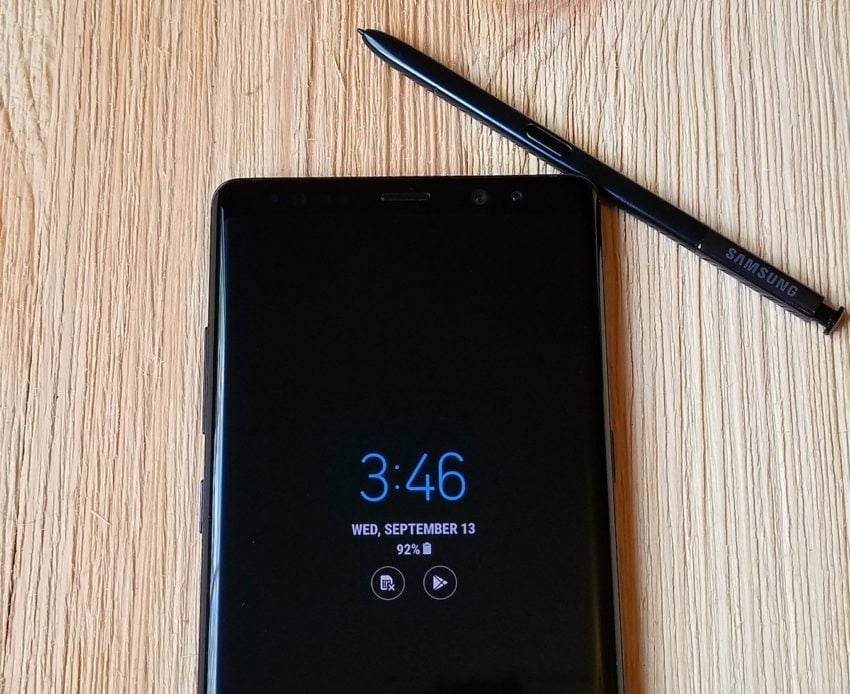 How to Disable the Galaxy Note 8 Always On Display
Samsung claims that the always-on display is very efficient when it comes to battery life. Draining less than 5% throughout an 8 hour work day. So while it isn't very much, turning it off might give you increased battery life.
To disable the always on display feature we need to head to Settings > Lock Screen & Security > Always On Display > and flip the switch to OFF. That's it. Our screenshots below show you where to look, then continue reading for additional details.
Pull down the notification bar and hit the gear-shaped settings button
Find and select Lock screen & Security
Flip OFF the option for Always On Display
Or tap on Always On Display for more options
Once you follow these instructions the screen will turn completely off when you're done using the Galaxy Note 8. You'll need to tap the power/wake button to turn on the screen if you need to check notifications or see the time.
Other Details
As we said above, Samsung states the Always-On display barely uses any battery life. Combine that with studies that claim the average user turns on their phone over 150 times a day, and you can see how this can actually increase battery life.
Rather than turn the entire phone on over 100 times a day, let the Always-On display show this information. Giving you notifications and more just by glancing over at the phone.
The always-on display dims to a lower setting in a dark room or at night so it isn't too distracting. Then if you go outdoors, it gets brighter for improved visibility. It's a feature we think is worth using.
Furthermore, Samsung offers plenty of customization. You can choose between 7-8 different clocks, backgrounds, or even add a calendar to the screen. Not to mention something called "facewidgets" where you can tap the clock, then swipe over for more options. The only one available now is music controls, but we expect others in future updates. There's no way to manually control the brightness or add new widgets (like a weather icon) but the AOD is still pretty useful.
In closing, Samsung can and does update the Always-On display through the app store. Meaning you can expect more features or further refinements over time. For now, give it a try or disable it using our instructions above. While you're here check out our list of the 20 Best Galaxy Note 8 cases.

As an Amazon Associate I earn from qualifying purchases.