How to Get Free Nintendo Switch Online Membership
You can get a free year of Nintendo Switch Online Membership if you have Amazon Prime. This is normally $19.99 a year, or $3.99 a month, but you can get it free for a year with Twitch Prime. There is also a family plans that lets you get up to eight players online.
Twitch Prime is a free benefit of Amazon Prime and it is easy to sign up and claim your free online membership for the Switch. Amazon Prime is $119 a year, so it's not worth signing up for it just to get this benefit, but if you already have Amazon Prime it's a stellar deal.
Nintendo Switch Online Membership offers a range of benefits including;
Online play with other Nintendo Switch users.
NES Games on the Switch – including Super Mario
Cloud Data Saves
A Smartphone App
Special Offers and Deals.
There is an automatic renewal, but you can turn this off to avoid being charged for another year when your free year of Nintendo Switch Online is over. All these benefits are nice, but the biggest reasons are to play online with voice chat and to get access to NES games on your switch. It's similar to Xbox Live, but for the Switch.
How to Get Free Nintendo Switch Online Membership
To get a free year of Nintendo Switch Online, you need to go to the Twitch Prime landing page and connect your Amazon account with a Twitch Prime account.
Once you are signed up and you are connected to Amazon Prime you will have Twitch Prime at no extra charge. This unlocks Twitch Prime loot for your account. THat's how you get the free Nintendo Switch online subscription with all of the online features and free games.
On the Twitch Prime landing page, click on the Nintendo Online button banner and then click on Claim Now to get your first three months of online multiplayer free on the Switch.
After 60 days, you can come back and claim another nine months of online service with your same Nintendo account. This gets you a full year of Nintendo Switch online access.
To get this offer, you need to claim both of these offers before September 24, 2019. This allows you to get all the same benefits as a paid membership including the mobile app, backing up game save date to the cloud and playing online games and Nintendo Entertainment System games. The cloud saves are important so that you don't lose game save data if something happens to your Switch.
You cannot use this offer to get a free Family Membership for the Nintendo Switch. You only get one free offer per Twitch Prime account and you can't stack these up with Amazon family sharing.
If you already have a Nintendo Switch Online membership, you can take advantage of this deal and add another year of free access to your account. This only works with individual memberships, not family ones.
If you claim these free offers and then let Twitch Prime lapse, you still have the benefits. That means if you don't have Amazon Prime, you can sign up for the free Twitch Prime trial and get three months. In 60 days, you could sign up for a paid month and get nine months free, but that's only a good deal if you want Twitch Prime in addition to Nintendo Switch Online.
With Twitch Prime you get a free Twitch Prime subscription and you also get other benefits like other Twitch Prime Loot. This currently includes a host of cool items in popular games like;
World of Tanks – Care Package Charlie
APEX Legends – Exclusive skin and bonuses
Call of Duty: Black Ops 4 – Customization Bundle
League of Legends – Free Loot
NBA 2k19 – 25,000 VC & 5 My Team Packs
That's just a selection of the free benefits with Twitch Prime Loot. You also get free 2-day shipping on Twitch Prime membership.
4 Reasons to Wait for Nintendo Switch 2 & 3 Reasons Not To
Wait for New Nintendo Switch 2 Features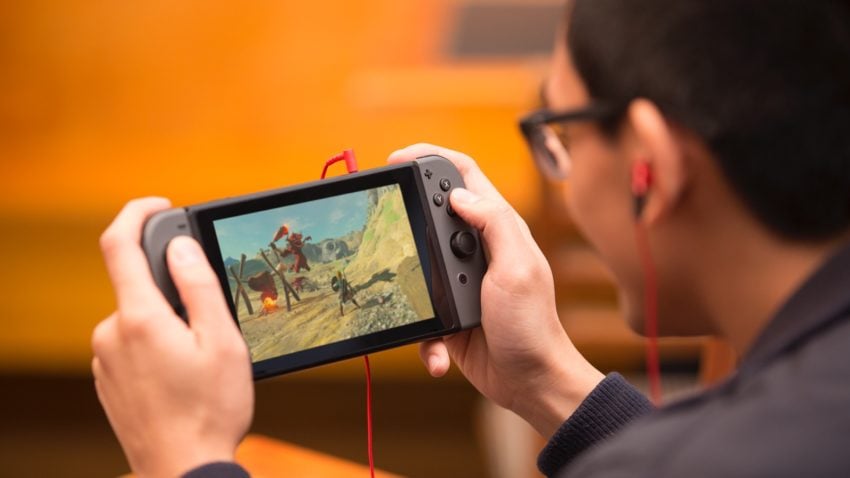 One of the biggest reasons to wait is for new Nintendo Switch 2 features and upgrades. If you are looking at a cheaper Switch, the upgrades will likely by design wise and could be a smaller overall unit, potentially with a smaller screen. If you are interested in this model, you can expect a focus on portability and home gaming, not on massively upgraded specs and new features.
Gamers looking for a full on Nintendo Switch 2 update may need to wait longer, but you will likely get bigger upgrades. The rumored features include more power, more RAM and a focus on performance gaming. These are all standard features on the top of the line PS4 Pro and Xbox One X, but still not standard gaming features on the entry level models from Nintendo's competition. Rumors suggest the performance model will not match the power of the PS4 Pro and Xbox One X.
We don't know if the Nintendo Switch 2 screen size will get a boost to add more real estate when mobile, but it wouldn't be a surprise to see the resolution bumped up to 1080P on mobile and then support 4K gaming when docked.
If you are hoping for a major upgrade, you may need to wait longer, but it is one of the biggest reasons to wait.