There's no need to wait for the iOS 9.1 release date later this year to get your hands on the new iOS 9.1 features and the new iOS 9.1 emoji that includes a middle finger, burritos and a unicorn. You can try the iOS 9.1 beta right now without a full developer account thanks to Apple's public iOS beta and other services that register your UDID.
Here's what you need to install the iOS 9.1 beta on your iPhone or iPad and how you can try out the new features early on your devices.
The iOS 9.1 beta is available on any device capable of running iOS 9, which is also any device that could run iOS 8.
You will need to join the Apple iOS beta program or pay to register your iPhone or iPad's unique identifier as a developer device so that you can try iOS 9.1 early. You will need to find a iOS 9.1 beta download to install if you use the second option.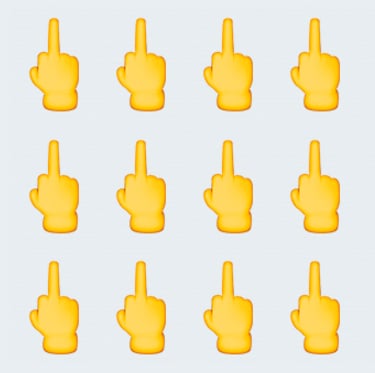 Apple announced iOS 9.1 on stage at the iPhone 6s event in early September and you can go straight to iOS 9.1 if you want to test these features and skip the iOS 9 release.
You will need to register with Apple as a Developer, as a member of the public beta or with a service that adds your iPhone or iPad to a developer account.
How to Get iOS 9.1 Beta Access
The official methods to get access to the iOS 9.1 beta are through Apple, but you can do it without working directly with Apple.
You can pay to become an iOS developer. This one year $99 subscription includes the ability to register 100 devices, make and sell apps and to try iOS beta software.
Another option is to join the Apple Beta program. This is free and open to normal users with an Apple device. You can test iOS 9.1 and also test OS X software early. Here's where you can sign up.
If neither of these options is available to you, you can register your UDID with a service like IMZDL and then use one of their iOS 9.1 downloads to install iOS 9.1 early on your iPhone or iPad.
iOS 9.1 Downloads
If you sing up for the public iOS beta program you don't need to find a iOS 9.1 download or use the instructions below to get early access. For other users the best place to look is the IMZDL downloads section, or go direct to Apple if you are on the Developer Program.
On IMZDL, you can find all the iOS 9.1 downloads you need for any device capable of running iOS 9.1. You must have a registered device to install this update. Simply progressing with the download will not work.
How to Install the iOS 9.1 Beta
There is a little trick to installing the iOS 9.1 beta on your iPhone or iPad. It is not as simple as a basic iOS 9 upgrade, but it is not that difficult either.
1. Register the iPhone or iPad UDID with IMZDL or Apple.
2. Make sure you are on the latest iTunes version.
3. Connect the iPhone to the computer and perform a backup to iTunes.
4. Download the iOS 9.1 Beta for your iPhone or iPad model.
5. Open iTunes and upgrade to the iOS 9. Beta by choosing Restore.
Be sure to hold alt/option on Mac when you click Restore.
On Windows, hold Shift when you click Restore.
6. Find the .ipsw file you downloaded and select it.
7. Complete the installation and then restore from backup if you desire
You can use these directions on the Mac or PC to install iOS 9.1 on the iPhone, iPad or iPod touch.
What to Know About Testing the iOS 9.1 Beta
Before you take the steps to install the iOS 9.1 beta you should make sure you are ready to deal with beta software that can include bugs, bad battery life and app incompatibilities. This is the trade off to testing the iOS 9.1 release before it is available to the public.
If your iPhone or iPad runs perfect and you rely on it for work or school, it's a wise idea to wait for the official iOS 9.1 release date to upgrade.
It is possible to downgrade from iOS 9.1 to iOS 9, so you don't need to worry about being stuck, but you cannot restore to a iOS 9.1 backup on iOS 9, and you cannot downgrade back to a jailbreakable state.
iOS 9.1 Release Date: 5 Things to Get Excited About
iOS 9.1 Release Date Soon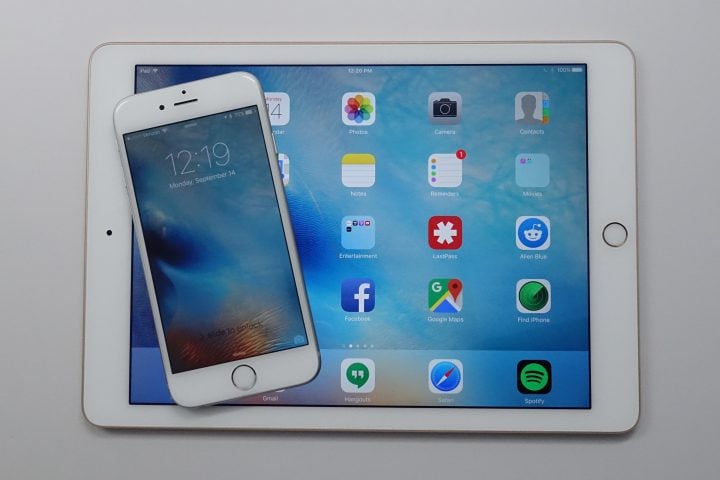 The first reason you should be excited about the iOS 9.1 update is because it's probably only a few weeks away from coming out.
Apple hasn't confirmed an iOS 9.1 release date yet and it's looking like it will be released in and around the time the 12-inch iPad Pro goes on sale. iPad Pro pre-orders are expected to start in late October ahead of a release date in November.
It used to be that we'd have to wait for x.1 milestone system upgrades. These days Apple's getting them, and their new features, out in an extremely fast manner. And iPhone and iPad users around the world are better off for it.
Apple's first big iOS 9 update will come with new features and enhancements so you'll want to keep your eyes peeled for new iOS 9.1 betas (Apple just released its second iOS 9.1 beta) and new iOS 9.1 release date rumors.