How to Install the macOS Mojave Beta
You can install the macOS Mojave beta on your Mac today to try the new macOS 10.14 features ahead of the release date this fall. This guide will show you how to download macOS Mojave and install it on your mac.
The macOS Mojave beta is currently available to developers, but is also coming to the public later this month. Technically anyone can install the macOS 10.14 beta right now, but there are some reasons you shouldn't install it yet. Namely, if you don't have a secondary machine or if you don't want to install to a secondary partition. A public macOS Mojave beta coming later will be easier to install for consumers. Here's more on why you should and shouldn't install the macOS Mojave beta.
Before you install the macOS Mojave beta, you need to make sure you backup your Mac. This will make it easy to downgrade to macOS High Sierra if you decide you don't like the beta.
How to Download the macOS Mojave Beta
Finding the macOS Mojave download is easy since it is in the Mac App Store, but you need access to it. Developers need to download the macOS Mojave Developer Beta Access Utility that unlocks the beta on your Mac. This is essentially the key to get into the developer beta.
Developers can login to the Developer Portal, click on downloads and then download the Beta Access Utility. If you aren't a developer look on Twitter or on this website for a copy of the app that you can use to unlock access.
After the app is downloaded, double click to open open it and then double click on the macOSDeveloperBetaAccessUtility.pkg to start the installer. From here you will need to follow on screen prompts and enter your Apple ID Password.
At the end of this process the Mac App Store should open and show you the macOS Mojave download page. If you don't see an option to download it, restart your Mac and then open the app store back up and start the download. This will take a while to download on your Mac.
How to Install the macOS Mojave Beta
After the beta download finishes you can install the macOS 10.14 beta on your device. The download took about an hour on our MacBook with a good Internet connection, so you can expect to wait a while before you get to this step. Once the download completes the macOS Mojave installer will pop up. If not you can find it in Launcher.
Click on Continue.
Agree to the macOS Mojave Terms and conditions.
If prompted enter your password.
Follow the remaining on-screen instructions.
For the next 30 to 45 minutes your Mac will restart as the installation takes place. It may appear to pause or freeze, but you just need to wait it out and let the installation complete. During parts of the installation you will see a timer, and other times just a progress bar.
Once your Mac restarts you will need to sign in with your Apple ID and password. Follow the on screen instructions to get started with the macOS Mojave beta. You will be able to start testing some of the new macOS 10.14 features that are included with the beta.
4 Reasons Not to Install macOS Mojave Beta & 6 Reasons To
Install macOS Mojave Beta to Improve macOS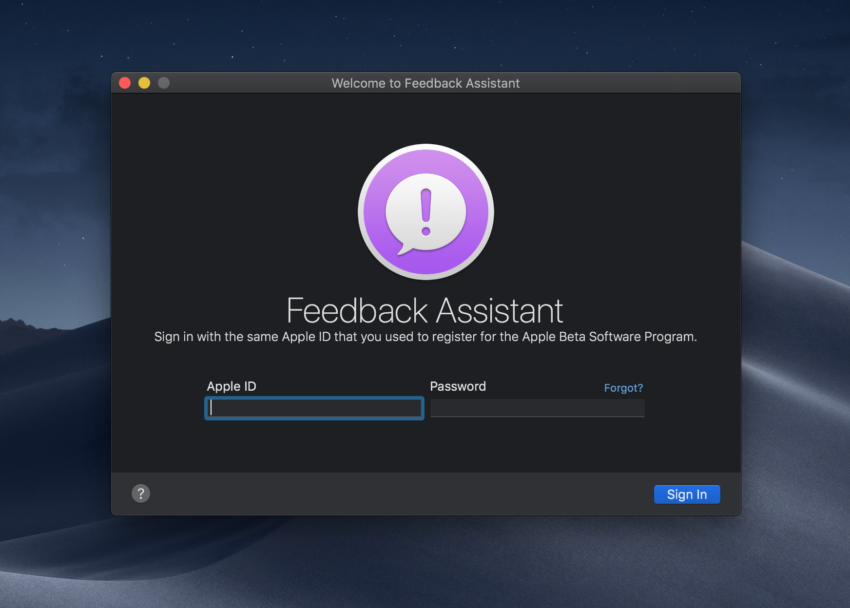 Do you want to make macOS Mojave better for the public release later this year by finding problems and bugs and telling Apple about them? If you do, this is a great opportunity to make sure that the things you use and the programs you require work on macOS 10.14.
This is on e of the best reasons to install the macOS Mojave beta on your Mac. This will also help you test to see if the new update works better with multiple displays and in other settings.
You can file bug reports with Apple as part of the developer beta and the public beta. This will help Apple learn about problems and test fixes during the beta process. This is the exact reason that Apple offers a public macOS Mojave beta.

This article may contain affiliate links. Click here for more details.