It's easy to play PUBG on Mac, and all you'll need to buy is the Player Unknown's Battlegrounds game on Steam. You don't need any special hardware, a Windows license or any other annoying steps. It's possible to play PUBG on Mac with Nvidia's GeForce Now game streaming service.
Once you sign up, all you need to do is link your Steam library and start playing. This works on any Mac, even the MacBook or an older MacBook Air since all of the heavy lifting for graphics are taking place on the Nvidia Server. There is no charge for GeForce Now yet, and there is no timeline to when they will charge users. Nvidia is focusing on rolling out the service to more users and delivering improvements, so you can expect to use GeForce Now for free for a while.
PUBG is complete on PC, which means you'll get to play a more polished game than if you were to play on the Xbox One, and you also get the new Desert Map. At the end of the day this will only cost you $30, unless you decide to buy a mouse to game with since most trackpads make poor gaming companions. You can also use this method to play PUBG on any computer, even if it has a slow graphics card, but we'll get into that option more in a separate guide.
What is PUBG?
PUBG or Player Unknown's Battlegrounds is a battle royale style game where 100 players drop into a map by parachuting from a plane that takes a different route each time. You race to the ground where you will find weapons, armor, grenades and vehicles scattered in houses and buildings. You'll need to equip yourself with gear and then take on anyone who landed near you.
From there the map constricts forcing players into an ultimate showdown in a very small area. The blue zone as it is known takes away your health and you will want to stay ahead of it as you take out other players. You can play PUBG aggressive going after everyone you see and hear, or you can be sneaky and allow other players to pass you by so that you can live longer and make a play in a later circle.
The guns and gear spawns are random every time you play, so it's a new game each time you parachute in.
How to Play PUBG on Mac
You can play PUBG on Mac with your existing computer, two free accounts and a $30 copy of PUBG. You do not need to run Boot Camp or use Windows on your Mac, which means this is a simple process that will allow you to start playing very quickly once you get access to GeForce Now.
Sign up for a free Nvidia Account.
Join the GeForce Now Waitlist or enter a GeForce Now Beta code.
Link your Steam Account with GeForce Now.
Buy PUBG on Steam for $30.
Click Install and PUBG will install on your GeForce Now account in seconds.
Launch PUBG and start playing on your Mac.
This works because Nvidia is setting up a gaming PC in the cloud for you. This handles all of the power you need for good graphics and then the system streams the game to your computer. You'll need at least a 25Mbps down internet connection and Nvidia recommends 50 Mbps for optimum results. The GeForce Now app will test your network to see if you have a good enough connection to play.
Form there you are ready to play, but you may want to go to the GeForce Now app settings and turn on Ultra Streaming mode. This turns down the detail in the game to help reduce latency. Basically this means the graphics aren't as good but your game should run smoother than it would with full graphics. This helps if your internet connection isn't great.
What It's Like to Play PUBG on Mac
I tested this out using my 2016 MacBook Pro with an older Logitech Performance MX mouse I had nearby. For any future games I plan to add in headphones as they allow you to easily identify where people are at on the map compared to using speakers.
After playing a PUBG on Mac for several games there is a major advantage to a wired connection. The first game i played on WiFi just a few feet from my router and despite it saying I had a good enough connection, I noticed a lot of lag and degraded visuals. While playing a second game with an Ethernet cable plugged in via my Belkin Thunderbolt 3 Express dock, the quality was impressive and arguably better than playing the game preview on my Xbox One X.
Lag was very minimal if at all when connected with a Wired connection and I was able to snipe and engage in gunfights very well. Playing PUBG on GeForce Now is better than playing with a Xbox Controller when it comes to any long range gunfights, and with more practice I think the same will apply for closer encounters.
One great thing about using GeForce Now to play PUBG on Mac is that there are no updates to install, no drivers to deal with and no need to upgrade my computer every year with a new GPU. This removes many of the hassles of PC gaming and it brings them to basically any game on Steam. You can also use GeForce Now on PC to game on basically any PC. You just need to make sure you have a good internet connection when you want to play.
The Best MacBook Pro Accessories in 2020
USB C to Lightning Cable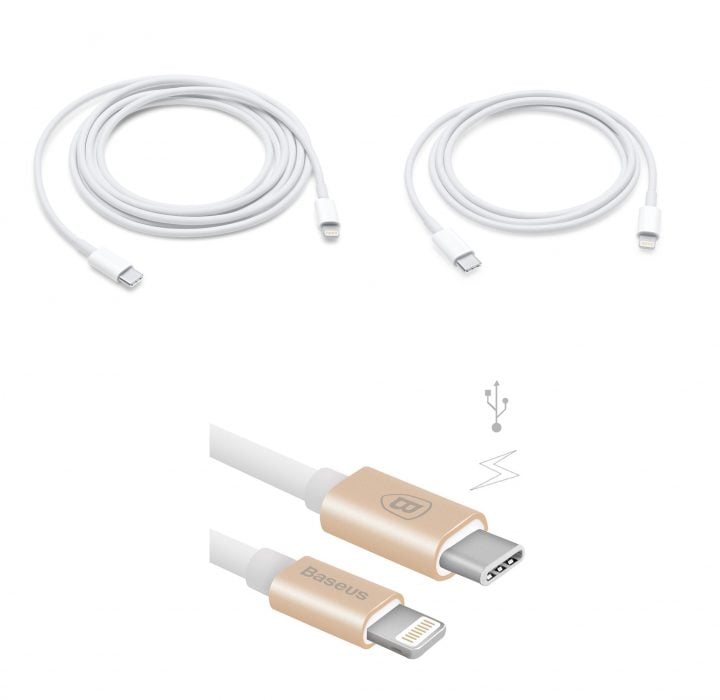 When it comes to connecting your iPhone to your MacBook Pro, the best option is to buy a USB C to Lightning cable instead of using an adapter that is more likely to get lost or left at home. Sure, an adapter would double as a USB adapter for other devices, but we're looking to remove adapters as possible.
I own two of these cables and I love them. Not only can I connect my iPhone directly to the Mac, but if I plug this cable into my MacBook Pro charger I can fast charge my iPhone X. This also works for the iPhone 8 and 8 Plus. When fast charging the iPhone charges up to 50% in 30 minutes.
Apple sells two official USB C to Lightning cables.

You can use this to charge your iPhone or iPad, sync to iTunes and even to use with Duet to use your iPad as a second display for your MacBook Pro.