How to Quickly Forward Messages in iOS
Here is a guide on how to quickly forward Messages on iOS. Messages is becoming one of our most used methods of communication and when media is frequently sent to us, we may want to forward it onto another contact.
Copy and Paste is the usual method of sharing yet within Messages, Apple has included a way to forward messages right from within the App.
How to Quickly Forward Messages in iOS
Here are the steps to forward a message in iOS.
Watch the above video for a walkthrough of forwarding messages within the Messages app on your iPhone.
Quickly Forward Messages and Links
When you are within a given message thread and you receive a link or an address or any message that you would like to forward, you are quickly able to do so with a few taps. Tap and hold on the message to reveal the reaction icons as well as the Copy dialog box below including the text More.
Tapping More will allow you to choose messages by tapping the circles next to them. When you are satisfied with your selection, look to the bottom right of your screen. You will see an arrow icon which represents Forward. Tapping this will open a new message window where you can designate the contact who will be receiving this forward.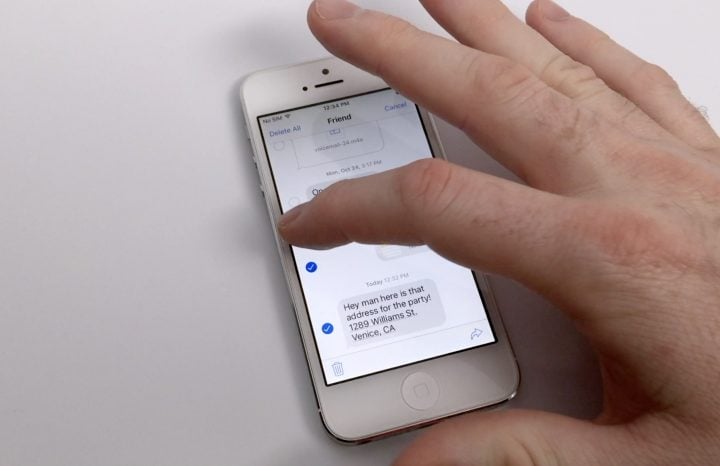 You will also notice in the forward window, the Trash icon in the bottom left. This is also the screen where you are able to selectively delete messages by using the same method of selecting the bubbles corresponding to the message.
Forwarding messages is a very quick and painless process on iOS and is very beneficial for sharing information between friends and family. There are often times when we type addresses out or links and the incorrect information is given. Forwarding will ensure the same content is being sent to your recipient and that there is no break in communication.

As an Amazon Associate I earn from qualifying purchases.