How to Reboot a Frozen LG V30
This guide explains how to reset a frozen LG V30. If your new phone is unresponsive or acting up, this is how to fix it. LG's latest phone is powerful and has plenty to offer, but some will run into the occasional problem. Follow our quick steps instead of taking it to a carrier store for help.
Unlike the LG V10 or V20, the new premium all metal and glass V30 is water-resistant. This means the phone is completely sealed, including the battery. The battery is no longer removable if the phone is frozen.
Read: 10 Neat Things the LG V30 Can Do
Almost any minor problem can easily be fixed by a simple reboot. However, that isn't always an option. Sometimes a phone stops responding completely. If your V30 is frozen, the new button combination below will get it working right in a matter of seconds.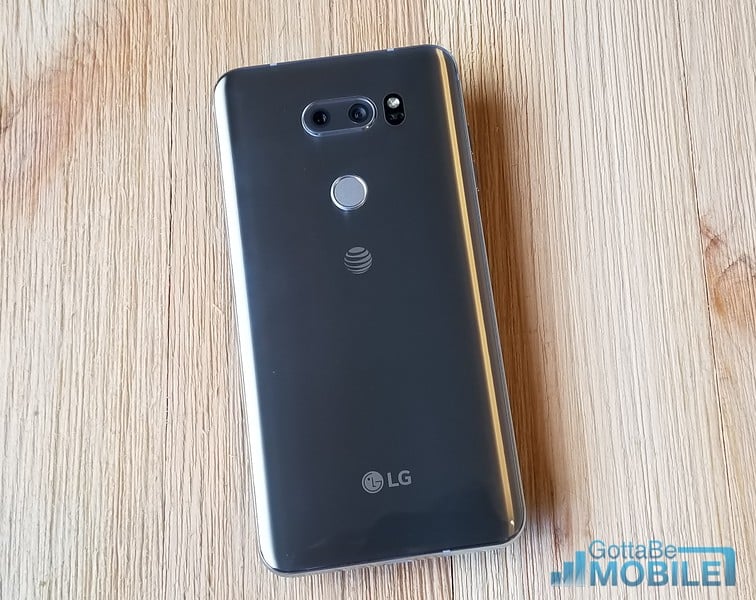 Reboot a Frozen LG V30
The first time you turn on the V30 LG has a small notification about this change. Stating that the V30 doesn't have a removable battery, so they added a button combination to "reset" or reboot the phone if needed. Keep in mind that resetting your phone will not erase any data, or cause any problems, it simply forces the phone to reboot.
"If your phone stops responding or is stuck on a screen, press and hold the Power and Volume down key for 8 seconds to restart the phone."
Push and hold both Power (fingerprint scanner) and Volume down keys simultaneously for 8 seconds, or until the phone vibrates and turns off. This works even when the phone is completely frozen, or the screen is black. It's a hard reset and works no matter what.
Once you hold the buttons down long enough you'll see it turn off, feel the phone vibrate, then it will restart and boot back up to full working order. LG then states, "For your protection, do not remove the battery from the phone". You shouldn't be able to open the back anyway, so this is just an extra cautionary warning.
Again, no data will be lost or erased, although any apps or browser windows that were open will close. Some apps will lose progress, but that's it.
Read: 18 Best LG V30 Cases
You're all set. The LG V30 will reboot and should work perfectly. This same button combination works on the LG G6, most Samsung smartphones, and most Android devices. It's a universal hard reboot that fixes any major issues. Before you go, consider one of these best LG V30 screen protectors to keep that screen looking new.

As an Amazon Associate I earn from qualifying purchases.