How to Reset a Frozen Moto Z & Moto Z Droid
The Motorola Moto Z is a phone unlike any we've ever seen before, but that doesn't mean it can't fall prey to issues we're all too familiar with. Like any smartphone, the Moto Z can have software or hardware issues. Like any Android device, your smartphone is at your mercy. Adding apps outside the Google Play Store can compromise it. Installing poorly designed apps can drain your battery. On some rare occasions you can do things that leave you with a frozen Moto Z.
You can end up with a frozen Moto Z for a number of reasons. Sometimes the apps that we add to Android can stop working, causing our handset to lock up. Other times, it's not even really something that we did. Facebook is notorious for releasing updates that can harm battery life. Google's own app updates can harm the operating system's stability.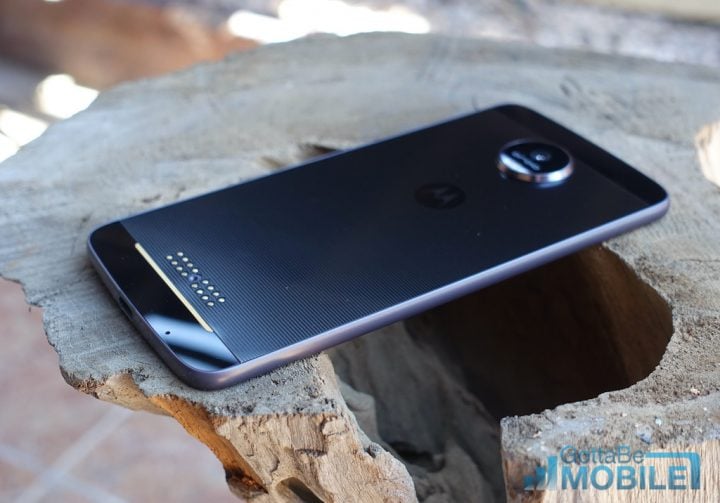 Read: Common Moto Z Droid and Moto Z Problems
Here's how to reset a frozen Moto Z. This tutorial also works for the Moto Z Droid, Verizon's exclusive variant of the device available only in the United States.
How to Reset a Frozen Moto Z and Moto Z Droid: Getting Your Phone Operational Again
The first thing that you have to worry about when resetting a frozen Moto Z is getting the phone operational again in case of emergencies. While its stuck, you're cut off from the world. You can't receive phone calls. You won't receive texts or instant messages either. That could leave you without crucial information.
On the Moto Z and Moto Z Droid, you'll need to force a restart of your phone.
Detach any Moto Mods that you have connected to the back of your Moto Z. Style Mods are fine, but disconnect any add-on that has its own battery.
Now hold the Power button down on the right edge of your Moto Z until you feel the phone vibrate in your hands.
Leave your device on the table. Within a minute or two, you should see and hear the Hello Moto animation. After that, you should find yourself back at your device's lock screen. Every time your Moto Z starts fresh instead of going to sleep, you'll need to provide your PIN code again, even if you normally use the fingerprint reader to unlock your device.
How to Reset a Frozen Moto Z and Moto Z Droid: Stopping it from Freezing Again
Now that your phone is working for the moment, you need to figure out what caused it to lock in the first place. Otherwise, you'll have to keep doing this on a regular basis, and that's not very convenient.
Take some time to consider the apps that you might have installed on your device in recent days and weeks. If you can't remember what you've added to your device, open the Google Play Store. There's a list there.
Go to the Play Store and tap the menu button on the left of the Google search bar.
Now tap on My Games & Apps.
Besides providing you with a list of apps that need to be updated, this screen includes a list of recently updated apps. Use it to narrow down the list of apps that might be effecting your device. Uninstall the apps you suspect are causing the issue and give it a few days.
Of course, all of this depends on an app being the real cause of your frequently frozen Moto Z.
How to Reset a Frozen Moto Z and Moto Z Droid: Reset
If you still end up with a frozen Moto Z after you've investigated your recently updated apps, it's time to reset your device. This means deleting everything that's on there and starting over.
If you can get the device to successfully start, go to the Settings app.
Scroll down in the list until you see Backup & Reset. Be sure that automatic backups are switched on.
Then tap on the Factory data reset. Connect your phone to a power adapter and let Android guide you through the reset process. If all goes well, your phone will end up in perfect working order again and you'll still have all of your information.
If your device still won't restart, you'll need to initiate the process from outside of Android. Connect your device to a power outlet, then hold the power button to turn it off.
With the device off, press hold down the Volume Down button. Keep pressing it.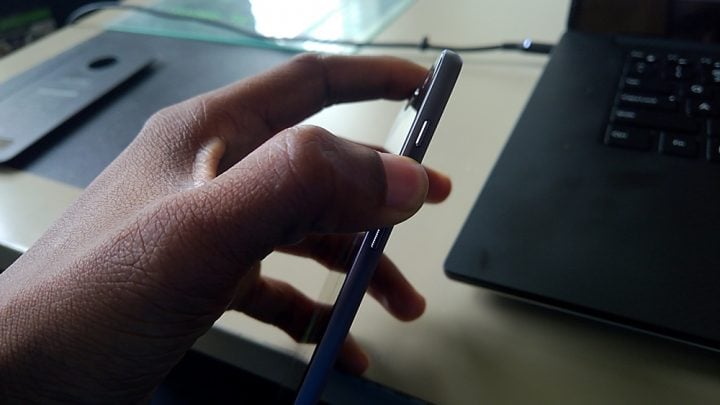 Now press the Power button as you're holding Volume Down.
Use the Volume Up and Volume Down keys to switch the phone into Recovery Mode. Press the Power button to select it. Follow any other prompts that your phone asks of you.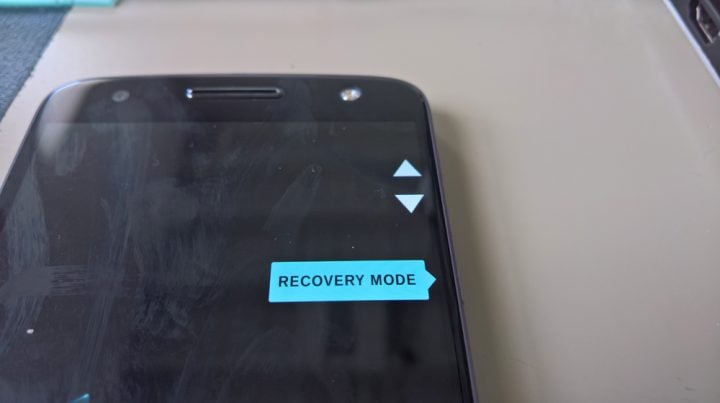 Soon, you should have your frozen Moto Z or Moto Z Droid working, without freezing and software issues.

This article may contain affiliate links. Click here for more details.