How to Reset a Frozen Galaxy Note 9
This quick guide explains how to reset a frozen Galaxy Note 9. While Samsung's phone is plenty fast and has a lot to offer, problems do occasionally surface. Thankfully, you can easily fix them from home.
Samsung's Galaxy Note 8 has a high-end metal and glass design that's completely waterproof. That said, they sealed the battery inside so you can't remove it if the phone is frozen or unresponsive.
Read: 9 Best Wireless Chargers for the Note 9
Before we begin it's worth noting that a quick reboot fixes almost any minor problem you might face. However, that's not always an option and sometimes the phone stops responding completely. An issue you may face with the Note 9. If so, the button combination below will get it working right in a matter of seconds.
How to Reboot a Frozen Galaxy Note 9
During the setup process, you probably saw and skipped some tips and tricks from Samsung. One of those explains how to perform a "hard reset". This simply forces the phone to reboot no matter what condition it is in. And no, this will not erase any data or information. It's completely safe to do.
"If your device is unresponsive, press and hold the Power key and the Volume down key simultaneously for more than 7 seconds to restart it."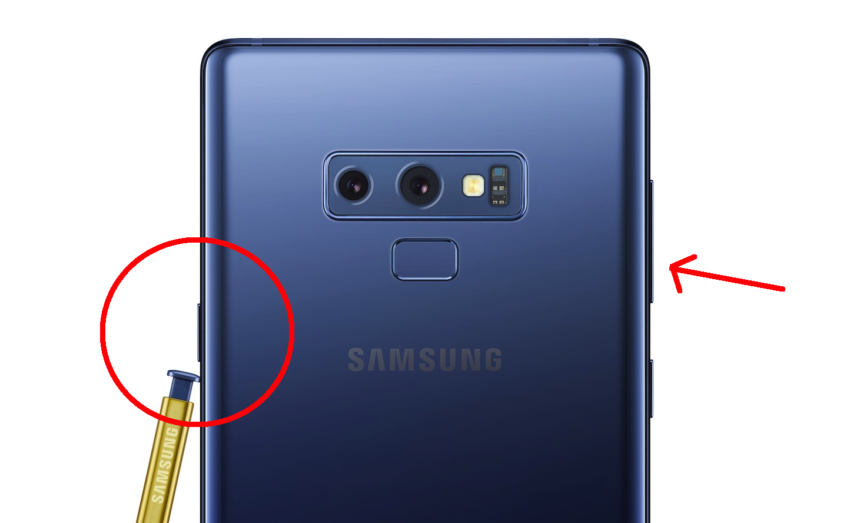 Push and hold both the power and volume down buttons at the same time and hold for 7 seconds, or until the phone vibrates and turns off. You'll see it turn off, feel the phone vibrate, then it will restart and boot back up and work perfectly fine.
This works even if the phone is completely unresponsive or the screen is black. A hard reset works anytime, anywhere.
Again, none of your data will get erased or lost, although any apps or browser windows that were open will shut down. If for any reason your Note 9 had a really bad crash or error, it will reboot into a maintenance or safe mode. Follow the on-screen instructions to navigate up/down with the volume keys to the "reboot" option.
Read: 9 Best Galaxy Note 9 Screen Protectors
It's that simple. This same button combination works on almost all Samsung smartphones and tablets, and most other Android devices too. It's a universal hard reboot. If you're still experiencing issues, check out these 15 common Galaxy Note 9 problems and how to fix them. Then, stay tuned for the Samsung Galaxy Android 9 update later this year.

This article may contain affiliate links. Click here for more details.