How to Turn off the Galaxy Note 5 Notification LED Light
The new Samsung Galaxy Note 5 and Galaxy S6 Edge Plus are premium high-end devices loaded with features, and one that many have enjoyed for years is the notification LED light on the top front of the device. This LED flashes for incoming alerts, notifications, missed calls and more. This guide explains how to turn off or disable the Note 5 notification light.
Samsung's new Note 5 is available from multiple carriers in the United States, and around the globe, and that means we're getting a lot of questions to perform certain tasks. Everything from taking a screenshot, resetting a frozen Note 5, to turning off that obnoxious blinking LED light.
Read: How to Reset a Frozen Galaxy Note 5
Sadly unlike older Samsung devices, we can't control what all uses the notification LED light, or what colors flash, but we can turn it off. There are 3rd party apps that will give users full control of it, but for now, here's how to turn it off completely.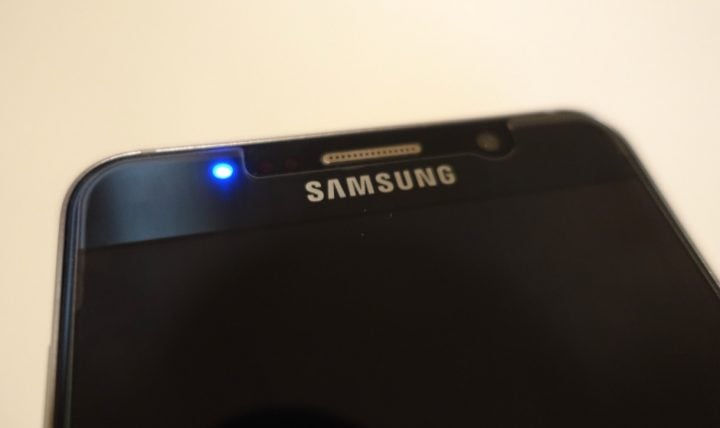 Many users, myself included, love the notification LED because it means a user won't have to look at the phone to find out if they missed a call or text, as the light tells us when it blinks. However, others don't want it blinking all day or flashing bright while sleeping at night. In fact, I turn my Note 5 face-down while I'm sleeping to prevent this exact issue. I like it on, but not keeping me awake.
The Galaxy Note 5 notification LED lights up when the device is charging, and switches from red when low to orange, then green when full. Then it constantly blinks when you have unread messages, emails, missed calls and other notifications, which is very helpful as we mentioned above. If you don't like it though, lets turn it off completely.
Instructions
Some users have reported problems where the Note 5 notification light blinks all the time for no reason, or owners just want to turn it off. Thankfully this is an option in settings that only takes a few moments, so lets get started.
Users will start by heading into settings by selecting the gear-shaped settings button in the notification pulldown bar, or navigation to the settings app in the application tray. Once you're in setting head select the top column labeled "Device" then "Sounds & notifications" and scroll to the very bottom.
At the bottom of Settings > Device > Sounds & notifications we want to turn off the last option called the "LED indicator". Simply tap the switch to turn this off. Once done the LED light on the Galaxy Note 5 will no longer flash for notifications.
There is one problem with this, as it also turns off the LED for charging. Personally I think this should be a separate setting completely. I'd like to keep the notification LED for charging, but turn it off for notifications. Better yet, choose which notifications can use the LED, like older devices.
In the end if anyone decides they want it back, just head into the same settings menu and switch it back on, and you're all set. However, as a last resort for those who'd like to customize it, some apps like LightFlow will let you select what colors will light up for each specific app, or notification type. You make need to root the Galaxy Note 5 to enjoy these types of apps. Give it a try today, and check out the 10 official Samsung Note 5 accessories below.
10 Exciting Official Galaxy Note 5 Accessories
Note 5 S-View Flip Case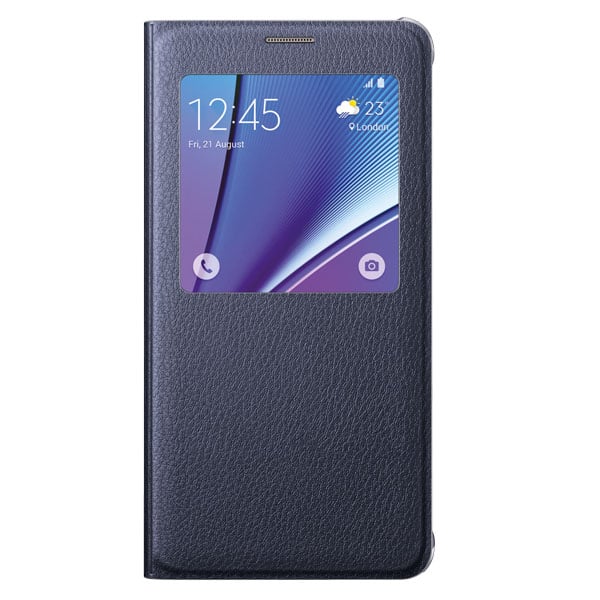 As expected, the popular S-View case is also available for the Galaxy Note 5, and currently all four colors are for sale online. Black, White, Gold & Silver. The S-View has been popular for years, and protects your device while letting you interact with it without ever opening the case. Basically offering full protection even while you answer calls, take pictures and more.
When closed, the S-View cover offers instant access to critical features through a unique window interface, thanks to the Samsung ID chip. View the home screen to check the time, weather and other status items. Accept or reject incoming calls with just a swipe, or reject calls with a preset message. Control your music playback directly on the S-View screen. If you miss anything, notifications are shown in the recent activity menu of your S-View cover.

As an Amazon Associate I earn from qualifying purchases.