How to Use Google Drive on Windows 10
If you already have Google Drive installed on your phone, you should install it on your Windows 10 PC. You may find the cloud storage service even more useful.
Google Drive lets you edit sheets and docks with your mouse and keyboard for faster input. It's easier to upload music and video not taken with Android phone through your Windows 10 PC.  You can share and collaborate over Google Drive on Windows 10 with just a right-click.
Windows 10 doesn't have Google Drive support built-in, but you can link your PC to the service anyway. Here's how to use Google Drive on Windows 10 PC to store, sync and share your documents, pictures, music and videos.
Downloading & Installing Google Drive
There are three ways to use Google's cloud storage service. The Google Drive program lets you interact with your files and sync new files automatically. The Google Chrome extension and the Drive website let you add new files and open old files that aren't stored locally on your PC. For the best results, download the Google Drive program to your Windows 10 PC. It syncs files while you work.
Download the Google Drive from Google.com
Click on the Accept & Install button.
Tap or click on Run.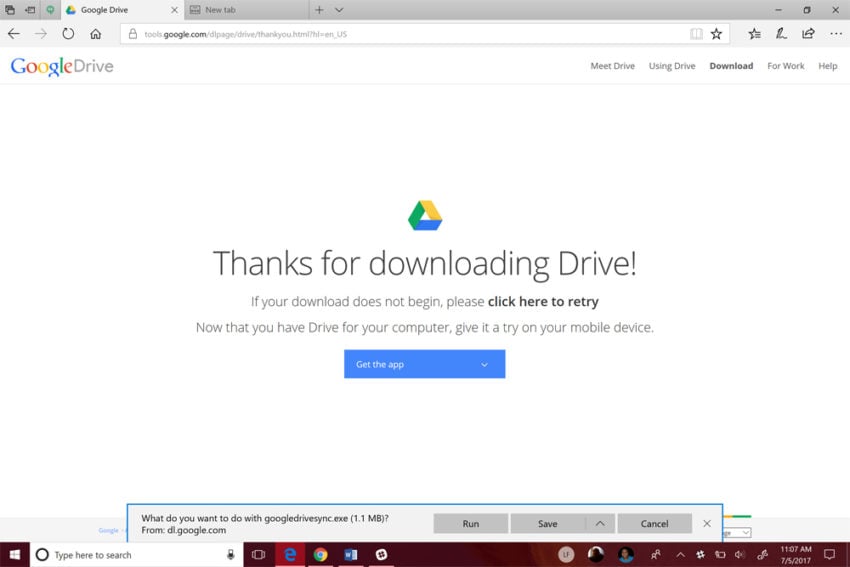 Wait for the installation to finish. Tap or click on the Get Started button.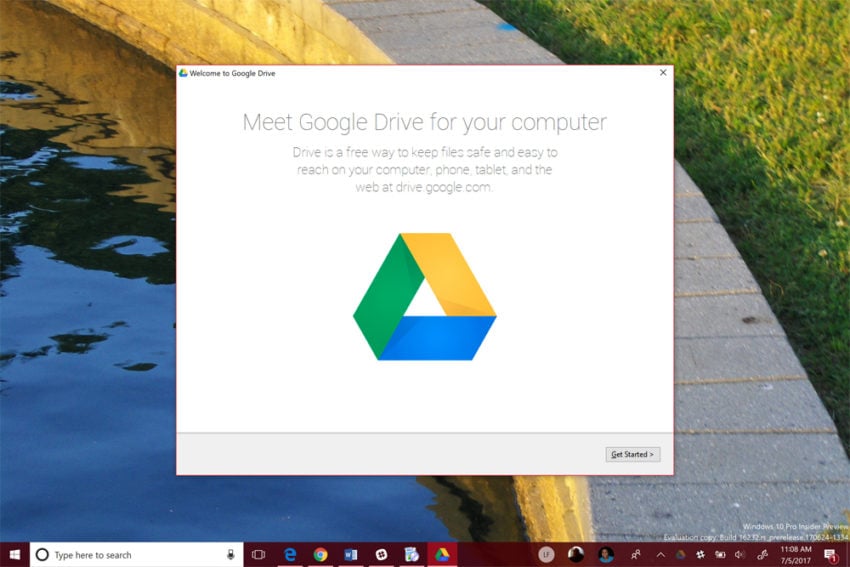 Sign in with the same Google Account username and password that you used for your Android smartphone. You will not see your existing files if this account doesn't match your phone's account.
This screen explains how to add files from your Windows 10 PC to the service. Click Next.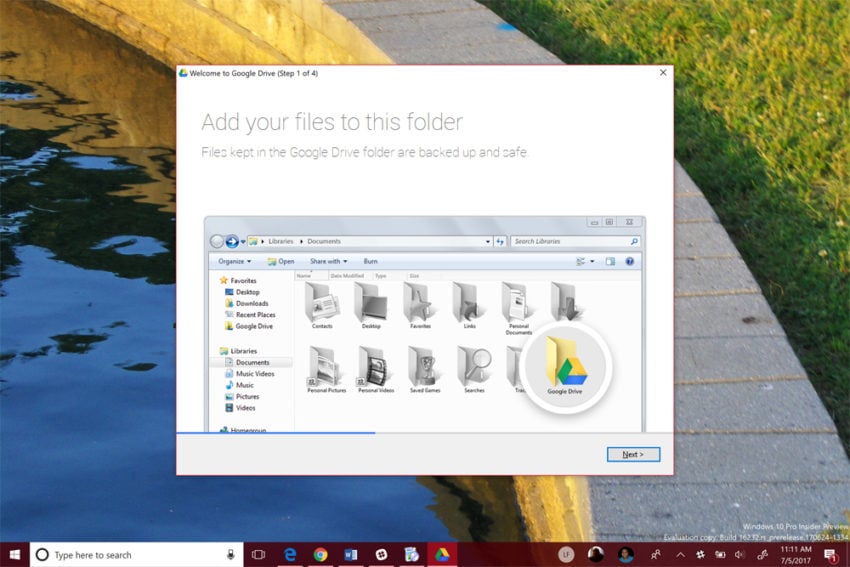 There are Google Drive apps for iPhones and iPads, too. Use this opportunity to install the app on any other devices you have. Now, click Next.
This screen shows you how to right-click and share files with other people. Click Next.
Now, click Done. Your Windows 10 PC should have a Google Drive button in the taskbar. Clicking on this button reveals how much storage you have left and the files that Drive last synced.
Syncing files is easy. Drop a file into the Drive folder on your Desktop to sync it. The file will surface on Google's servers before showing up on your smartphone or tablet. This also works in reverse. Adding a file to the service from your smartphone syncs that file to your Windows 10 PC.
Click on the three dots at the top of the pop-up window, and select Preferences to tune how the service syncs files to your Windows 10 PC.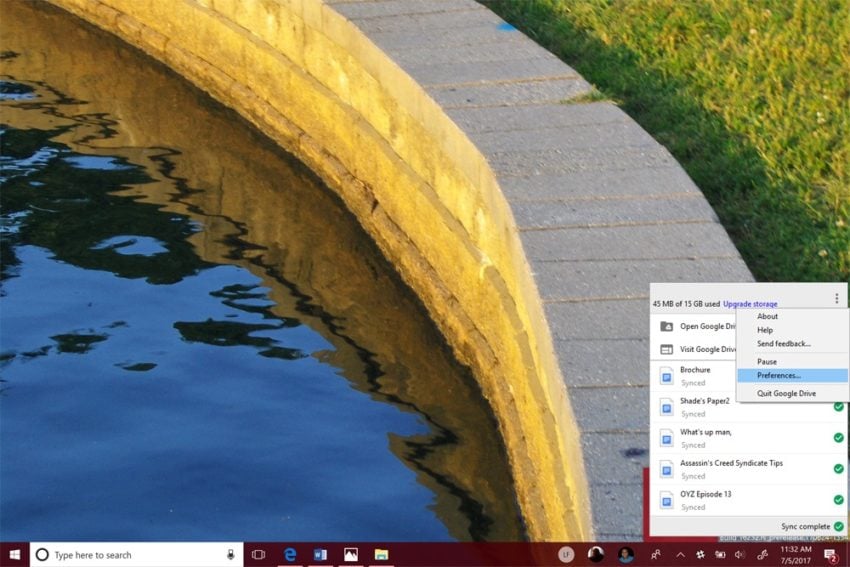 Sync everything to make sure you are never without the files you need. The more files you add to Drive, the more space your PC's Drive folder will take up.
Selectively syncing your files saves you storage space. However, it can leave you without an important file when you have no internet access.
Google Drive Apps for Windows 10
There are unofficial apps that you can download from the Windows Store to interact with Google Drive. These apps let you move, open and interact with your files without storing them on your PC. Each app also has a touch-friendly interface. You can install these apps and manage your storage with Windows 10 S. That's the version of Windows that blocks users from installing the official program from the web.
Metro Drive is free. You can move files and edit any documents you leave on Drive.
Touch Client for Google Drive lets you see what's stored on Google's servers. You can tell it which files you'd like to keep on your Windows 10 PC. It costs $4.99 from the Windows Store.
Google Drive Storage Plans
The more stuff you add to Google Drive, the more storage you need. Every user gets 15GB of storage to start. You'll need more than that to keep years of photos and video clips safe.
The first two plans are for beginners. You can pre-pay for one year of storage, or pay once a month and cancel these plans when you need to. 100GB of storage is $1.99 a month or $19.99 a year. The service's 1TB storage option costs $9.99 a month or $99 a year.
Google's other three plans only offer monthly payment options. There's 10TB of storage for $99 a month, 20TB of storage for $199.99 a month and 30TB of storage for $299.99 a month. These are for users with a huge photo and home video collection only.
Check your available storage anytime from the Google Drive button in your taskbar. Head there to purchase a storage plan, too.

As an Amazon Associate I earn from qualifying purchases.