How to Upgrade Surface Laptop to Windows 10 Pro
The biggest fault the Surface Laptop has is its Windows 10 S operating system. Thankfully, it's easy to upgrade the Surface Laptop to Windows 10 Pro. You can do it for free.
Windows 10 S is a lightweight version of Windows that allows Surface Laptops to last longer between charges. Notebooks with the operating system start faster too. These performance improvements come at a cost. Microsoft blocks you from installing programs from the internet. That means you can't install the copy of Microsoft Office that you already own. You can't download iTunes to transfer your music to your iPhone. Professional software, like Photoshop, isn't available to you.
Here's how to upgrade the Surface Laptop to Windows 10 Pro. After the upgrade, you can install programs from the internet and Windows Store apps.
Read: Best Surface Laptop Accessories
Find your Surface Laptop power cable and connect it before you begin. Windows 10 doesn't allow large upgrades without a power connection. This keeps your device from dying and taking your essential files with it.
Next, back up anything that you've already moved to your Surface Laptop on a flash drive, external hard drive or Microsoft's OneDrive cloud storage.
You do not need the fastest internet connection to upgrade the Surface Laptop to Windows 10 Pro. The files to make the switch are already on your PC. In fact, you can use the Wi-Fi hotspot on your phone or any free Wi-Fi nearby to make the upgrade. This high-speed internet connection is only for unlocking the upgrade in the Windows Store.
Press the Windows key on your keyboard to open the Start menu. You can click on the Windows button in the bottom-left corner of your screen to open Start too.
Look for the Store icon in your list of installed apps. You may have pinned the Store to your Start area too. Selecting it in either place will open in.
Use the search box at the top-right corner of the Windows Store to search for "Windows 10 Pro."
Select Windows 10 Pro Upgrade in the drop-down menu.
This is the Windows 10 Pro upgrade page. In our example, the button shows "Buy." Don't be alarmed. Microsoft is giving anyone that buys a Surface Laptop before the end of 2017 a free Windows 10 Pro upgrade. The upgrade will cost $50 after this promotion ends.
You should see a Free button on this page. Click that button.
The Windows Store will guide you through the rest of the process. You will need to confirm that you have back-ups of your files. Your PC will notify you when the upgrade is complete.
You should confirm the Windows Store activated your new copy of Windows 10 Pro. Open the Settings app from the Start area. It's the cog on the far-left edge.
Click on Update & Security.
Click on Activation.
Look at the top of the window to confirm that your upgrade to Windows 10 Pro is active.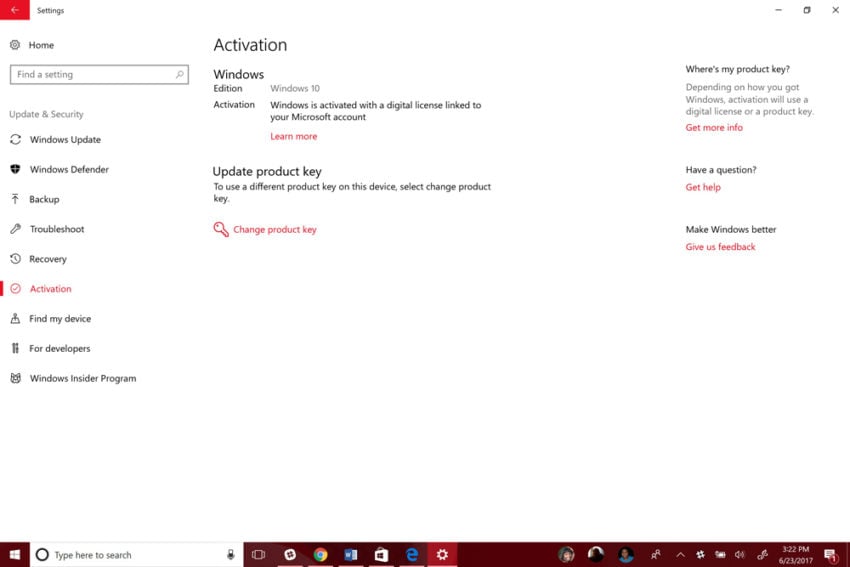 That's everything you need to do. Now you can install programs from wherever you want.
Expect your battery life to drop by a few hours going forward. Windows 10 will take more time to load after you reboot your PC or wake it from hibernation. This is normal.
You aren't stuck with Windows 10 Pro if you don't like it. Open the Settings app again and click on Update & Security.
Click on Recovery.
Select the Get Started button under Go Back to the Previous Version of Windows 10.
You have one month to go back to Windows 10 S before doing so becomes difficult. After that, Windows 10's storage management tool will delete your old operating system. If that happens, you will need to download Windows 10 S from the Surface Support website to go back. Restoring Windows 10 S this way requires a high-speed internet connection and a flash drive with 16GB of storage.
8 Best Surface Laptop Cases, Bags and Sleeves
Microsoft Surface Sleevecase – $69.99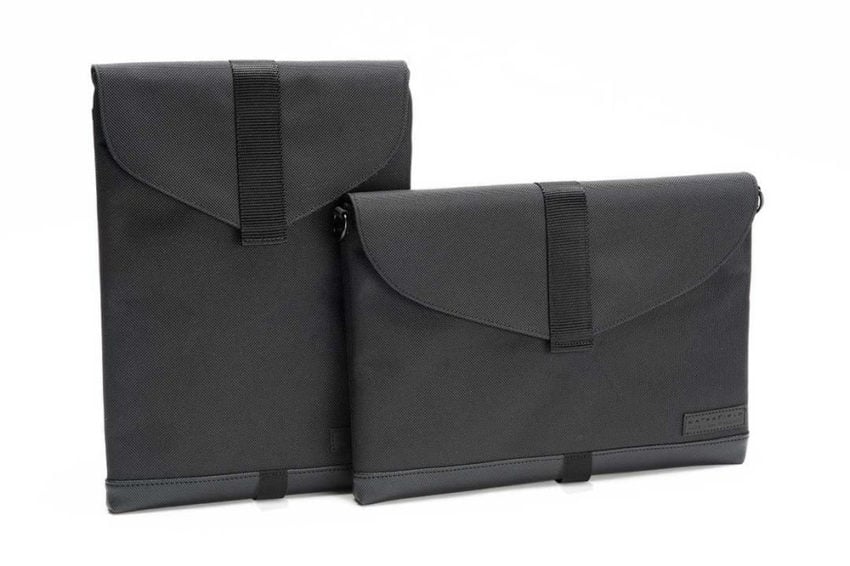 Microsoft Surface Sleevecase from Waterfield has lots of options. It comes in two orientations. One lets you put your Surface Laptop in horizontally just like you would a briefcase. The second lets you insert your Surface Laptop like you would a piece of paper in an inter-office envelope. It's this version that's best for sticking into other backpacks.
Your Surface Laptop will fit snugly inside the padded inner sleeve. The outer pocket can hold your charger, adapters and cables.
The Waterfield Microsoft Surface Sleevecase costs $69.99. You can choose from Black with Micro Trim or Waxed Canvas with a brown leather trim. Adding strap rings costs an extra $5. The optional suspension strap is another $22.

Buy the Microsoft Surface Sleevecase from Waterfield for $69.99