How Weight Loss Tech Helped Me Lose 70 Pounds
I am grossly obese, but a few useful weight loss tech gadgets and apps helped me drop 70 pounds since the first of this year. I still have a long way to go before hopefully losing 200 pounds, but these accessories and tools give me the hope that I can reach my goal. Here's how I did it.
Before I go any further let me offer some full disclosure. I started this journey at a whopping 428 pounds. That's morbidly obese and my doctor pushed me to do something about it for years. I never could until a new weight loss drug prescribed by my doctor took away the hunger cravings.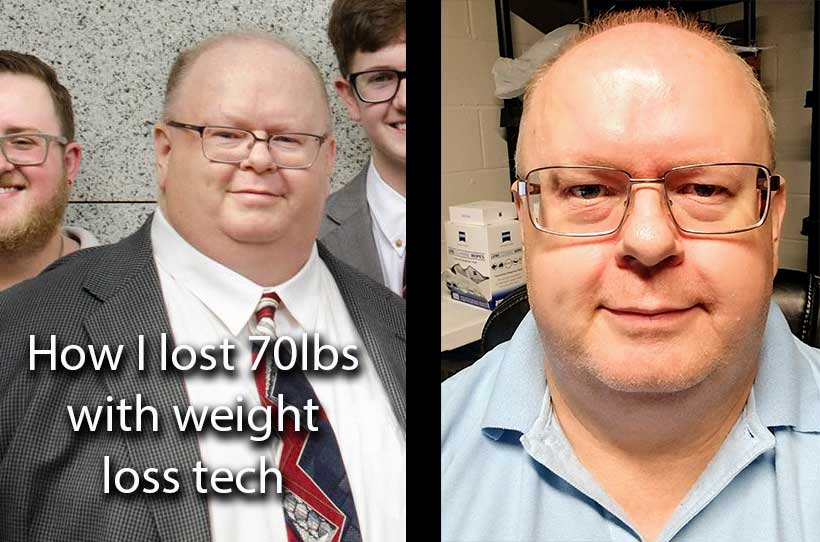 In spite of my weakness, I did lose weight and the things below continue to help me drop pounds while tracking my health. I hope this helps you, whether you are in a serious condition like me or just want to shed a dozen pounds before vacation at the beach.
Weight Loss Tech: Apple iPhone and Samsung Galaxy S8+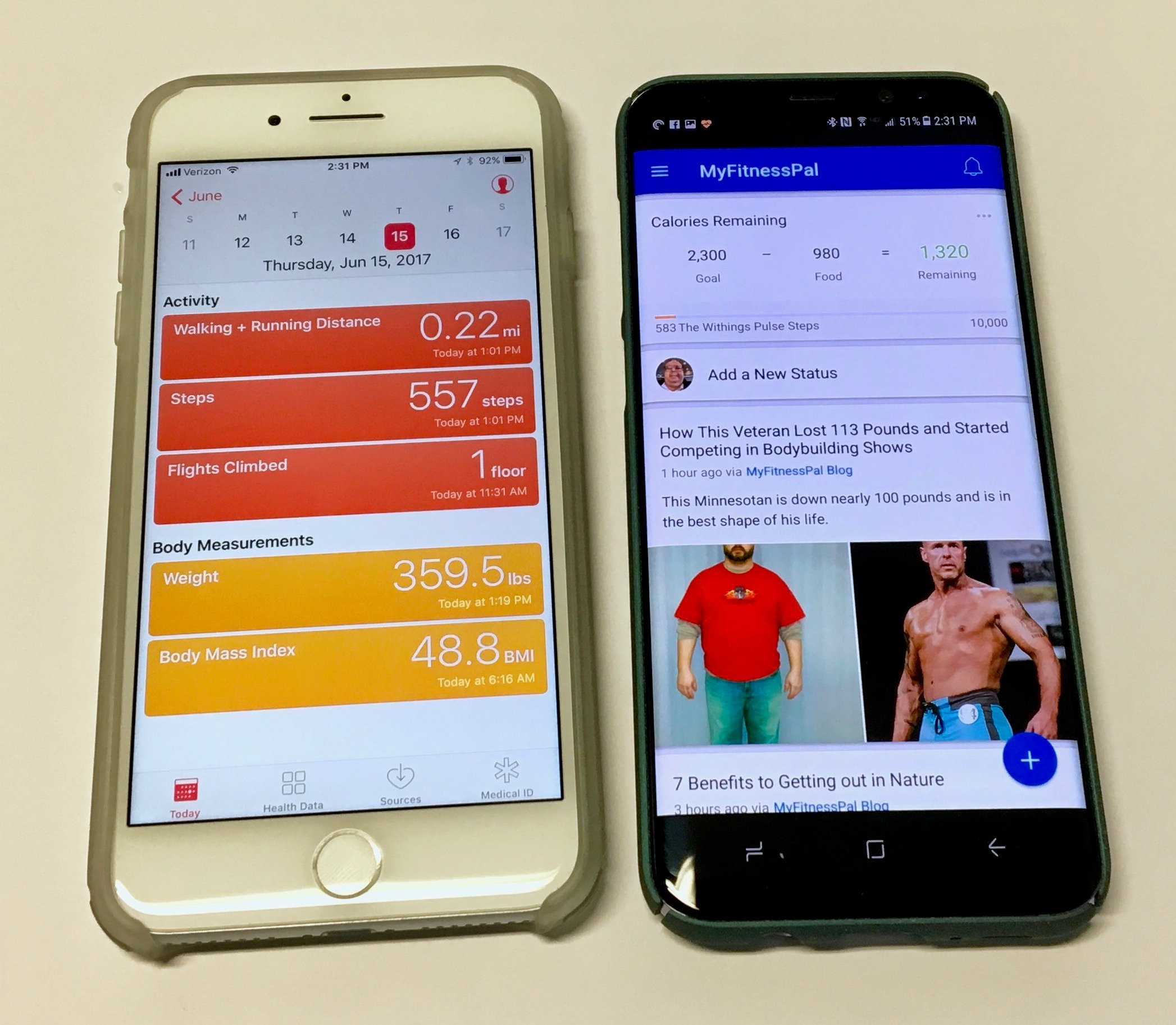 Read more: 11 Best Weight Loss Apps for 2017
My smartphone serves as the hub for most of these weight loss tech items. Many of them connect via bluetooth or other ways to my phone.
I started out using an Apple iPhone 7 Plus but then bought a Samsung Galaxy S8+ when it came out earlier this year. Both devices offer some nice health tools, like tracking steps and apps for losing weight or staying healthy. Of the two, I prefer the Samsung Galaxy S8+, which is why I'm using it now as my daily driver (even though I still own the iPhone 7 Plus).
Apple Health will connect to other apps and track your data. It's nice to see it all in one place. The app also suggests possible apps you might want to look at in the App Store. It was Apple Health that led me to my calorie counting app below. Apple Health does far more than I use it to do, but it's a helpful tool if you're an iPhone user.
After switching to the Samsung Galaxy S8+ about a month into my weight loss regiment, Samsung Health became my preferred phone app for tracking my health. Like Apple Health, it connects to other apps, services and devices to track everything from one location. The app also includes a Discover tab that shows news and suggestions to help you with our health matters. I don't look at it much, but on occasion will open it up and check out the posts offered.
Both Health apps let you set goals for your exercise, weight loss and other health related categories. If you're trying to get or stay healthy, check them out.
Withings Smart Scale
When I started out on my weight loss journey, I couldn't find a scale that would register my weight. For the first 6 weeks I had to rely only on the doctor's office scale. Then I hit the sub 400 mark and my Withings Smart Scale finally would register my weight.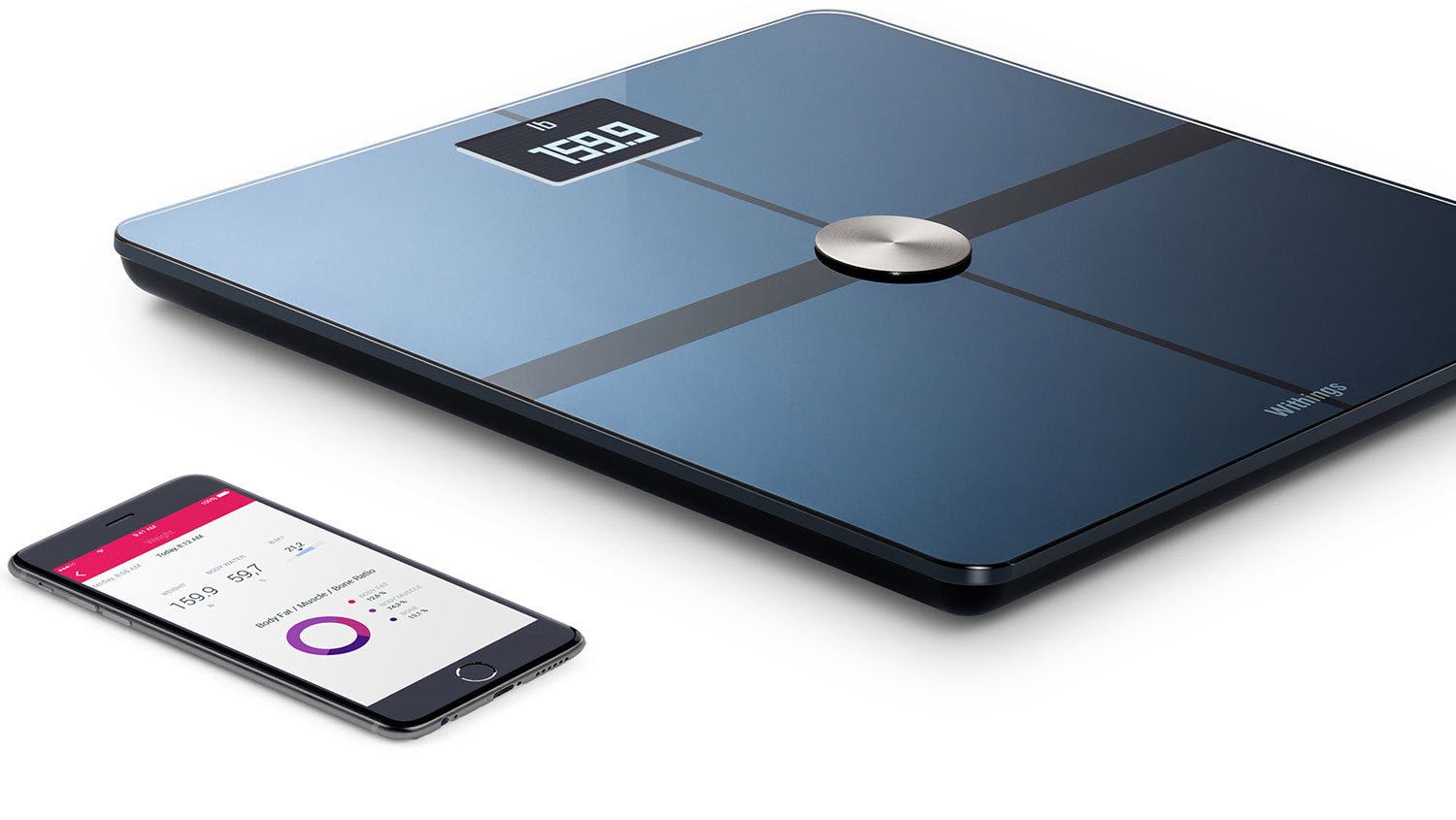 Read more: 12 Best Weight Loss Gadgets for 2017
Withings no longer sells the model I own, but the newest scales do what mine does. I pair it with my phone via Bluetooth and then use the Withings app to set up my profile. This includes things like your birthday, height and then your weight. The app adds your Wi-Fi network to the scale so it will send the information over your wireless network and Internet connection to the company's servers.  This way you can sync with your app regardless of what phone you use.
The scale uses your weight and the height you enter to track your BMI (body mass index).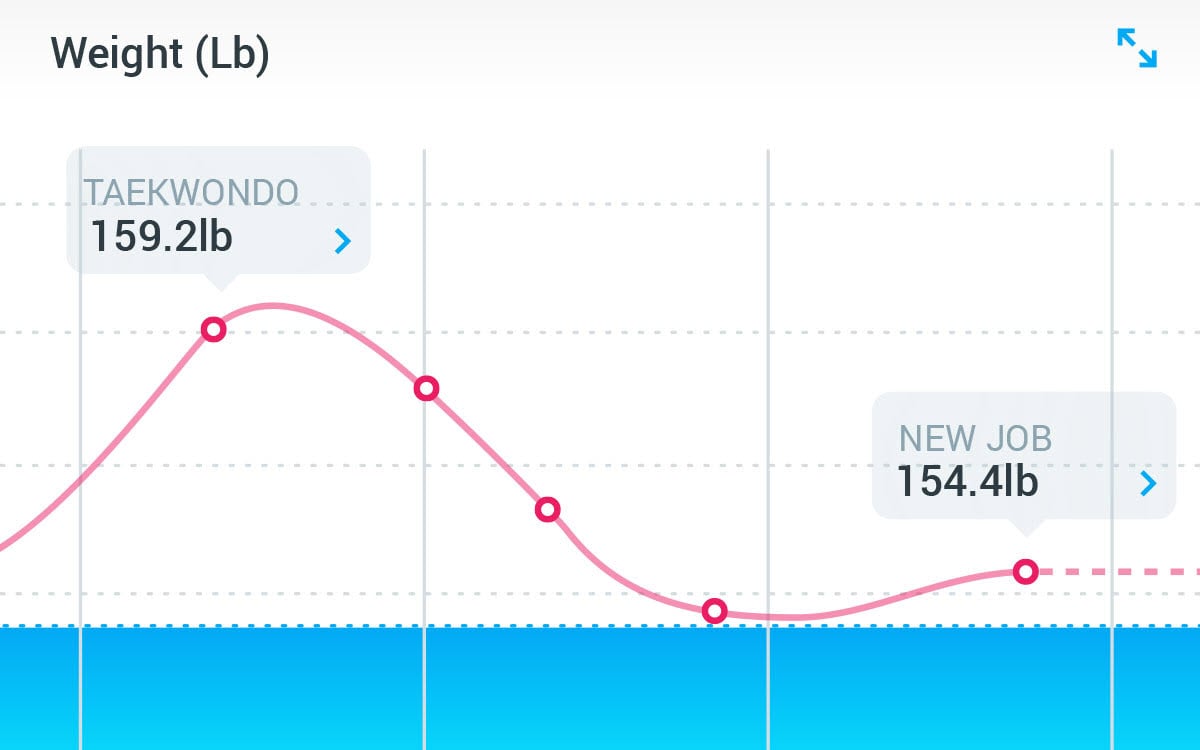 The Withings Body smart scale will track your weight, fat mass, muscle mass and water. The app shows a graph for many of these figures like the weight loss graph shown above.
Get the Withings Body smart scale for $99.95.
https://www.youtube.com/watch?v=LBacjVz4Ulc
They also sell one called the Withings Body Cardio. It functions like the cheaper Body smart scale, but adds heart health tracking. It tracks something called Pulse Wave Velocity, which tracks the speed at which heart beat waves move blood through your veins. The scale can detect this by measuring your heart beat through the feet as they touch the scale. It costs $179.95.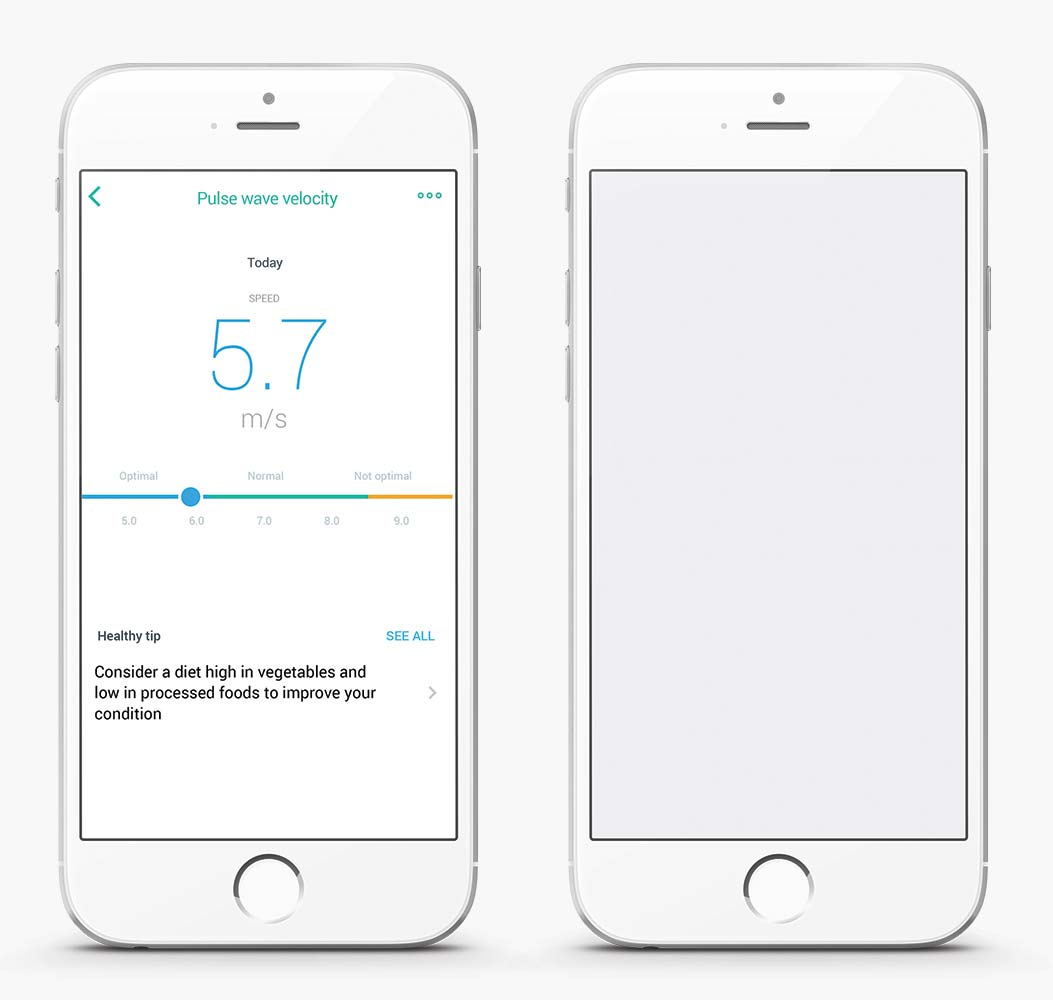 Apple Watch and Samsung Gear S3 Smart Watches
As I said above, I started out using an iPhone and so I also had the Apple Watch, first generation. When I switched to the Samsung Galaxy S8+,  I bought the Samsung Gear S3 to replace the Apple Watch.
Both watches help user by more accurately tracking fitness data. They each track steps, calories burned, heart rate and give the users a quick way to see health data and enter information in apps that support the watches.
In addition to tracking your activity, they also encourage activity. The Apple Watch nags you to get moving every hour on the 50th minute. The Samsung Gear S3 does a slightly better job by sensing when you last got moving and then doesn't bother you until you hit an hour of inactivity. Neither watch does a good job of recognizing that you are driving to pause the inactivity notifications.
When you wear a smartwatch, you send data to apps on the phone like Apple Health or Samsung Health. Other apps will also draw data from the watch to help track your health.
My Fitness Pal App
I've already mentioned the Apple Health app and Samsung Health App. The single biggest aid in losing wight comes from Under Armor. Their My Fitness Pal app for both iOS and Android tracks  my calorie intake, water intake and other fitness and health categories.
Each day I log what I eat. The app connects to their database of food and automatically enters calories and other nutritional info like sodium levels, fat content and more. I get a reminder after each meal time to enter my food. I can also set the app to remind me to drink more water, which becomes necessary with the medicine I'm taking for weight loss. Without plenty of water, this medicine has a nasty side effect.
The calorie and nutritional information in the database offers mostly accurate information.  Sometimes, while eating at a restaurant, I'll search for the menu item and the calorie amount on the menu doesn't match the database. In that case you can enter strictly calorie figures or you can send them a corrected figure. About 90 percent of the time the figures prove accurate.
The app comes free, but a premium subscription version adds a few features for $10/month or $50/year. You can set calorie goals per meal instead of just per day. Premium will also track carbs and protein nutritional data. The free version lets you add calorie amounts without entering the exact food item, but not other nutritional info. The premium version does. It also takes out the ads and gives users "priority customer support."
If you're serous about tracking nutrition, then get the subscription. It's worth it.
Google Fit and Android Wear
Over the last month I reviewed the Huawei Watch 2. It uses Google Fit data and the company adds a special Huawei Health app. Google Fit works much like Samsung Health and Apple Health. The Huawei Watch 2 also did a great job of tracking things like steps, calorie burning and heart rate.
I prefer my Samsung Gear S3 for other reasons unrelated to fitness tracking. But if you don't own a Galaxy phone, then the Huawei Watch 2 will serve well as your fitness tracker.
Standing Desk
I don't use standing desk due to back issue thanks to carrying around over 200 pounds too many for years. However, some recommend them, like our own Josh Smith who reviewed one awhile back. Here's his video review.
A standing desk helps you keep active while doing something that's normally sedentary, like typing. The Ergotron Workfit D reviewed in Josh's video above adjusts up and down so he can stand or sit. It costs about $700 on Amazon.
11 Best Weight Loss Apps in 2020
Lose it Weight Loss App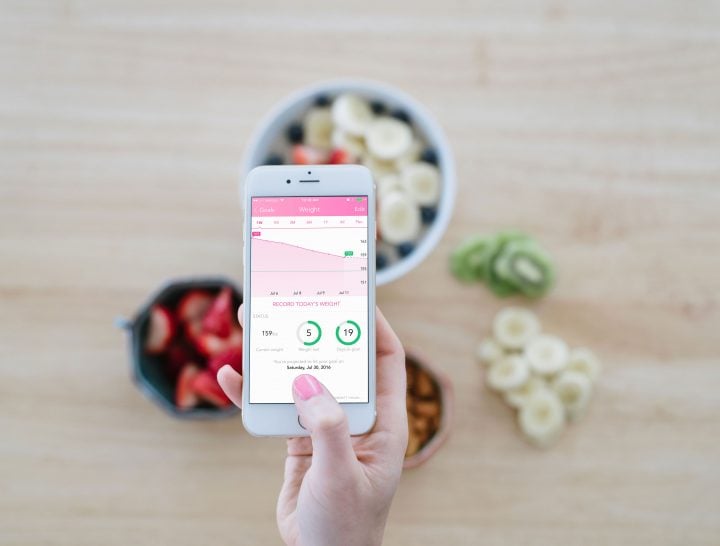 Lose It is a free weight loss app for iPhone and Android that helps you achieve sustainable healthy weight loss. This tool includes an app as well as a website so you can see your information on your computer as well.
You can connect to people, your various devices and food information that will help you lose weight with smart decisions. Lose It helps you create a personalized weight loss plan with goals that include a goal weight as well as total wellness and fitness.
The app includes access to a verified food database that helps you track your calories with easy searching, or add custom foods and you can share recipes. You can also scan a UPC to add food.
Lose It connects to other apps like RunKeeper, Nike+ and a variety of devices and scales to help you track all of your fitness data easily and intelligently. You can create goals with a group of friends, challenge friends or yourself and get support from the group to stay on track.

Lose It is free, with a $39.99 premium option that includes much more tracking, meal planning and other upgrades.