HTC and Sprint Cooking Something Up for April 4th
A short time ago, we received an invite to a press event in New York City that is centered around the latest collaboration between HTC and Sprint. Up to this point, we've heard a couple of rumors in regards to devices that the two companies might be working on and we think it's safe to assume that we'll see at least one of those devices introduced at the event.
The event is scheduled to take place on April 4th at 5:30PM EST and it comes during a month when the carrier is widely expected to roll out its high speed 4G LTE network along with its first 4G LTE device.
That device is widely expected to be the Samsung Galaxy Nexus.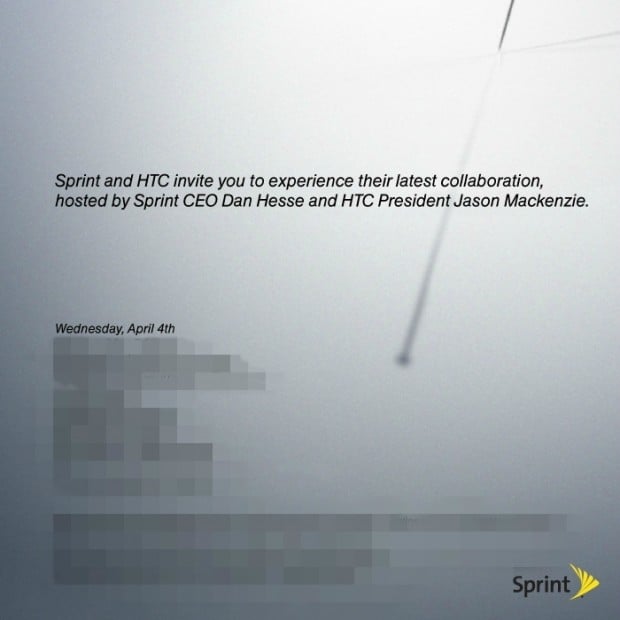 However, Sprint is also rumored to have two other HTC devices in the pipeline. The first, the HTC Jet – which is supposedly its version of the HTC One X, a device that is headed to AT&T – and the HTC Jewel which might just be the HTC EVO LTE.
Right now, those are the two front runners for this announcement and at this point, our money has to be on the HTC Jet.
Why?
Well, the last two EVO announcements have taken place at CTIA and this year's event won't be happening until May.
In addition, Sprint and HTC probably want to make a move considering the HTC One X has already been announced for AT&T's 4G LTE network.
You can check out AT&T's version in the video below:
The HTC Jet is rumored to be launching in June, specifically June 10th, and it's supposedly going to be running on Sprint's 4G LTE network. It will likely follow the LG Viper and the Galaxy Nexus as the third LTE smartphone on the Now Network.
For us, those are the two phones that will likely arrive on April 4th with the HTC Jet, again, being the front-runner.
Be sure to check back in with us on April 4th as we'll be sure to bring live coverage of whatever Sprint and HTC have cooked up.