HTC Android 7.0 Nougat Update Release Details
Google released Android 7.0 Nougat back in August, followed by Android 7.1.1 in December. Now, smartphone owners are wondering when they'll get Nougat. HTC has been one of the best in terms of keeping users informed. With that in mind, here's what we know about upcoming HTC Android Nougat updates. Including carrier versions of the HTC 10, the unlocked A9 and more.
For several months now many Nexus owners have been testing and enjoying Android Nougat. It's loaded with a lot of new features, improved battery life, multi-window mode and more. All things HTC owners should want. Technically we're now on Android 7.1.1 Nougat, which has further features and big fixes. Additionally, Android 7.1.2 is in a limited beta.
Read: Android 6.0 vs Android 7.0 Nougat: What's New So Far
The Android N beta ended in August and quickly arrived for many. We've since seen betas, developer previews, and two updates. HTC promised updates within 90 days, which was before the end of 2016. They hit their mark for unlocked devices, and are now moving on to carrier models in the US as 2017 moves forward.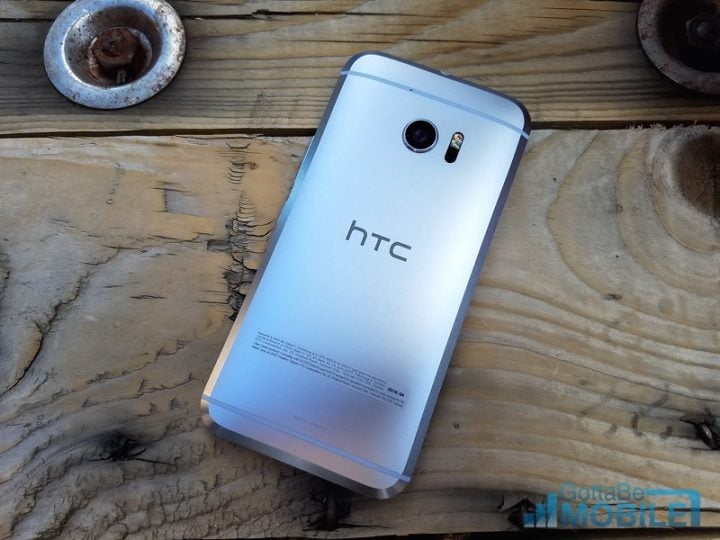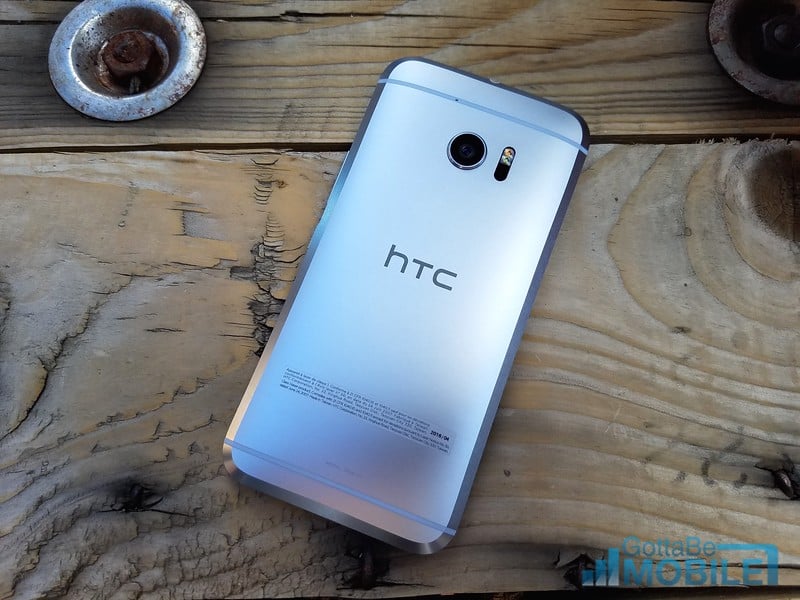 Popular smartphones from all major manufacturers will see an update to Android 7.0 Nougat in the near future. Or Android 7.1 Nougat. HTC was first to make announcements, but LG and Motorola sent updates out first.
In a surprise move during the summer of 2016 after some Google announcements, HTC confirmed three key HTC Android N software updates are in the pipeline. While only three phones were mentioned, we can expect more to probably get the same new software. Now that Android 7.0 Nougat is official and has been released, they've been sharing more details.
HTC Android 7.0 Nougat Updates
We've known for a while that HTC is working hard on updates. However, the release date has been a mystery. And while we're still expecting the HTC One M9 and HTC 10 to get it, unlocked models were up first.
On December 5th, the day Android 7.1.1 was released, HTC confirmed the One M9 update. Starting with the unlocked edition. Then, carrier models will get the same sometime in 2017. And now, they are starting to roll out.
Android Nougat will begin rolling out to the unlocked #HTCOneM9 starting late this evening. Carrier variants to follow early next year. pic.twitter.com/O5YP1l2Mdp

— HTC USA (@HTCUSA) December 5, 2016
Above is a tweet from HTC USA on December 5th. Confirming Nougat started, and will continue into 2017. That is the only device being mentioned at this time.
Update: Those with an HTC 10 on T-Mobile should be happy that Android 7.0 Nougat rolled out on January 5th. Other carriers should follow soon, then other phones.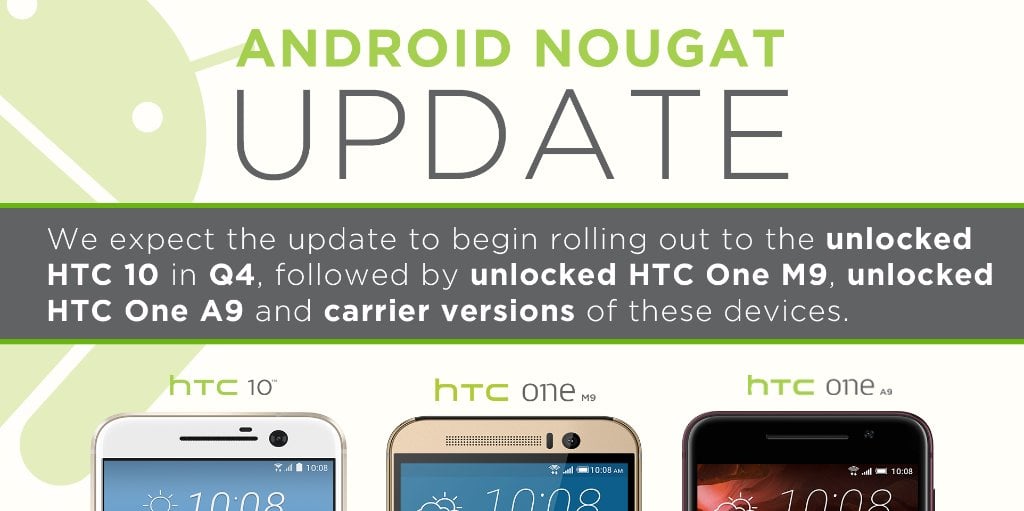 The first HTC Android 7.0 Nougat update was the unlocked HTC 10 on November 25th. Then the HTC One M9 unlocked developer edition. Now we're starting to see movement on HTC 10 from carriers. What about the HTC A9? Well, unlocked models should receive it starting January 16th.
HTC One A9 Unlocked Owners! We have received technical approval on the Nougat OS update, and OTA will begin tonight!

— Mo Versi (@moversi) January 16, 2017
Now that those updates have finished the company is moving on to others in the US and around the globe. In fact, this week the HTC 10 Nougat update is arriving in the UK, according to HTC.  Although it recently was delayed. The HTC One M9 Android 7.0 Nougat update is also hitting select devices. Although no carrier-specific announcements have been made.
Android Nougat for #HTCOneM9 is now also live @htc @HTCelevate @LlabTooFeR pic.twitter.com/idfWvfGSw4

— Robert John Virrey (@rjvirrey) January 24, 2017
Update: As of February 2nd we have more good news for HTC owners waiting on Nougat. The companies own Gram Wheeler announced a slew of updates on Twitter, future plans, and even some delays in Europe.
Excited to share that Nougat will rolled out today for HTC One M9 devices in Mainland Europe, Turkey and South Africa.

— Graham Wheeler (@wheelergd) February 2, 2017
Europe, Turkey and South Africa are now getting Nougat on the HTC One M9, and more countries will get it in the coming days. Likely early next week.
More countries to follow over the coming days.

— Graham Wheeler (@wheelergd) February 2, 2017
Now, all we need is the remainder of HTC 10 and HTC One M9 devices in the US to get updates. Eventually the HTC One M8 will be included, too. In closing, while HTC did hit their 90 day window and pushed updates before 2016 came to a close. They barely hit that goal. Most users with carrier models are still waiting, and we're already into the month of February.
HTC was able to release Android 6.0 Marshmallow within three months last year, but only for select regions outside the United States and unlocked models. Most US carriers ended up waiting around five months, with February and March being the actual arrival. It appears that HTC is a little ahead of that schedule for Android Nougat, but not by much. We'll keep an eye out for further information.
What's New in Android Nougat
Our link at the top of the page is an in-depth look at Android 6.0.1 Marshmallow vs Android 7.0 Nougat, and everything that's new and different with comparison photos. It goes over many of the key changes, so start there.
As a quick recap, the HTC Android 7.0 update bring improved performance, better battery life with "Doze" features, split-screen multitasking, the recent apps button works like ALT+TAB and switches between the last used apps, and much more. Google has over 50 big changes in Android N. Like faster app installs, which are also smaller, a new JIT compiler, improved graphics and performance with the Vulkan API, revamped notifications with quick reply from the pulldown bar, customizable quick setting tiles and so much more. All of that and more will complete HTC's software upgrades.
A huge addition announced back at Google IO was "Android Instant Apps" which will enable Android to install small bits of an app (say, from a search result or web link) and allow one-time instant app usage. No installing an app and starting over. Android just adds what it needs for that moment, uses the app then removes those parts, and we're done.
Not to mention things like a better and improved Google Now or Search using the Google Assistant with machine learning, number blocking and call screening. That's just a short list of many changes. Many are behind the scenes.
Of course most of this will come with HTC Sense UI over the top, with additions like HTC Blinkfeed and other small tweaks that each manufacturer adds. Samsung has TouchWiz, HTC uses Sense UI, and LG has their own interface over stock Android as well. Not every new feature will be implemented, others will be changed, but this is a big and exciting update to Android for all devices.
HTC Android 7.1.1 Nougat Release Date
As of right now it's far too early to remotely speculate on release dates for other carriers and HTC devices. More so, we don't know when they'll update to Android 7.1.1 Nougat. That's the latest release right from Google. Right now Android 7.0 is what's being delivered. In fact, we could see most manufacturers, including HTC, skip right to Android 7.1.2 Nougat in the next 2-4 months.
From what we're seeing so far HTC has updated developer editions, unlocked models and is now moving to carrier phones. That means everyone with a new HTC phone should expect updates in the foreseeable future.

As an Amazon Associate I earn from qualifying purchases.