HTC Incredible S Goes On Sale Early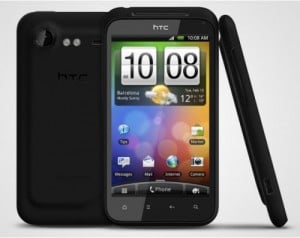 Despite the debacle with Best Buy over the release date of the HTC Thunderbolt 4G LTE smartphone for Verizon Wireless in the U.S., HTC is finding better reception in the UK mobile market as online retailer mobiles.co.uk will be offering the HTC Incredible S, which had debuted at Mobile World Congress, starting today. The handset, which is a refreshed upgrade of the original HTC Droid Incredible that launched on Verizon Wireless, will now cross the Atlantic as a GSM Android smartphone complete with HTC Sense. At release, however, the Incredible S will only be running on Android 2.2 Froyo, but HTC is promising an upgrade later to Android 2.3 Gingerbread, which is the latest build of Android for smartphones and could be found on Google's own flagships the Nexus S and the older Nexus One.
The Incredible S now takes on an aluminum body, but maintains the ridged back cover design with concave lines, perhaps a tribute to Android's mechanical and geeky feel, of the original Droid Incredible. However, HTC has added a soft touch coating on top of the aluminum.
The updated 1 GHz single-core CPU and 4.1-inch screen handset was originally scheduled for a release in April. Given the recent excitement over Android with tablets like Motorola's Xoom and devices like the Atrix 4G, Inspire 4G, and Thunderbolt in the U.S. market, The HTC Incredible S's earlier release date will serve it well, and here's to hoping that it may inspire Best Buy to stop pushing back the release date of the Thunderbolt, a 4G LTE Android smartphone made by HTC for Verizon Wireless.
Via: Pocket-lint

As an Amazon Associate I earn from qualifying purchases.