HTC M7 Rumored to Retain Its Name At Launch
When we first heard of rumors surrounding the HTC M7 smartphone, we had believed that the 'M7' moniker would be a codename for a phone product that would launch around the time of Mobile World Congress this year. However, it is now believed that HTC will launch that smartphone as the HTC M7, retaining that codename for the final product name.
Focus Taiwan is confirming that it has heard that several corporate sources say that the phone will launch with the HTC M7 branding. The HTC M7 is widely believed to be the successor to the popular HTC One X that debuted last year. The One X is part of HTC's larger One series of products, mimicking Samsung's Galaxy's overarching brand or Sony's Xperia's larger product line. The flagship One X is followed by the One S and One V products as well. Naming the HTC M7 as such may mark a departure from a branding convention that HTC had experimented with a year ago.
'M' may be the new HTC mobile series for 2013. The company is also rumored to be debuting a second M4 phone as well this year.
It's also believed now that the HTC M7 will officially debut at the February 19th launch event ahead of the Mobile World Congress trade show. If true, it appears that HTC will be following Samsung and Apple in launching major flagship products outside of trade events and at its own private events.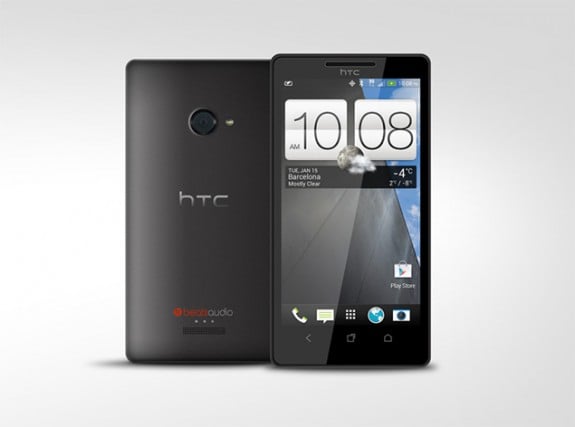 Rumored specs for the HTC M7 include a 4.7-inch full HD 1080p display with a 1920 X 1080-pixel resolution, Android Jelly Bean, an updated Sense 5.0 UI, quad-core processor, and a 13-megapixel camera. It's rumored that AT&T, Sprint, and Verizon may offer the device in the U.S., and the product may be available as early as March 8th for consumer purchase from select carriers.

As an Amazon Associate I earn from qualifying purchases.