HTC Puccini Set for September 1st Launch?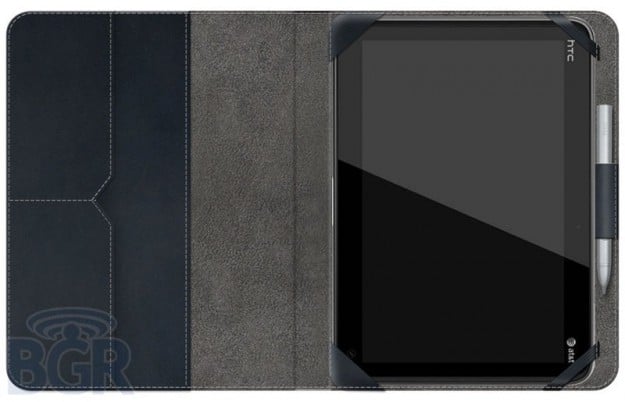 It looks like HTC's debut 10-inch Honeycomb tablet for AT&T's wireless network in the U.S. may be set to launch on September 1st. The company has been sending out invitations to a mysterious launch event where details are not yet announced, but industry insiders are speculating that the event may see the debut of the Puccini. Like HTC's Flyer and EVO View 4G tablet, the Puccini will make use of HTC Scribe and the HTC digital Magic Pen, which relies on an active digitizer for more accurate note-taking and input on the touchscreen. This could be one of 8 new HTC devices planned for this Fall.
Like other Honeycomb tablets on the market today, the Puccini will utilize a 10.1-inch 1200 X 800 display. The tablet will also be a dual-core tablet. However, unlike most–if not all–Honeycomb tablets released so far on the market, HTC will rely on a dual-core Qualcomm Snapdragon processor, rather than NVIDIA's Tegra 2 CPU, clocked between 1.2 to 1.5 GHz.
For a tablet, HTC is showing it is taking mobile photography seriously. The Puccini will utilize a rear 8-megapixel camera along with dual LED flash for photo capture along with a front-facing camera for video chat. The device is believed to be a highly skinned Android Honeycomb experience, in which HTC will release proprietary widgets and applications to deliver added value to the end user.
The device is slated for AT&T's 4G LTE network.
Via: HTC Source