Verizon HTC Thunderbolt for $175 at Amazon
Amazon.com is selling the HTC Thunderbolt for just $174.99 with free two-day shipping. This price includes free two-day shipping and most buyers won't have to pay tax up front.This is the best deal on the Thunderbolt at the moment.
The HTC Thunderbolt has an MSRP of $599.99, but you'll only need to pay that if you're not eligible for an upgrade or you want to be free of a Verizon contract. Signing on with Verizon for two years drops the price down to $249.99 if you buy direct from Verizon. If you buy a Thunderbolt in person from Verizon or from the company's website, you'll need to pay tax on the full MSRP.
The $174.99 price is not being promoted by Amazon. You'll need to add the HTC Thunderbolt to your cart and begin the checkout process to see the discounted price. This is likely because the $174.99 price falls below the minimum advertised price (MAP) for the device.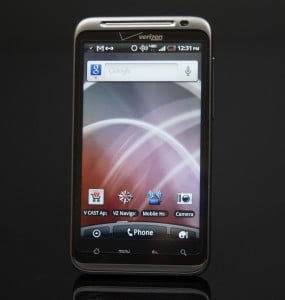 The Thunderbolt is the first 4G LTE phone to run on Verizon's network. We've been very impressed with the HTC Thunderbolt thus far and three GottaBeMobile writers have purchased the device so far. You can read why one of us chose the HTC Thunderbolt over any other device here. You can read 10 reasons why the HTC Thunderbolt is better than the iPhone 4 here.
Visit Amazon.com to get the deal. Let us know if you find a better deal on the Thunderbolt elsewhere.

Verizon requires a data plan with the purchase of the HTC Thunderbolt on contract. The 4G LTE data plan is unlimited and costs $29.99 per month. For a limited time, Verizon is offering free WiFi tethering, which means you can share the Thunderbolt's 4G connection with your laptop and other devices.
You can read more about the HTC Thunderbolt here.