HTC Titan Latest Handset to Suffer From Antennagate Issues
The issue of poor reception with metal construction on cellular phones was made notorious on Apple's iPhone 4, which had a stainless steel band that served as both the phone's antenna and as structural support for the phone. In what was known publicly as Antennagate, the iPhone 4 had diminished reception when a user held the phone in a certain manner to interfere with the antenna, and since the iPhone 4, several phone models from other manufacturers have been the subject of antenna and reception issues due to metal construction. The latest afflicted phone is one from HTC in the form of the Windows Phone 7-powered HTC Titan, which comes with a 4.7-inch display.
According to various forums, the unibody construction that HTC uses is causing poor sound quality. Users in these forums have noted that the construction is metal, though in my earlier discussion with HTC at CTIA Fall 2011, the company says that the Titan utilizes a unibody rear plastic shell, and not a metal shell. Titan users noted that callers hear their voices muffled on the other end of the conversation.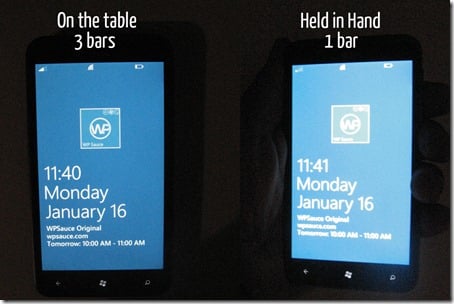 HTC is investigating the problem and doesn't have a solution yet.
HTC has since introduced a Titan II for AT&T's 4G LTE network, which utilizes the same form factor, but a different design. It's unclear if the new Titan II design will alleviate some of the muffled calls from the original handset. The main difference between the Titan and Titan II is support for 4G LTE's network in the latter while the former relies on HSPA+ for '4G' network connectivity.
Via: WP Sauce