Huge 2019 MacBook Pro Deals: Save $200 to $300 Today
You can buy the newest 15-inch MacBook Pro for as little as $2,099 at Amazon today and you can also pick up the 2019 MacBook Pro 13-inch for just $1,799.
Apple announced the 2019 MacBook Pro in late May, and it is still on sale at full retail pricing from Apple, but these 2019 MacBook Pro deals cut $199 off the 13-inch MacBook Pro and $299 off the 15-inch model.
These newest models come with up to an 8-core Intel Core i9 processor, Radeon Pro 560X GPU with 4GB of video memory and include the Touch Bar and Touch ID.
When you buy from Amazon you save a lot of money compared to buying directly from Apple, but you can still take your MacBook Pro in for help and it comes with a full warranty. You can even buy AppleCare+ for your MacBook Pro from Amazon.
Here are the 2019 MacBook Pro deals at Amazon today;
Each of these models is available in silver or Space Gray. You can load up your cart with the best MacBook Pro accessories to help you get off the to the right start. Here's more on if this is the right time to buy a MacBook Pro or if you should wait.
If you are an AMEX card member you can stack on an additional $50 worth of savings with a 20% off coupon if you are eligible. Click here to see if your account is part of the deal. While it is 20% off, the max discount is $50.
7 Reasons to Buy the 2019 MacBook Pro & 4 Reasons to Wait
Buy if You Need More Power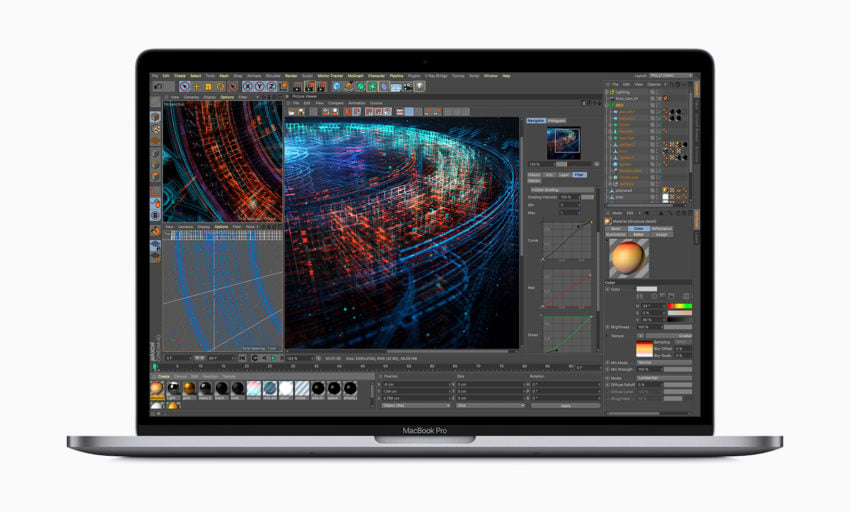 Do you need an absolute ton of power in a mobile package? If so, this is a major reason to buy the 2019 MacBook Pro.
Even if you are using a 2018 MacBook Pro, this may be a tempting upgrade. Apple calls this the "fastest Mac notebook ever."
The new 15-inch MacBook Pro with 8-core Intel 9th gen processor is two times faster than the quad-core MacBook Pro and 40% faster than the 6-core MacBook Pro.
Even the cheaper base MacBook Pro now includes an updated quad-core processor that can deliver more power than the 2018 model.
For users still longing for a Mac Pro or simply in need of an impressive amount of portable power, this is a very tempting option.

This article may contain affiliate links. Click here for more details.