7 Reasons to Buy the 2019 MacBook Pro & 4 Reasons to Wait
"Should I buy for the 2019 MacBook Pro?" That's the biggest question from MacBook Pro shoppers as the holiday buying season heats up, Black Friday approaches and a 2020 MacBook Pro release draws closer. We have the answers on what's new and what you need to know so you can decide if you should buy the 2019 MacBook Pro or keep waiting.
Apple updated the base 13-inch MacBook Pro with Touch Bar and Touch ID, plus a $100 price drop and earlier this year updated the rest of the product lineup. There is still one potential 2019 MacBook Pro upgrade — a 16-inch MacBook Pro. This may be the right time for you to buy the 2019 MacBook Pro, but there are a few reasons to wait.
Buyers get the Touch Bar on all the 2019 MacBook Pro models, including the base 13-inch. This includes the T2 Security chip and Touch ID.
If you are shopping for a new MacBook Pro today, you can buy the 2019 MacBook Pro that starts at $1,299, buy an older 2015 MacBook Pro, look for a 2018 MacBook Pro deal, pick up a MacBook Pro alternative or like many shoppers, wait for a new MacBook Pro.
Here are the reasons to buy the 2019 MacBook Pro;
Buy if You Need More Power
Buy for a New Keyboard
Buy for a Better Display
Buy for Touch ID
Buy if You Want Hey Siri
Buy if You Like The Current Deals
Buy if You Keep Your Computer for a Long Time
While there are a number of reasons you should buy the 2019 MacBook Pro, there are also compelling reasons you should wait or look at other options.
Wait for a Bigger Screen
Wait for a 5G MacBook Pro
Wait for Bigger MacBook Pro Deals
Explore MacBook Pro Alternatives
Keep reading below to learn more about each of these reasons you should and shouldn't buy the 2019 MacBook Pro.
Buy if You Need More Power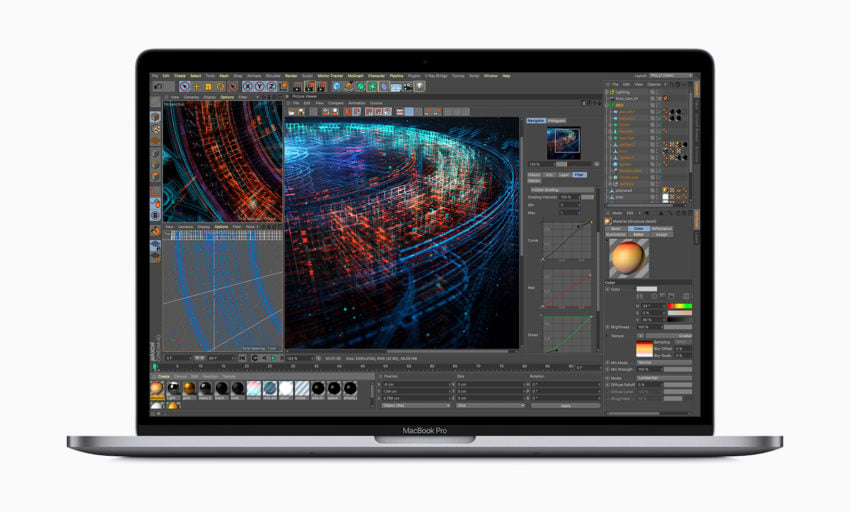 Do you need an absolute ton of power in a mobile package? If so, this is a major reason to buy the 2019 MacBook Pro.
Even if you are using a 2018 MacBook Pro, this may be a tempting upgrade. Apple calls this the "fastest Mac notebook ever."
The new 15-inch MacBook Pro with 8-core Intel 9th gen processor is two times faster than the quad-core MacBook Pro and 40% faster than the 6-core MacBook Pro.
Even the cheaper base MacBook Pro now includes an updated quad-core processor that can deliver more power than the 2018 model.
For users still longing for a Mac Pro or simply in need of an impressive amount of portable power, this is a very tempting option.
Last update on 2022-01-26. This post may contain affiliate links. Click here to read our disclosure policy for more details. Images via Amazon API

As an Amazon Associate I earn from qualifying purchases.