Ice Cream Sandwich Comes With Native Keyboard Themes
Android 4.0 Ice Cream Sandwich may open the doors to even further customizing the software keyboard on your smartphone with native keyboard theme capabilities. Right now, the guys over at Android Central were able to load Android 4.0 on their Nexus S and discovered that there are 6 pre-loaded themes that offer varying degree of contrasts, as well as a theme engine that would allow for third-party themes to be managed. This would also open up doors to more themed keyboards to come out on Android Market.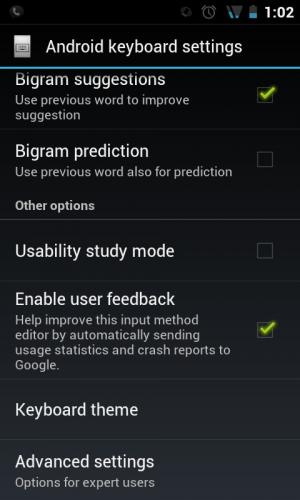 Themed keyboards are just different skins that are applied on the default keyboard and can change the fonts rendered on each key, the color of the keys, and other aspects of the keyboard, but wouldn't necessarily add on new functionality or provide different functionality like third-party keyboards such as Swype. The option does provide for a way for users to further customize their devices.