iFrogz Wireless Earbuds Review: Impulse & Plugz
iFrogz wireless earbuds are affordable Bluetooth headphones that connect to iPhone, Android, Mac and Windows to let you listen to music, talk and watch movies without plugging a wire to your device.
We've been testing the iFrogz wireless earbuds with the iPhone 6s for the last several weeks to see how they handle use at home, in the yard and on the go.
We tested the iFrogz Impulse Wireless earbuds in Rose Gold and the iFrogz EarPollution Plugz Wireless earbuds. During the last week myself and my wife used these models to see how they performed.
The iFrogz Impulse Wireless earbuds are $39.99 and are available in Black and Rose Gold. The iFrogz Plugz Wireless earbuds are $29.99 and are available in Silver and Blue.
Many wireless earbuds that put controls, a battery and the microphone on one side, which can lead to a slightly heavier side. Both the iFrogz Impulse and the Plugz use a small controller that is in the middle of the wired connection. You clip this to your shirt collar or sleeve while you are wearing the headphones, so that there is no added weight on one ear and controls are easy to access. The headphones are sweat resistant, so using them while working out isn't a problem.
There are three buttons that allow you to control volume, playback and use Siri or Google Now. The buttons are easy to find and work well once you figure out the difference between a long press and a short press.
A short press changes volume while a long press changes the track. A short press on the middle button pauses music, a medium press activates Siri and a long press turns the headphones on or off. This small clip is lightweight and easy to connect thanks to the magnetic flip on the back.
iFrogz manages to make small affordable wireless earbuds that are comfortable to wear for an extended period. The comfort and fit stood out to my wife, and she enjoys the fact that the Impulse headphones block outside noise very well. These are not active noise cancelling, but thanks to a very good fit they are able to isolate you from other noises well. Both headphones include three sizes of eartips and if your eartips are ever lost or worn down iFrogz will replace them.
We both found the iFrogz wireless sound quality good. If you like the sound you get from your iPhone EarPods, this is very close to what you're already listening to.  The sound isn't as rich and on point as more expensive competition, but the sounds is good for the price.
iFrogz rates battery life at 5 hours on a charge which is pretty close to what we observed. If you use these all day, you will need to charge up during a break or if you rely on them for workouts plan to charge after your second or third day at the gym.
The iFrogz wireless earbuds range is good. I am able to walk around our house with my iPhone charging in my office and walk a room away with a wall in between without losing signal from the Plugz Wireless. The signal strength is perfectly fine in my front pocket.
The Impulse Wireless range is OK, but my wife doesn't like that when you carry your iPhone in your back pocket the music cuts in and out. Until fashion adds real pockets to women's pants this is an important thing to keep in mind.
You can buy the iFrogz wireless earbuds at ZAGG along with a variety of other Bluetooth accessories and screen protectors.
Best Wireless Headphones & Earbuds
Bose QC35 Wireless Noise Cancelling Headphones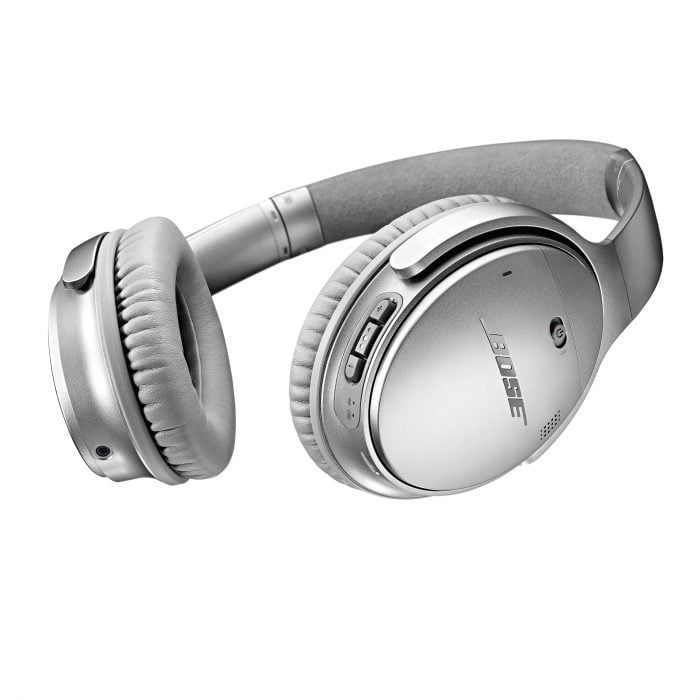 Bose sets the standard for noise cancelling headphones, delivering an instant reprieve from the noise and distractions at home, in the office and on an airplane. Now, the Bose QC35 bluetooth headphones offer this all without the need to plug a wire into your iPhone or Android smartphone. Sound quality is impressive and the range is great.
The Bose QC35 headphones are comfortable, block out distracting noises better than any other headset on the market, deliver 20 hour battery life and an option to use wired after the battery dies. Excellent call quality even in windy or noisy environments.
$349 at Amazon in Black and Silver

As an Amazon Associate I earn from qualifying purchases.