Imges of Sony Ericsson XPERIA X10 Mini Pro Successor Leaked
Images of the successor the the keyboarded Sony Ericsson XPERIA X10 Mini Pro has leaked onto the Internet showing a device that retains the X10 Mini Pro's form factor, but adds to the device Android 2.3 Gingerbread as the operating system.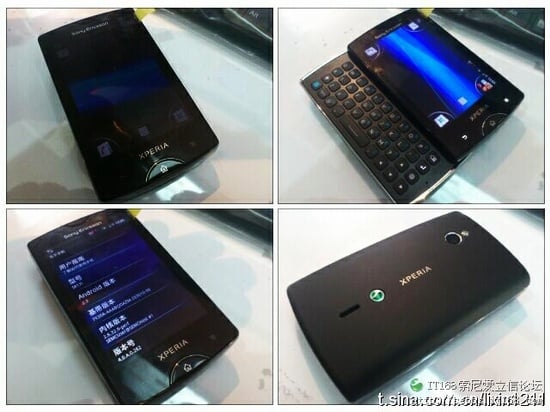 Though the successor runs Android 2.3 Gingerbread–the same OS that's found on the new Sony Ericsson XPERIA Arc and Neo–the custom user interface created for the X10 Mini Pro successor is more in line with the older XPERIA Android devices and not the newer Android 2.3 Gingerbread XPERIA devices. On the new XPERIA devices, Sony Ericsson says that it had re-tooled the UI to be more consistent with Android to complement the OS, not dominate over it. On the older UI on devices like the X10, X10 Mini, and X10 Mini Pro, we see the custom UI enhancements to be more an alternative to Android rather than complementing Android.
It'd be interesting to see what type of UI the XPERIA X10 Mini Pro successor will eventually launch with given the two distinct paradigms that Sony Ericsson has been toying with.

As an Amazon Associate I earn from qualifying purchases.