Instagram's Android Launch Appears Imminent
Popular iOS photography app Instagram's launch on the Android platform is said to be very close. Notification for the app was seen on a user's Galaxy Tab 10.1 tablet, but when the user tried to download the app, the link was broken and the download could not be initiated.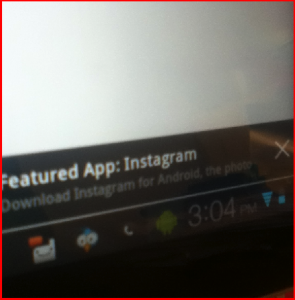 Instagram developers have stated in the past that they are working on porting their app to the Android operating system, and given the growing number of Android users, the move will definitely serve to help Instagram grow its user base. On the Android platform right now, there are other third-party substitutes to Instagram.
Instagram has still not provided a specific date as to when the app will be available on Android. Given that the notification is now beginning to pop-up, we're hoping that the launch will happen sooner than later.
Via: Android Community

As an Amazon Associate I earn from qualifying purchases.