5 Things to Know About iOS 8.2 Problems
We're now more than three weeks removed from the iOS 8.2 release for iPhone, iPad and iPod touch and we continue to hear, see, and get complaints about iOS 8.2 problems. With those in mind, we want to take an updated look at what iPhone, iPad and iPod touch users need to know about lingering iOS 8.2 problems, big and small.
In March, Apple executives took the stage at the company's Spring Forward launch event to announce the Apple Watch release date and show off a brand new 12-inch MacBook. Buried in the announcements was a quick quip about the iOS 8.2 update, an update that was first confirmed at the tail end of last year thanks to its release in the beta program.
iOS 8.2 is a massive upgrade for iOS 8 users. It delivers the Apple Watch application, it brings enhancements to the Health and Mail applications, and it brings a laundry list of bug fixes for iOS 8 problems. iOS 8 problems have been a problem for many iPhone, iPad and iPod touch users since the update's arrival back in September and Apple is continuing to refine the software in 2015.
While iOS 8.2 does fix some of the issues plaguing Apple's current operating system, it's clear that it has brought some iOS 8.2 problems of its own. In the past three weeks, we've heard from many iPhone, iPad and iPod touch users who have encountered issues with Apple's latest update. We've also seen some iOS 8.2 problems of our own.
With an iOS 8.2 update now three weeks old, we want to take a look at the current landscape and offer some insight into the iOS 8.2 problems currently plaguing many iPhone, iPad and iPod touch users. This roundup will catch you up to speed and it will also provide you with some solutions if you're currently experiencing issues after making the move.
iOS 8.2 Problems: Three Weeks Later
We're now three full weeks into the iOS 8.2 release. And what that means is that the smoke around the release has finally settled and we're starting to see iPhone, iPad and iPod touch users all over the world share feedback about Apple's latest iOS 8 update.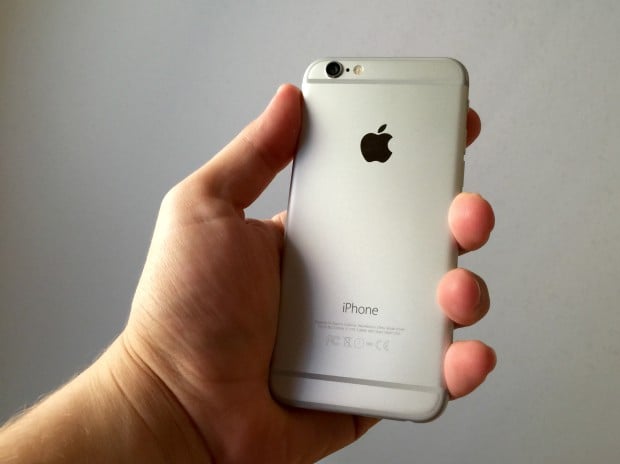 Overall, we've had a fairly solid experience with iOS 8.2. While we've noticed a few small issues on the iPhone 6 and iPhone 6 Plus, we haven't run into any hero level bugs that need an immediate fix from Apple. Of course, mileage varies from person to person, device to device, so it hasn't been surprising to see iPhone and iPad users speak up about their own iOS 8.2 problems.
Many of the iOS 8.2 problems we've come across are small and isolated though there are others that have seemingly ruined the experience for some iPhone users. We'll start with the smaller ones.
Most of these issues are smaller and isolated though we've also heard some iOS 8.2 horror stories including one that was relayed to us from an iPhone 5s user. He bought the phone at launch but now says that his experience has been ruined by Apple's latest update:
iOS 8.2 has ruined my iPhone experience. The music app no longer functions properly, which for me was the cornerstone of my iPhone usage.

After resetting my phone due to the memory crisis, I downloaded some 400 songs from the store that I already owned. I had the remaining 1000 songs on my computer which I planned on adding to the phone when I had time.

The music app freezes following the playing or fast forwarding of about 25 songs. If you let the songs finish, the app freezes but music play can continue indefinitely. No pausing or skipping though. If you skipped a song and that was the magic number, no more music until you closed and reopened the app.

You could not add or remove playlists. Creating a playlist freezes after choosing a name and deleting the playlist freezes after the confirmation delete click.

The final straw is that I can't add any files from my PC. iTunes says it is adding them but ten minutes later the 5 songs I tried to add are still greyed out (not pending mind you) and are not playable on my phone.

The only fix Apple is suggesting is to hard reset the phone but then I run the risk of the wifried bug. No thank you. Besides internet, messaging, calls and pictures (standard phone stuff), I pretty much only use my phone for music and Sudoku.
We bring these up, not to bag on Apple or their engineers or iOS 8.2 but to warn those of you who are still on iOS 8.1.3 and below. iOS 8.2 problems are very real and we've seen complaints start to pick up as we've pushed away from the release date.
So, if you're looking to install iOS 8.2, please take our advice and prepare your device. We also recommend digging for feedback from your fellow iPhone and iPad users before making a move. Apple never forces you to install iOS updates. And while iOS 8.2 is a big one, it's not going to be necessary for some of you so take your time.
You Can No Longer Downgrade to iOS 8.1.3
This is especially important now because Apple's plugged up the iOS 8.1.3 downgrade loop hole. For two weeks after the iOS 8.2 release, you were able to drop back down to iOS 8.1.3. Now, you can't.
If you move up to iOS 8.2, you're going to be stuck there and there are a few implications. First, if you do run into issues, you'll need to rely on third-party fixes. Sometimes they work, sometimes they don't. The other is that you won't be able to jailbreak your device. An iOS 8.2 jailbreak hasn't been released and it's not clear if the developer team will get one out.
Fixes for iOS 8.2 Problems
If you're already on iOS 8.2 experiencing issues or if you simply want to absorb potential fixes ahead of your iOS 8.2 installation, we recommend starting with our fixes for common iOS 8.2 problems. They're a good starting point and they could help you dislodge the bugs that you're seeing.
We also recommend taking a look at our iOS 8.2 battery life guide. These tips could help you save battery life and get rid of the abnormal battery drain that you're seeing after iOS 8.2.
Of course, these are just starting points and we recommend branching out to other sites and forums for additional help.
iOS 8.3 Beta
If you can't find any fixes for your iOS 8.2 problems, you do have one option. Apple is currently offering a public iOS 8.3 beta that you can download and install on your iOS 8 powered device. This is beta software so there's a good chance that it will have some problems of its own but its worth a shot if you simply can't stand iOS 8.2. For more on the iOS 8.3 beta, take a look at our rundown.
iOS 8.3 Release
Fortunately, it looks like Apple might have another iOS 8 update up its sleeve for the near future. iOS 8.3 release date rumors have hinted at a release after the fourth iOS 8.3 beta and the iOS 8.3 beta 4 is now live.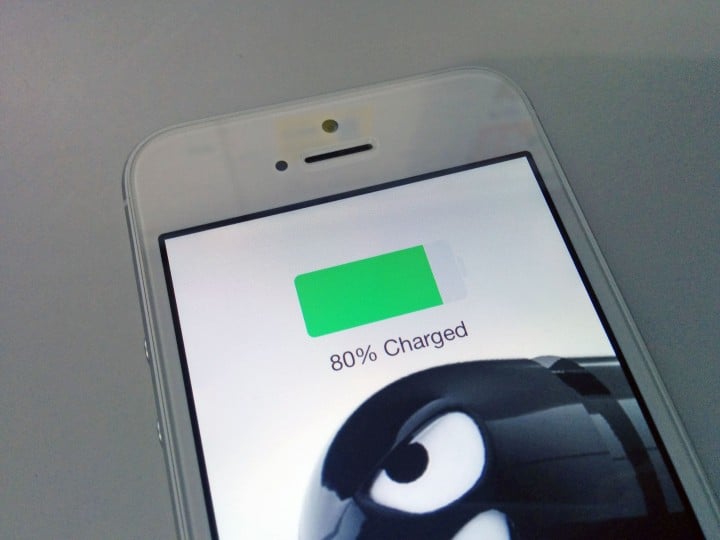 What this means is that those of you who are experiencing iOS 8.2 problems might get the savior you've been looking for real soon. iOS 8.3 could bring some problems of its own though it will almost certainly come with several bug fixes for iOS 8 problems.
It also means that those of you who haven't upgraded to iOS 8.2 yet can wait to see if iOS 8.3 treats iPhone, iPad, and iPod touch users better than iOS 8.2. Apple hasn't announced anything yet which means that you'll simply need to remain patient while it works behind the scenes to correct lingering iOS 8.2 problems and deliver new features in iOS 8.3.