iOS 8.3 on iPad mini 2: Impressions & Performance
Earlier this week, Apple issued a new iOS 8.3 update for iPhone, iPad and iPod touch that delivers a new Emoji keyboard, tons of enhancements and an extensive list of bug fixes for iOS 8 problems. It's a substantial update for the iPad and we want take a look at how the iOS 8.3 update is performing on the iPad mini 2. This is our early iPad mini 2 iOS 8.3 review.
Earlier this year, Apple released the iOS 8.3 update into its beta program for developers. The initial iOS 8.3 beta release confirmed an upcoming arrival for iOS 8 powered iPhones, iPads and iPod touches though it did not confirm the public iOS 8.3 release date. Apple only confirms iOS release dates during events for new hardware.
In the weeks after the first iOS 8.3 beta, Apple released several other iOS 8.3 betas in an attempt to squash potential problems and ensure a smooth transition from iOS 8.2. The iOS 8.3 beta also featured the first iOS beta available to the public. On Wednesday, after four iOS 8.3 betas, Apple finally delivered the update that many iPhone and iPad users have been waiting for. iOS 8.3.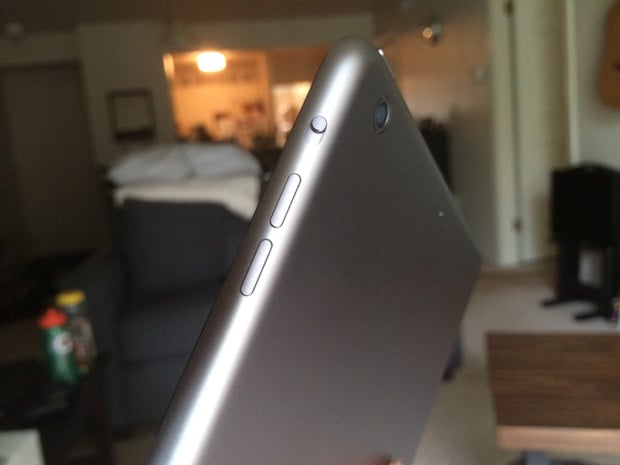 As expected, Apple's new iOS 8.3 update is a big one. It brings a ton of bug fixes for iOS 8 problems and it also delivers a number of enhancements to overall responsiveness, a new Emoji keyboard, some notable changes to Siri, and a whole lot more. The update is the biggest since iOS 8.2 and it's arguably Apple's biggest update to iOS since iOS 8.0.
As many of you know, incremental updates like iOS 8.3 have the potential to have a huge impact on performance. iOS 8.0.1, for example, killed Touch ID and cellular data on the iPhone 6. That's why we take a look at these smaller updates. We want to provide you with feedback and clear vision as we push away from the initial release.
After some preparation, I installed Apple's brand new iOS 8.3 update in an effort to provide you iPhone and iPad users with some initial impressions of Apple's new software. These impressions don't serve as a final review but they will help those of you who are straddling the fence about whether to install the company's latest iOS 8 upgrade.
Here are my early impressions of iOS 8.3 on iPad mini 2.
iOS 8.3 Installation
After experiencing some problems installing iOS 8.3 on the iPhone 6 and iPhone 5, I decided to take my time with the iOS 8.3 installation for the iPad mini 2, also known as the iPad mini 2 second-generation.
The update, which is around 200MB in size, took about 15 minutes from start to finish. That includes the time spent downloading and the time spent installing the new firmware. As I noted in my iPad Air iOS 8.3 impressions, I can't remember the last time a major iOS update finished that quickly. It just goes to show the benefits of waiting a few hours, even a day or two, before installing.
If you do run into installation problems, and you might, try performing a force reboot on the iPad mini 2. To do this, hold down the power button and home button at the same time and you should be good to go. If that doesn't work, you'll probably want to try installing the update through iTunes. It's not as fluid but it's an alternative to the OTA download process.
iOS 8.3 Features
Apple's new iOS 8.3 update comes with a ton of bug fixes and security enhancements. It also comes with some new features. The biggest changes are found in the redesigned Emoji keyboard.
If you've downloaded iOS 8.3 already and you've sent out a message, you've probably already seen the change. If you haven't, the slideshow below will give you an idea about what to expect.
iOS 8.3 vs iOS 8.2: What's New in iOS 8.3
New iPhone Emoji in iOS 8.3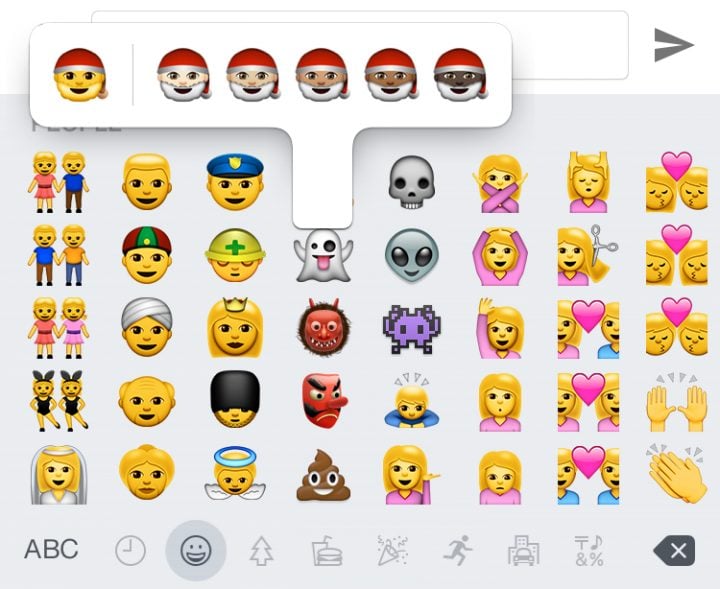 Apple adds over 300 new iPhone emoji in iOS 8.3. There are new Emoji like the Apple Watch and a new Mac, but most users will focus on the addition of more family choices including more kids, families of two men or two women and now there is an option to change the skin tone of many emoji.
Read: How to Use New Emojis
With this update you can tap and hold to choose the skin tone of an emoji icon for many emoji options and then tap to pick the color option. Tap and hold on a new color option to make it the default.
The iOS 8.3 emoji keyboard for iPhone now offers continuous scrolling so it is easier to scroll through the emoji options and find the ones you want.
There are a number of other changes on board the iPad mini 2 iOS 8.3 update and the slideshow will give you a better idea about what to expect from iOS 8.3 and its change log. The emoji keyboard is the biggest change and while it's going to take some getting used to, I think it's a much better layout than what Apple employed previously.
iOS 8.3 on iPad mini 2: Performance
I've spent several hours with iOS 8.3 on iPad mini 2. Before getting into the early review of performance, I should note that mileage is going to vary from device to device, person to person. That is to say, I probably don't have the same apps installed and there's a chance that I use Google Chrome, LTE, or my home screen more than you do. So, consider this a general guide as you try to decide whether iOS 8.3 is worth installing on your iPad mini 2.
Apps
I've spent two solid days with the iPad mini 2 iOS 8.3 update and I have yet to run into an issue with any of my applications. App issues are common after major iOS updates so it's nice to see all of my applications holding up after the move.
Now, keep in mind, I don't have every single app on the App Store installed on my iPad mini. What I can tell you though is that I haven't run into any problems with the 100 or so applications on my iPad mini 2. I won't list all of them here but Slack, Asana, Instagram, Twitter, Dark Sky, Google Chrome, Google Hangouts, YouTube, and Spotify are behaving after making the move from iOS 8.2 to the new iOS 8.3 update.
It's important to note that I keep an eye on all of my apps. I install the latest bug fix updates and I problem shoot when I encounter an issue. Often times, a simple reinstall will help squash problems. If you can't find a fix for your app issues, it's probably worth getting in touch with the developer rather than Apple. You'd be surprised how receptive developers are to feedback from their users.
iOS 8.3 Battery Life
After two days with iOS 8.3, I can say that I have yet to run into any abnormal battery life problems. My iPad mini 2 is holding a solid charge when in use over Wi-Fi and LTE and I haven't noticed anything out of the ordinary when it's left in standby mode. That's huge because my iPad mini 2 is not my daily driver so it often sits around until the night time.
I've said this many times but I'll say it again. Battery life complaints are common after major iOS updates and I've seen tons of people complain after the iOS 8.3 update. Even iOS 8.2, a major bug fixer, hurt the battery life on some iPad models.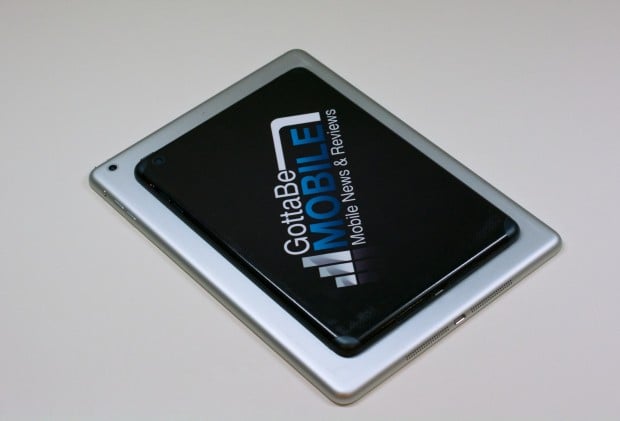 I'm not saying that these problems aren't real. In most cases, they probably are. So, in response, I've outlined a number of strategies to get better battery life on iOS 8.3.
You should have a look at those if you install the iOS 8.3 update and you start noticing issues with your battery. Some of you might run into trouble but I expect a majority of you to come out of the iOS 8.3 update without any major battery drain problems.
Wi-Fi, Bluetooth & LTE
iOS 8.3 comes with a number of fixes for Wi-Fi and Bluetooth so it hasn't been surprising to see the update deliver a solid performance in those areas on the iPad mini 2.
AT&T's LTE network is working fine and so are my Bluetooth and Wi-Fi connections. I haven't noticed any weird drops and I've paired the tablet with a number of different Bluetooth devices including speakers and headsets. So far, the update checks out though there's always potential for something to trip up down the road. I recommend absorbing these potential fixes for iOS 8.3 problems, just in case.
Bugs and Issues
While I've run into some iOS 8 problems on the iPhone, I haven't run into the same problems on either the iPad Air or the iPad mini. iOS 8 has been excellent, for me at least.
After 48 hours with iOS 8.3, I still haven't run into any major iOS 8.3 problems on the iPad mini 2 though it does appear that some iOS 8.3 problems are plaguing iPad and iPhone users. I just haven't seen any, at least not yet.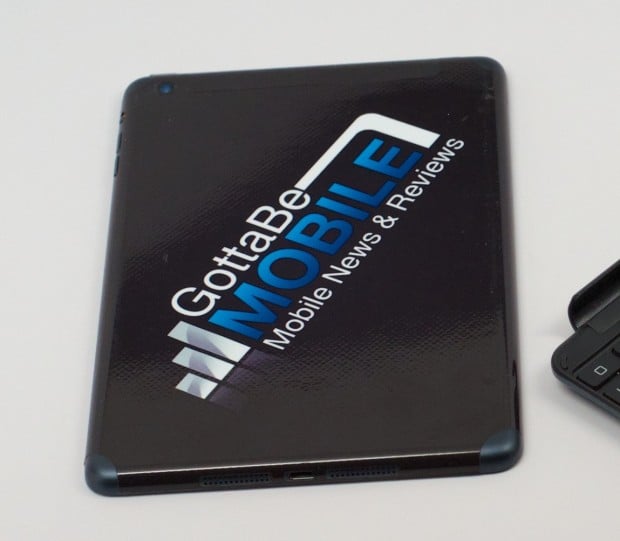 Major problems are typically pretty easy to spot and I haven't encountered anything catastrophic yet. The Touch ID App Store issue is probably the only thing that I've seen that's at that level but I don't have Touch ID on my iPad mini.
Smaller iOS issues are tougher to find and it could be days or weeks before I notice something. Often times, bugs will pop up days or sometimes even weeks after the initial release.
Speed
While I've noticed some sluggishness on the iPad Air, I haven't seen anything like that on the iPad mini 2 after moving to iOS 8.3. The software is very fast and fluid.
Apple notes that the iOS 8.3 update features improved performance for app launch and app responsiveness though I haven't seen much of a difference from iOS 8.2 to iOS 8.3.
Should You Install iOS 8.3 Today?
So let's answer the million dollar question: Is iOS 8.3 worth installing today?
Well, if you're dealing with major iOS 8 problems that you can't seem to fix, you probably want to go ahead and install iOS 8.3. The update delivers a ton of bug fixes for iOS 8 problems and there's a very good chance it will fix your issues on the iPad mini 2.
If you're doing just fine on iOS 8.2 or below, my advice is to wait a few days before installing. Yes, I know the new emoji keyboard is tempting but you'll want to be careful not to wreck the experience on your tablet.
Gather more feedback, research your options, and then come back to the iOS 8.3 update. It's not going anywhere and you'll be able to install it this weekend or next week after the coast is determined to be clear.