iOS 8.4 to iOS 9 Release Date Breakdown
Last week, Apple released an iOS 8.3 update for iPhone, iPad and iPod touch. iOS 8.3 is a huge update for iOS 8 users but it won't serve as the bridge between iOS 8 and the iOS 9 release later this year. With an iOS 8.4 release confirmed and iOS 8.4 and iOS 9 releases rumored, we want to take a look at what we know about the future beyond iOS 8.3.
In March, Apple released a massive iOS 8.2 update that delivered bug fixes and the company's Apple Watch application ahead of its Apple Watch release later this month. Last week, Apple replaced its iOS 8.2 update with a brand new iOS 8 update dubbed iOS 8.3. iOS 8.3 is another major iOS 8 upgrade for iPhone, iPad and iPod touch owners.
Apple's latest iOS 8 update delivers a new emoji keyboard, tons of bug fixes and some enhancements for iOS features. It's a substantial release but it won't be Apple's final iOS 8 update before the arrival of iOS 9. No, that honor will likely go to another update that currently sits inside of Apple's beta program for developers.
On Monday, Apple confirmed an iOS 8.4 update for iPhone, iPad and iPod touch. The update isn't available to the public just yet but it is available to paying developers in the beta program. And thanks to the iOS 8.4 beta, we know know a few more things about Apple's brand new update for iOS 8 users.
With that in mind, we want to breakdown the iOS 8.4 to iOS 9 release timeline for iPhone and iPad users and offer an updated look at what could very well be Apple's iOS pipeline. We've stitched this timeline together based on rumors, concrete information and Apple's history. Here's how you should expect the the future, from iOS 8.4 to iOS 9, to play out.
iOS 8.4 Beta
Earlier this week, Apple released its first iOS 8.4 beta to developers. The update is available to anyone in the paid developer program running the company's iOS 8 operating system.
Apple never releases a timeline for its beta upgrades so it's not clear how many iOS 8.4 beta updates it has in the pipeline. It's also not clear if the company plans to release an iOS 8.4 beta to the general public like it did with iOS 8.3.
iOS 8.4 Release Date
Apple hasn't confirmed an iOS 8.4 release date for iPhone, iPad, or iPad touch. That doesn't come as much of a surprise. The only time the company confirms iOS release dates ahead of time is when it announces them on stage next to new products. For example, the iOS 8.2 release date which emerged on stage next to the Apple Watch in March.
iOS 8.4 release date rumors have pointed to an arrival sometime this summer and it looks like that could be the case. Apple is expected to debut a new streaming music service at WWDC 2015 in June and it's possible that an iOS 8.4 release will take place somewhere around there after a few weeks inside Apple's beta program.
The update is very much looking like it's laying the groundwork for Apple's new music service so we'd expect it to arrive sometime before or perhaps shortly after Apple's upcoming announcement.
If Apple confirms an iOS 8.4 release date ahead of time, it will do so at WWDC in early June. There's no guarantee though.
iOS 8.4 Features
Thanks to the iOS 8.4 beta, we're now privy to some of the features that will be on board the iOS 8.4 update when it arrives for iOS 8 users around the world.
The biggest changes will be to Apple's Music application. iOS 8.4 overhauls the stock Music app and the company outlined many of the changes shortly after it released the iOS 8.4 beta on Monday.
The iOS 8.4 Beta includes an early preview of the the all-new Music app. With powerful features and an elegant new look, enjoying your music is easier than ever. This preview provides a sneak peek into what we've been working on, and what's to come — the music is just getting started.

All-New Design. Music app has a beautiful new design that makes exploring your music collection easier and more fun. Personalize playlists by adding your own image and description. Enjoy stunning pictures of your favorite artists in the Artists view. Start playing an album right from the album list. The music you love is never more than a tap away.

Recently Added. Albums and playlists you've recently added are now at the top of your library, making it effortless to find something new to play. Simply tap play on the artwork to listen.

Streamlined iTunes Radio. Discovering music with iTunes Radio is easier than ever. You can now quickly return to your favorite stations in Recently Played. Choose from a selection of hand-curated stations in Featured Stations, or start a new one from your favorite artist or song.

New MiniPlayer. With the new MiniPlayer, you can see what's playing and control playback while browsing your music collection. To open Now Playing, just tap on the MiniPlayer.

Improved Now Playing. Now Playing has a stunning new design that showcases your album artwork the way it was meant to be. In addition, you can begin wirelessly streaming your music using AirPlay without leaving Now Playing.

Up Next. It's now simple to find out which songs from your library will play next — just tap the Up Next icon in Now Playing. You can even reorder, add, or skip songs whenever you like.

Global Search. You can now search from anywhere in the Music app — just tap the magnifying glass. Search results are conveniently organized to help you quickly find that perfect song. You can even start an iTunes Radio station right from Search.
There are also some other smaller changes on board the iOS 8.4 update. We've already heard about a few changes. Apple's removed audiobooks from the Music app and dropped it into its iBooks application. The company's also made some tweaks to the CarPlay application. Apple could add more meat to the update in upcoming betas though that remains unconfirmed.
iOS 9 Launch
With iOS 8.4 release date rumors pegging it for the summer, there's a very good chance that the iOS 8.4 update will be the last major iOS 8 update before the arrival of iOS 9.
Apple still isn't talking about its iOS 9 update though with a WWDC 2015 date confirmed for June 8th in San Francisco, there's a very good chance that we'll see Apple launch the software there.
In the press release for WWDC 2015, Apple states that "at WWDC, Apple's renowned developer community will come together to learn about the future of iOS." This statement doesn't mention iOS 9 by name but it's a sign that we'll probably see more than an iOS 8.4 update announced on stage. For several years, Apple has used the WWDC to keynote to announced new versions of iOS.
In the WWDC 2015 information section, Apple outlines what developers can and cannot do with pre-release information disclosed at the event. This is further proof that we will likely see the iOS 9 update at WWDC 2015.
The iOS 9 update is also expected to be included in Apple's beta program including a public beta. The public beta will apparently start this summer, likely after WWDC 2015, and it could allow thousands of iPhone and iPad users that aren't registered in the developer beta program to try the software out ahead of its fall arrival alongside a new iPhone. The arrival of the iOS 8.3 public beta all but confirms this approach.
We've heard that Apple might approach the iOS 9 beta the same way that it approached iOS 8.3 (and perhaps iOS 8.4 as well). Apple's iOS 8.3 beta was released to paying developers first before it headed out to the public.
iOS 9 Release Date & Features
Early iOS 9 release rumors put the iOS 9 release date sometime in the fall. Apple typically releases new software alongside new hardware. What this means is that we'll probably see iOS 9 arrive alongside a new iPhone, perhaps the iPhone 6s, after a stint in beta.
We know that Apple is already testing iOS 9 in a small capacity and a recent 9to5Mac report suggests that the focus of iOS 9 won't be adding new features. Instead, iOS 9 will reportedly focus on fixing bugs and improving performance and the stability of the iPhone and iPad. The iOS 9 update details should come into focus in the June at WWDC though rumors should continue to flow in the lead up to Apple's big developer event.
9 Features We Want from the iOS 9 Release
Siri That Works With Other Apps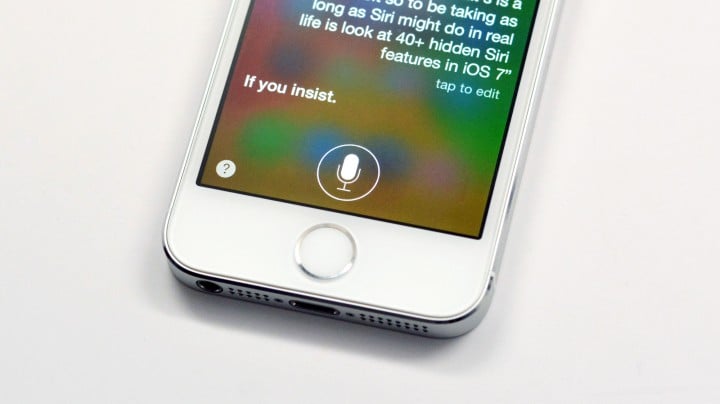 Siri can open other apps, but it cannot control them in the ways we want. In ISO 9 we want Siri to move beyond opening Spotify or Nest and into allowing developers to connect to Siri for controls.

Read: 41 Siri Tips & Tricks
Ideally iOS 9 could allow users to say, "Hey Siri, play Daft Punk on Spotify," and users could listen to the music they want in the app that they want. Apple may choose to keep Siri controls to iTunes, iTunes Radio and maybe Beats, but that doesn't mean we'll like it.
The options are endless, but we would definitely use Siri to turn on Hue Lights, control the Nest thermostat and many other apps if Apple opened up support.