iOS 9.2 on iPhone 5: Impressions & Performance
Yesterday, Apple released yet another update for the iPhone 5 in the form of iOS 9.2. We've spent a day with the iPhone 5 iOS 9.2 update and here is a look at the update's early performance.
The iOS 9.2 update was originally confirmed back in October. Apple didn't trumpet the update's arrival or confirm a release date. Instead, in typical Apple fashion, it confirmed the iOS 9.2 update with a release into its beta programs.
For several weeks, developers and testers poked and prodded the update in an attempt to get it battle-ready for iOS 9 users across the globe. Yesterday, Apple deemed it ready for public consumption and the update and its features are now available through Settings or iTunes.
The iOS 9.1 update worked wonders for my iPhone 5 so you can imagine the rush of nervous excitement that washed over me when Apple released iOS 9.2. On one hand, it comes with a ton of fixes and features. On the other, it could take my iPhone 5's performance back a square or or two.
I am a man of the people so I decided to download the iPhone 5 iOS 9.2 update a few hours after it came out. Today, I want to take a look at how the update's holding up at the 24 hour mark and whether or not you should install it today.
iOS 9.2 Installation
The iPhone 5 iOS 9.2 update is just a shade under 200MB if you're coming directly from the iOS 9.1 update. It'll be larger if you're coming from something older like iOS 8.
The download process didn't take too much time. I'm using a high-speed Wi-Fi network and 189MB downloaded in two minutes or less. I didn't have the stop watch out.
The actual installation process took some time though, around seven minutes. I did time this for the record.
All in all, it took around 10 minutes to get it done so you'll want to allot that if you're coming from iOS 9.1, more if you're coming from something older.
If you run into problems (I didn't), consult our list of fixes for iOS 9 problems.
iPhone 5 iOS 9.2 Performance
The iOS 9.2 update comes with new features like AT&T NumberSync, Arabic support for Siri and a notable change to Apple News. I'm not going to get into those features here. If you want to learn more about iOS 9.2 features, take a look at our walkthrough.
These impressions are focused on the iPhone 5 iOS 9.2 update's performance in several key areas. The goal here is to help you make a decision about iOS 9.2 for the iPhone 5. The features are great but the performance, well, let's get to that.
Apps
My core apps include Asana, Slack, YouTube, Twitter, Instagram, Gmail, Hangouts, Chrome, Dark Sky, Amazon, SoundCloud, Spotify, and Xbox One Smartglass. I've been using all of these since the iOS 9.2 release.
Surprisingly, none of them are acting up. I thought Chrome or at the very least Twitter would give me problems but I haven't experience a single crash or noticeable issue during my time with the iOS 9.2 upgrade. Its only been 24 hours though and things could certainly change. They have before.
iOS 9.2 brings performance improvements for Apple Podcasts, an app that I use regularly. So far, the app feels snappier and I haven't experienced any crashes or issues with sound.
I can't speak for every single app on the App Store so before you download iOS 9.2, take a look at reviews on the App Store. If the coast looks clear, you'll want to think about updating your applications. Developers continue to roll out bug fixes and support updates.
iOS 9.2 Battery Life
My iPhone 5 is old but it continues to deliver impressive battery life.
I obviously don't have any long-term results to share but what I can tell you is that I haven't noticed anything out of the ordinary after downloading iOS 9.2.
The iPhone 5, my iPhone 5 at least, is still holding a solid charge when in use. I haven't noticed any problems with standby battery life either.
Battery drain problems are among the most common iOS problems (particularly on older devices like the iPhone 5) and you'll want to take a look at our list of fixes for battery life issues if you're feeling leery or if you've already noticed an issue on your device.
Often, it's not the iOS update itself causing the problems. It's a rogue app or bad habits.
Wi-Fi, Cellular Data & Bluetooth
All is quiet on the connection front. I've successfully paired the iPhone 5 with a number of Bluetooth devices including speakers and headsets. Sound quality has been good.
AT&T's LTE and 4G networks are still fast and reliable and same goes for Wi-Fi. I tested iOS 9.2 with several different routers and everything worked out.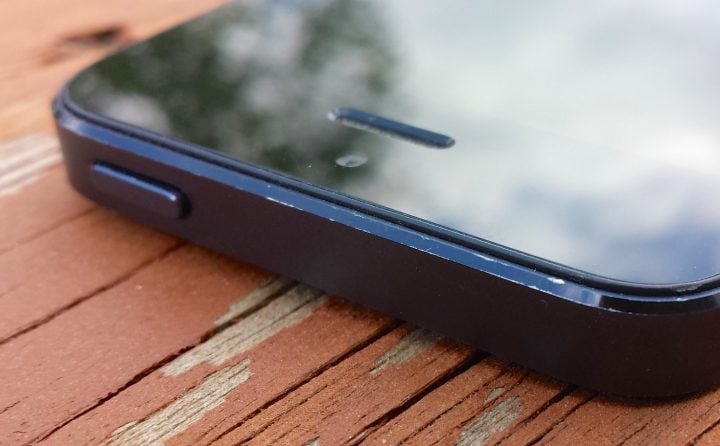 Of course, connectivity issues could spring up at any moment. And when they do, I'll be ready for them thanks to this list of fixes.
iOS 9.2 Problems on iPhone 5
iOS 9.2 problems have started to emerge but thus far, I've escaped from the iOS 9.2 release date without any major problems.
I haven't run into any experience-breakers, issues that make you want to throw the phone against the wall, nor have I run into any smaller bugs. iOS 9.2 comes with a ton of bug fixes so I can't say that I'm surprised.
Does this mean that I won't notice any later today or later this week? No. It just means that as of right now, iOS 9.2 feels very stable. Nothing is jumping off the page.
I'm going to keep digging to see what I find. There's a good chance something will spring up during my testing.
Speed
Rejoice. The iOS 9.2 update is, for the most, fast and fluid on my iPhone 5. Performance hasn't returned to pre-iOS 9.1 levels and I'm very thankful for that. Still, it's not perfect.
The iPhone 5 still exhibits some lag when opening apps, when typing on the keyboard, and when pulling up Control Center from the bottom of the screen.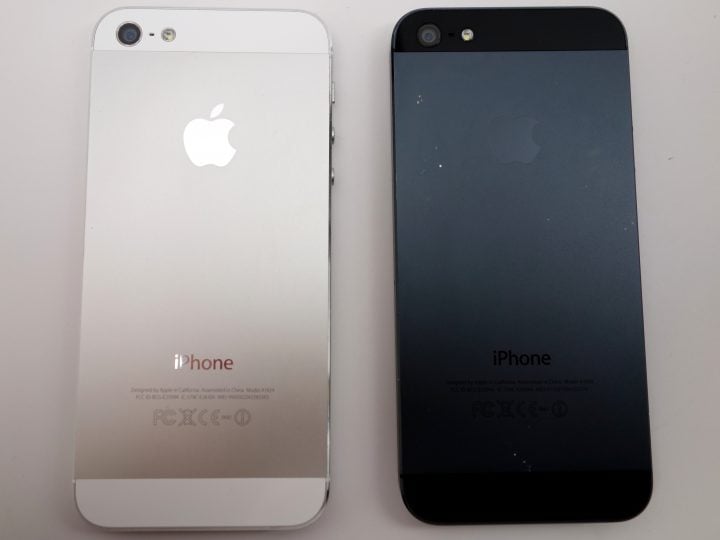 It's annoying but I can deal with it. This is a phone that came out in 2012 and iOS 9 is an update that rolled out in September. A little degradation is to be expected.
The important thing is that the phone is still usable as a daily driver.
Should You Install iOS 9.2 Right Now?
So far so good but given that the iPhone 5 is a device from 2012, you're going to want to be extremely cautious with iOS 9.2.
Ultimately, I think the new features are going to make it worthy of a download for most people but I recommend waiting a few days to ensure that performance remains solid. Sometimes, performance issues come out of the woodwork a few days or a few weeks after an update's arrival.
If you don't need bug fixes or new features right now, my advice is to wait for iOS 9.2 to settle a bit and then make a decision. I'll be back with an updated look at the software in a week or so.
4 Reasons Not to Install iOS 9.2 & 5 Reasons You Should
Install iOS 9.2 If You Value Security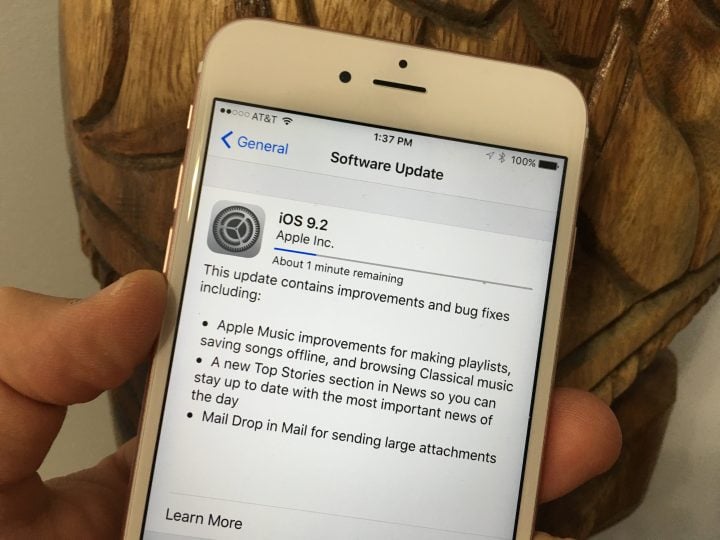 One thing that iPhone and iPad users often overlook are the security enhancements that Apple delivers with each iOS update.
The iOS 9.2 update delivers 30 patches for potential exploits and malware. The list of patches includes updates for Safari (including new third-party extensions for the View Controller), Photos,and iBooks among others.
These are going to be extremely important for most Phone and iPad users and they're one of the big reasons why you might want to install the iOS 9.2 update right now.