iOS 9.2 on iPhone 6: Impressions & Performance
Earlier this week, Apple released its latest milestone upgrade for iOS 9. The iOS 9.2 update delivers bug fixes, new features and according to some iPhone users, problems. We've been digging into the iPhone 6 iOS 9.2 update for a day now and today we want to share some early impressions.
When Apple confirmed the iOS 9.2 update back in October it did so without an announcement or any release details. The company simply released an iOS 9.2 beta for developers and testers and went about its business.
On Tuesday, after several beta releases,  the company took the iOS 9.2 update out of beta and released it to iPhone owners around the world. If you own an iPhone 6, you can download iOS 9.2 via Settings or iTunes.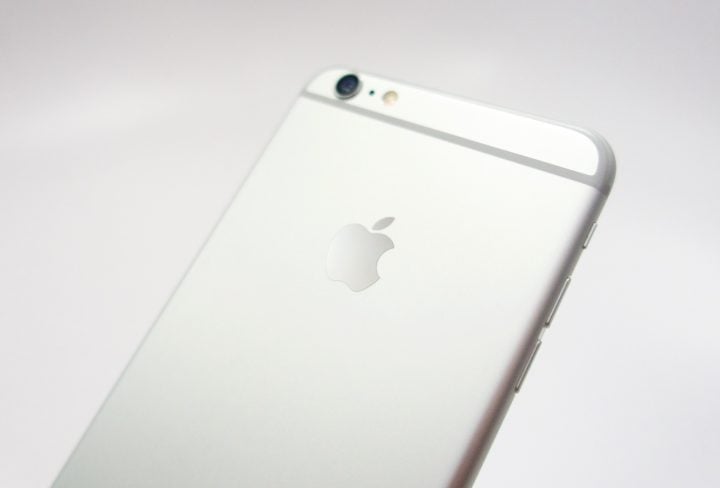 I've been an iPhone 6 owner since its release in 2014. And while I've experienced my fair share of problems with Apple's operating system, iOS 9.1 was pretty stable. And that made me a little nervous about yesterday's release. iOS updates have a tendency to cause problems.
I got over my fear and downloaded the iOS 9.2 update a few hours after it came out. I've been using it for a full day now.
iOS 9.2 Installation
The iPhone 6 iOS 9.2 update, like the iPhone 5 and iPhone 6s iOS 9.2 updates, is fairly large. Not surprising given the amount of content on board.
If you download the update over a fast connection, it should only take you a couple of minutes. The installation is a different story. I actually timed the installation on my iPhone 6 and it took about six minutes. Overall, it took about 11 minutes from start to finish.
Some iPhone users have run into installation issues. My iOS 9.2 installation was flawless from start to finish. If you do run into problems, please consult our list of fixes for iOS 9 problems. You should be able to get things worked out pretty quickly.
iPhone 6 iOS 9.2 Performance
I'm not going to get into the features that come with iOS 9.2. If you're looking for an in-depth look at Arabic support for Siri or AT&T NumberSync, take a look at our rundown of the iOS 9.2 update's features. It will tell you what you need to know.
Instead, these impressions are focused on performance in key areas like battery life, UI speed and connectivity. Features are great and all but what good are they if performance is atrocious. Here's how the iPhone 6 iOS 9.2 update is shaping up.
Apps
App performance has been up and down in the months since the iOS 9 release. I ran into all sorts of problems in the early days though things have started to even out as developers have released bug fixes and support updates for their apps.
My experience was iOS 9.1 was good, not great, but it was much better than my experience with iOS 9.0.2, iOS 9.0.1 and iOS 9.0. It's too early to tell how popular apps will respond to iOS 9.2 but it so far, I haven't run into any major bugs or problems.
I have a bunch of apps on my iPhone 6 but my core applications include Asana, Slack, YouTube, Twitter, Instagram, Gmail, Hangouts, Chrome, Podcasts, Dark Sky, Amazon, SoundCloud, Spotify, and Xbox One Smartglass. It's a good start but the real test will be in the days ahead.
I obviously can't speak for every single application, third-party or otherwise, so you'd be wise to dig around on the App Store, social media sites, and Apple's discussion forums for feedback and potential fixes.
iOS 9.2 Battery Life
iPhone 6 battery life remains solid with iOS 9.2 on board. I haven't noticed any abnormal drain when the phone is in use or when it's in standby mode. It's still holding a solid charge and I've been able to get eight hours of use out of it when using a combination of Wi-Fi and LTE.
If you notice problems after installing iOS 9.2, give it a couple of days. It can take a bit of time for battery life to even out.
If your battery life doesn't even out after two days, or if you're growing impatient, take a look at our list of fixes.
Wi-Fi, Cellular Data & Bluetooth
Everything seems in order. I've successfully paired the device with several Bluetooth speakers and headphones, connected to AT&T's networks with no problems, and managed to pull down fast and stable Wi-Fi connections. AirDrop is working fine as well.
iOS 9.2 Problems on iPhone 6
After a few hours of use, I haven't run into any major problems or bugs. A number of iPhone 6 users complained about iOS 9.1 Touch ID problems. I didn't experience any with iOS 9.1 on board and for what it's worth, I'm not dealing with any on iOS 9.2 either.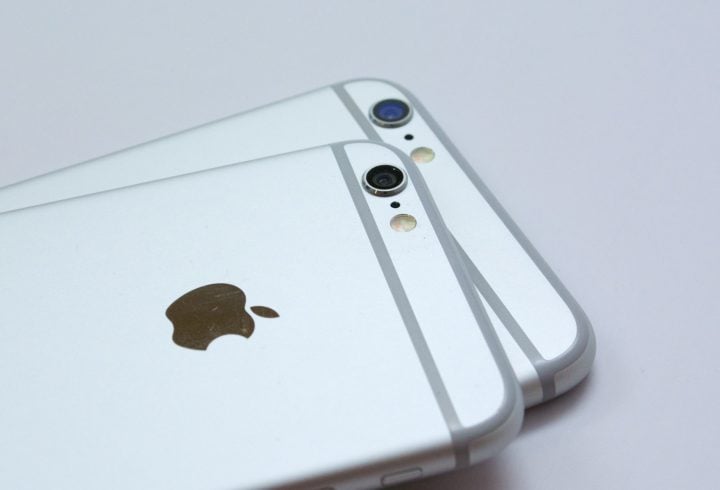 So far, nothing has broke the experience for me but that could certainly change tonight, tomorrow or later this week. Major issues typically jump off the page but smaller bugs and problems can be a lot harder to spot. I'm going to continue to dig and I'll report back in a few days.
For more on iOS 9.2 problems and fixes, take a look at our rundown.
Speed
The iPhone 6 iOS 9.2 update is fast and fluid. I haven't noticed any lag or slowdown. The update feels smooth and stable and my hope is that this remains consistent during my time with the iOS 9.2 update. Time will tell.
Should You Install iOS 9.2 Right Now?
If you're already on iOS 9, I think it's probably going to be worth it for the bug fixes, security patches and features alone. The fact that it's performing well in key areas like battery life and speed is just the cherry on top.
The iOS 9.2 update feels like a very solid upgrade for the iPhone 6 and it's one that I'd recommend to friends and family, particularly those struggling on iOS 9.
Those on iOS 8 will want to take extra precaution and perhaps wait a few more days for the rest of the smoke to settle.
Remember, for the moment, you can downgrade back down to iOS 9.1 if you don't like the changes that iOS 9.2 brings to the iPhone 6.
4 Reasons Not to Install iOS 9.2 & 5 Reasons You Should
Install iOS 9.2 If You Value Security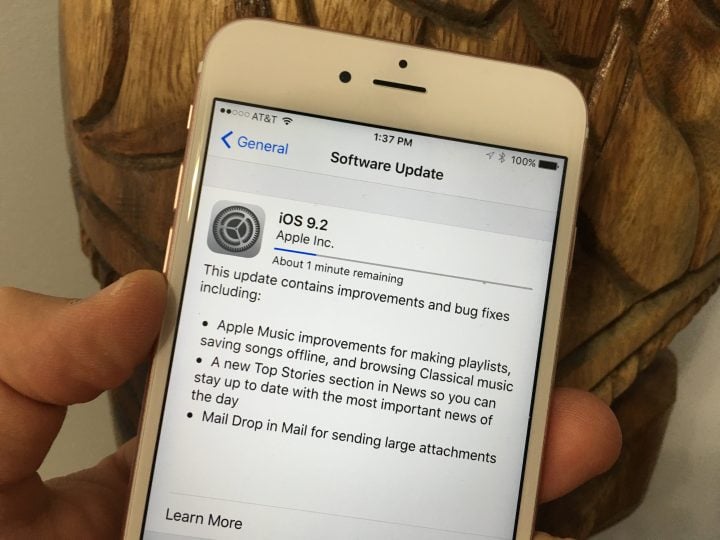 One thing that iPhone and iPad users often overlook are the security enhancements that Apple delivers with each iOS update.
The iOS 9.2 update delivers 30 patches for potential exploits and malware. The list of patches includes updates for Safari (including new third-party extensions for the View Controller), Photos,and iBooks among others.
These are going to be extremely important for most Phone and iPad users and they're one of the big reasons why you might want to install the iOS 9.2 update right now.