iOS 9.2 Review: Should You Install?
iPhone 6 Plus iOS 9.2 Review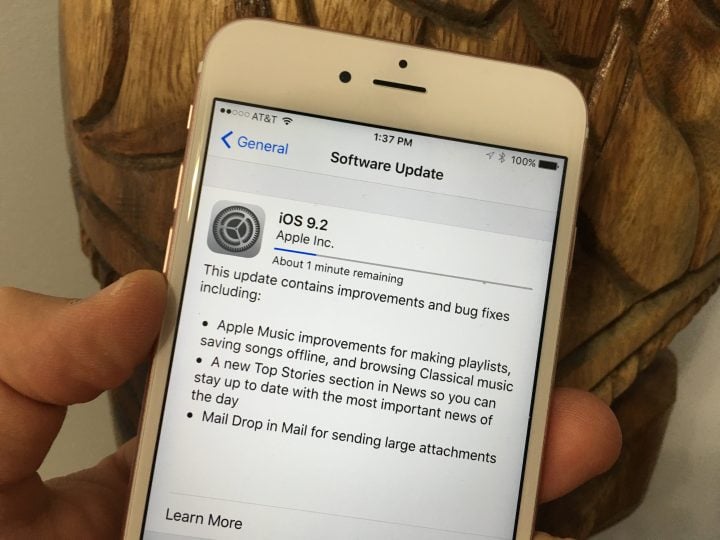 The iPhone 6 Plus is over a year old, but still in the hands of millions of users. Originally launched with a buggy iOS 8 update on board, Apple is still delivering major updates to the large iPhone including the new iOS 9.2 update.
Unlike some users' iPhone 6 experiences that included random reboots the iPhone 6 Plus iOS 9.1 update performed well. After upgrading to iOS 9.2 on the iPhone 6 Plus not much changed, which is a good thing.
The overall speed of the iPhone 6 Plus with iOS 9.2 is still good. While not as fast as the iPhone 6s Plus, we didn't observe a slowdown from iOS 9.1 to iOS 9.2.
With iOS 9.2 installed the iPhone 6 Plus is stable and certainly usable as your primary phone. Battery life is still solid, lasting a full day, and connectivity is solid across Wi-Fi, Bluetooth and AT&T LTE.
Overall iOS 9.2 is a great update for the iPhone 6 Plus, and one users can safely install without worrying about major issues.