iOS 9 Release for iPhone & iPad: 10 Things You Can Count On
As we march deeper into May and closer to WWDC 2015, we're starting to see iOS 9 rumors emerge for iPhone, iPad and iPod touch users. With details swirling, we take a look at what we think iOS users everywhere can count on from the iOS 9 release for iPhone, iPad and iPod.
Last June, Tim Cook and Co. took the stage at Apple's annual WWDC conference in San Francisco and announced several new products including an update to OS X for Mac (Yosemite) and an update for its iPhone, iPad and iPod touch models (iOS 8). iOS 8 followed in the footsteps of 2013's massive iOS 7 upgrade that delivered huge changes to the iPhone, iPad and iPod touch.
iOS 8 didn't bring a redesign but it did bring some useful features, enhancements and bug fixes to select devices. It also delivered a number of iOS 8 problems, problems that Apple has been working to fix in the months since its initial release in September.
To counter these problems, Apple's released a series of iOS 8 updates including iOS 8.1, iOS 8.2, and iOS 8.3. It's also set to release one more in iOS 8.4. iOS 8.4 figures to be the last major iOS 8 update before Apple releases a new version of its iOS operating system.
Next month marks the one year anniversary of Apple's iOS 8 announcement. And to celebrate, the company is expected to rumored to have both an iOS 8.4 update and an iOS 9 update up its sleeve. iOS 9 rumors have been flying around as of last and naturally, many iPhone and iPad users are excited.
In response, we've been taking an in-depth look at iOS 9. We've outlined iOS 9 rumors, what we want from the update's features, and what we expect from Apple's iOS 9 beta. Today, in the buildup to the announcement, we want to take a look at some things that we think iPhone and iPad users can count on.
Here's an early look at what to expect from the iOS 9 release.
iOS 9 Launch at WWDC 2015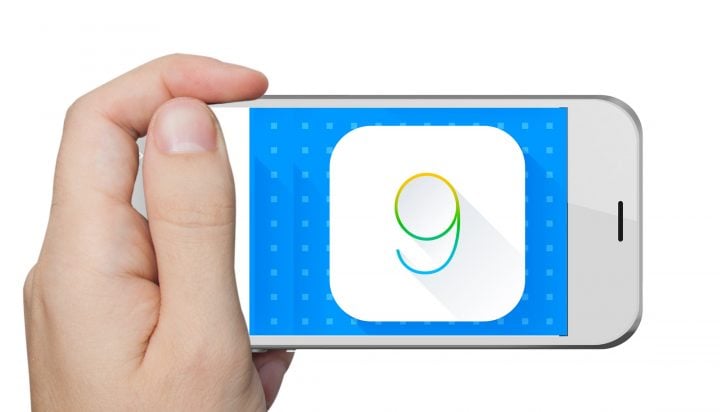 Apple hasn't confirmed the iOS 9 update just yet but you can count on an announcement at WWDC 2015 during its keynote address on June 8th. There, Tim Cook and company will take the stage, probably to talk about OS X and iOS 9.
For several years now, Apple's introduced its yearly iOS and OS X updates during its WWDC keynote. And while the company hasn't come right out and announced a new iOS update for WWDC 2015, there are some clues.
In its press release for WWDC 2015, Apple states that "at WWDC, Apple's renowned developer community will come together to learn about the future of iOS." The statement doesn't mention iOS 9 by name but it's a sign that we'll probably see more than an iOS 8.4 update announced on stage. iOS 8.4 is a big update but it's not that big.
In the WWDC 2015 information section, Apple outlines what developers can and cannot do with pre-release information disclosed at the event. This is further proof that we will likely see the iOS 9 update arrive during the keynote and WWDC 2015.
We also have a collection of iOS 9 rumors that point to an arrival at WWDC 2015 in June. If Apple doesn't announce an iOS 9 update at WWDC we, like many others, will be in complete shock.

This article may contain affiliate links. Click here for more details.