iOS 9 Update & WWDC 2015: 5 Things You Need to Know
This morning Apple confirmed the WWDC 2015 dates and many important details that are exciting for iPhone and iPad users. The WWDC 2015 event is geared towards developers but it is also closely watched by many regular users who want to get a look at the new iOS 9 update months ahead of the supposed iOS 9 release date.
Do not go into the WWDC 2015 event thinking you'll hear about an iPhone 6s release date. Apple has not launched a new phone at this event in years and with an Apple Watch release coming just a month before hand developers will likely use this event to find out what's coming for the Apple Watch as well as the with iOS 9 for the iPhone and iPad.
During WWDC 2015 we expect to see the iOS 9 update, possibly including details on an Apple Watch update, and we will see Apple announce the best iPhone apps, iPad apps and Apple Watch apps as part of the design awards.
WWDC 2015 tickets are available for developers through an application process that is live now through April 17th. Apple offers 350 scholarships for students and other qualified organization members. Tickets are issued through a random selection process. Regular iPhone and iPad users don't need to go to the event to see the future of the iOS 9 release, but for developers this is often a great experience.
iOS 9 Update
Apple does not come out and tell us that we will see the iOS 9 update at WWDC 2015, and there is no way that this will mark the iOS 9 release date, but there are important details we will learn at WWDC 2015. In the press release Apple states, "At WWDC, Apple's renowned developer community will come together to learn about the future of iOS." This is enough to confirm we will see new iOS update information at this event. for the past several years Apple chose WWDC to reveal new iOS updates to the world.
At WWDC 2015 we expect to see the first official look at iOS 9 including new iOS 9 features that could change how the iPhone, iPad, Mac and Apple Watch connect.
"We've got incredible new technologies for iOS and OS X to share with developers at WWDC and around the world, and can't wait to see the next generation of apps they create." boasted Philip Schiller, Apple's senior vice president of Worldwide Marketing, teasing new features that Apple will unveil at WWDC 2015 this June.
In the WWDC 2015 information section Apple outlines what developers can and cannot do with pre-release information disclosed at the event. This is further proof that we will see the iOS 9 update at WWDC 2015, but that the iOS 9 release date will arrive later in the year.
Odds are good that the iOS 9 release date will arrive in the fall, a few days before the iPhone 6s release date — or whatever Apple calls the new iPhone for 2015.
WWDC 2015 Dates
The WWDC 2015 dates are June 8th through June 12th. The event takes place at the Moscone Center in San Francisco. The biggest part of the event for the average user will be the WWDC 2015 Keynote session.
The WWDC 2015 Keynote is likely scheduled for 10AM Pacific, 1 PM Eastern on June 8th. Apple normally uses this time slot to show off the new iOS and OS X updates.
WWDC 2015 Streaming Whats New in iOS 9
Apple confirms WWDC 2015 live streaming to "millions" in the press release and clarifies that, "Select Worldwide Developers Conference sessions will be live streamed throughout the week via the WWDC website," and in the WWDC app.
This will undoubtedly include the WDC 2015 keynote. While you may need to be a developer to watch some of the sessions, the WWDC keynote live stream is typically available to all users without the need to join the Apple Developer program.
Expect to see a big focus on iOS 9 in this stream, including the reveal of many new iOS 9 features.
iOS 9 Beta Release
After the WWDC 2015 keynote ends we expect that Apple will offer an iOS 9 beta release to developers. This allows developers to install the latest software and use it during workshops to learn about how it functions and how to implement new features.
Typically the iOS 9 beta arrives within hours of the Keynote conclusion, and it is available to registered developers at first. For the first time Apple offered a public iOS 8.3 beta that allowed regular users to try the update weeks ahead of the official release. Rumors indicate Apple will follow up on this with a public iOS 9 beta.
If that is an exciting option, you will likely need to wait and to make the cut for the iOS 9 beta. IMZDL provides developer registration to regular users for less than $10 and plans to offer access to the iOS 9 beta this summer. Earlier this year IMZDL told Gotta Be Mobile that they expect Apple will not offer the wider public beta until around the time of the third iOS 9 developer beta. This means a wait of a month or longer unless you sign up as a developer or use a service like IMZDL.
iOS 9 Features & Wishlist
It sounds like we could see the new Apple streaming service come at WWDC 2015. It's not clear if it will arrive with the iOS 8.4 release or if it will appear and then arrive with the official iOS 9 release later in 2015.
Below is a list of 9 iOS 9 features we want to see on stage at WWDC or at the iOS 9 release later this year. We expect that Apple will announce a collection of what's new in iOS 9 at WWDC 2015, but they also keep some details secret until a second event later in the year.
9 Features We Want from the iOS 9 Release
Siri That Works With Other Apps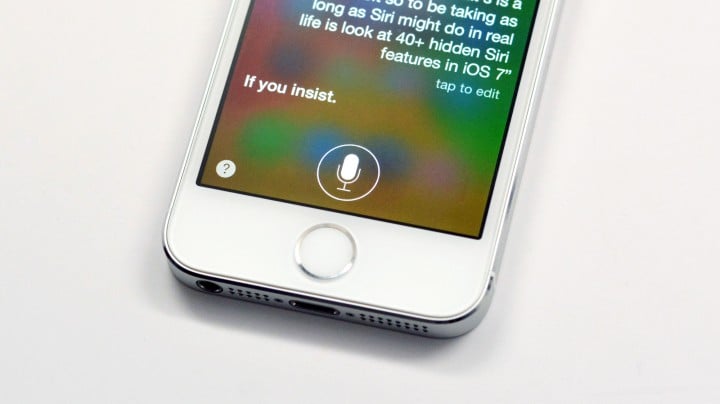 Siri can open other apps, but it cannot control them in the ways we want. In ISO 9 we want Siri to move beyond opening Spotify or Nest and into allowing developers to connect to Siri for controls.

Read: 41 Siri Tips & Tricks
Ideally iOS 9 could allow users to say, "Hey Siri, play Daft Punk on Spotify," and users could listen to the music they want in the app that they want. Apple may choose to keep Siri controls to iTunes, iTunes Radio and maybe Beats, but that doesn't mean we'll like it.
The options are endless, but we would definitely use Siri to turn on Hue Lights, control the Nest thermostat and many other apps if Apple opened up support.

As an Amazon Associate I earn from qualifying purchases.