iPad and Android Apps Help Autistic Kids Communicate
Tablets and other mobile technology have become so ubiquitous that we sometimes forget how much impact they've had on our lives. This is especially true for people living with disabilities. One example of that is apps that help non-verbal kids with autism communicate with their parents and peers.
Yesterday Robert Scoble posted about a new iPad app he's been using with his 4-year-old son called MetaTalk. It allows kids to build sentences from symbols which are then read aloud by the app. Users build sentences from the app's library of over 2300 words and phrases that come pre-configured, and there are more in the online library.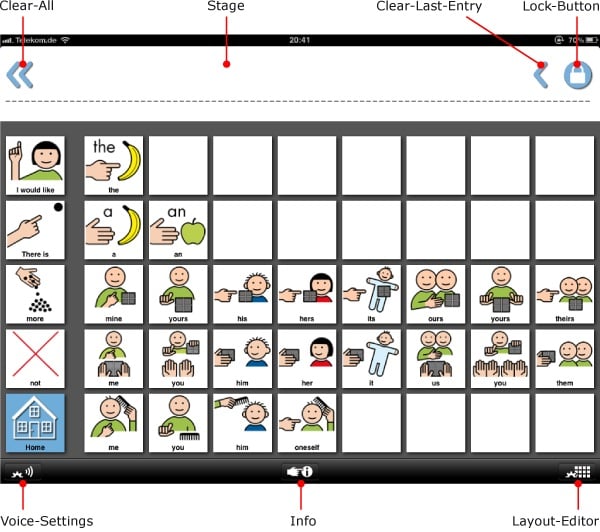 Younger kids benefit in two ways: gaining greater ability to comminicate and building reading skills since the symbols have typed words/meanings attached them. The symbols themselves are customizable; parents can replace the symbol with a picture from the iPad's gallery or a photo they taken with the camers, making the association more meaningful for their child. You can also add new symbols.
There are many more extremely useful features outlined on the MetaTalk homepage. The app itself is very pricey: $150. But specialized tools and tech for kids with disabilities usually cost quite a bit. The fact that it works with a widely available and relatively affordable device is a step up.
When the Nook Color app shop first came online I downloaded and tried an app called TapToTalk which works along the same line as MetaTalk. This app is available for a wide range of devices, from iOS to Android (Nook Color and Kindle Fire) to the Nintendo DS/DSi.
The apps themselves are free, but TapToTalk designer, a web app that allows parents to create picture albums for conversations, costs $99 per year or $179 outright.
Again, kids tap on pictures associated with words in rder to build sentences, but with this app tapping on images leads to diffrent album layers. Tapping on a picture that indicates that you're hungry might lead to a page with pictures of food so you can indicate what you're hungry for.
I can't speak to the efficacy of either approach, but Robert Scoble has high praise for MetaTalk. TapToTalk has a solid 4 star rating on the Android Market with several parents saying how well it worked for them.

As an Amazon Associate I earn from qualifying purchases.