Last week, Apple released its latest iOS 8 update. We've been using the iOS 8.4.1 update on iPad Air and iPad mini 2 for about a week now and today we want to tell you how the company's latest and greatest iOS 8 software is performing. This is our iPad iOS 8.4.1 review.
In June, Apple released an iOS 8.4 update for iPhone, iPad and iPod touch that delivered the company's new music platform, changes to iBooks, and a collection of bug fixes for lingering iOS 8 problems.
In mid-July, Apple confirmed a new iOS 8.4 update called iOS 8.4.1. The company dumped it into beta for developers and left the change log and release date reveals for another day. That day finally arrived last week when Apple took the software out of beta and released it to iPhone, iPad and iPod touch users around the world.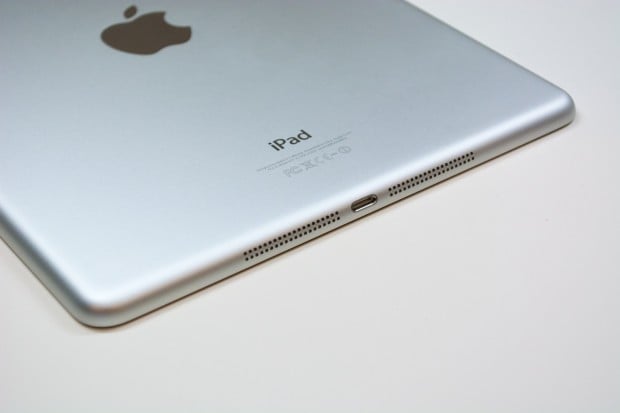 I installed the iOS 8.4.1 update on all of my current devices within a few hours of its arrival in an effort to provide feedback about the company's new update. iOS 8.4.1 is a small update with a small set of bug fixes but even small updates can have a profound effect on the performance of iOS devices.
I've been using the iOS 8.4.1 update on the iPhone 6 and iPhone 5 and I've also been using it on two of Apple's more popular iPads, the first-generation iPad Air and the iPad mini 2. Both of these devices were performing well with iOS 8.4 on board so I was a little nervous about installing the iOS 8.4.1 update. But, I installed it anyway.
iPad iOS 8.4.1 Review
After using the iPad iOS 8.4.1 update for several days, I want to provide some feedback to iPad users who have iOS 8.4.1 on the brain. I've been getting a bunch of questions about iOS 8.4.1's performance and whether or not it's worth installing ahead of iOS 9. This review takes a look at performance and attempts to answer that question.
iOS 8.4.1 Installation
Before I get into performance, I think it's important to talk about the installation process. I've been seeing and hearing complaints about iOS 8.4.1 installation problems. This isn't anything new. I always see complaints about iPad iOS updates getting stuck during the installation process.
I didn't run into these issues when I installed the iOS 8.4.1 update on the iPad Air and iPad mini 2. The download and installation process on the slates took about 1o to 12 minutes total over a fast connection. iOS 8.4.1 is a small update if you're coming from iOS 8.4.
If your iOS 8.4.1 download gets stuck, you'll want to reset your iPad. To do that, hold down the power button and the home button until your device resets. Once the device boots back up, you should be able to successfully download and install the update on your tablet.
As a reminder, I recently put together a guide on how to properly prepare for the iOS 8.4.1 update. Take a look at these tips if you're new to iOS or you simply need some additional guidance.
Apps
I've been using a ton of apps on my iPad Air and iPad mini 2 in an effort to weed out troublemakers after the iOS 8.4.1 release. Apple's stock apps and third-party application sometimes start acting up after a new iOS update so there's method to the madness.
My core third-party iPad applications include Asana, Slack, YouTube, Twitter, Instagram, Gmail, Hangouts, Dark Sky, Amazon, SoundCloud, Spotify, and Xbox One Smartglass. All of these are performing well on the iPad Air and the iPad mini 2.
I currently have over 70 apps on both iPads and I haven't run into any major problems outside of a few Chrome crashes, one instance where I couldn't send an iMessage, and one Twitter crash. In a week that's all I've seen and that's pretty darn good. It makes me feel thankful for the month long iOS 8.4.1 beta.
Now this doesn't mean that app performance will hold. I've seen apps, both Apple and third-party, start acting up weeks after an iOS update release. If I do run into app issues, I'll make sure that the latest updates are installed or try one of the fixes I've listed here.
iOS 8.4.1 Battery Life
I've seen several complaints about iPhone and iPad iOS 8.4.1 battery life in the aftermath of its release but these problems aren't affecting my versions of the iPad Air and iPad mini.
I'm still able to get more than a full day out of my Wi-Fi iPad Air and a full day out of the iPad mini 2 when using a combination of Wi-Fi and LTE. I'm actually thinking about getting rid of LTE because I simply don't use it that much anymore now that I have the iPhone 6 and its 4.7-inch display.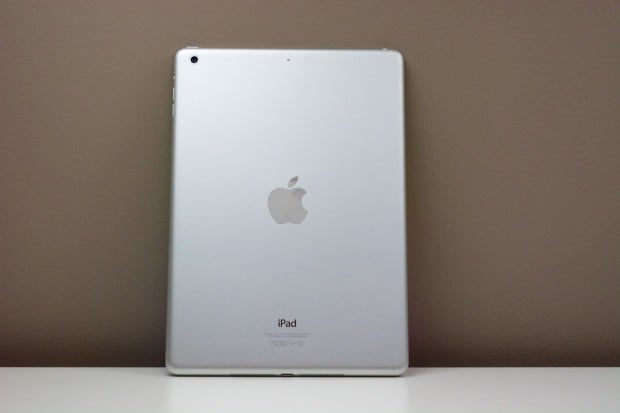 I haven't noticed any weird battery drain when these two slates are in standby mode. That's big because I do go through long stretches of not using them and it's nice to be able to pick them up a day after my last use and still have an excellent charge on board.
iOS 8 battery life has been extremely on both the iPad and iPhone and I'm not expecting that to change on my devices. If you're nervous about battery life issues or you're experiencing bad iPad iOS 8.4.1 battery life, you'll want to take a list of my fixes and tips. These could be the reason why I'm seeing such good battery life on the iPad.
Connectivity
I own the Wi-Fi only version of the iPad Air and the Wi-Fi/LTE version of the iPad mini 2.
Wi-Fi has been exceptional on both of these slates. I've tested them with various routers including TP-Link's Archer C9 and several Belkin routers I have sitting around. I've had no problem connecting to any of them and they're all pulling down solid speeds. If you're in need of a new router, I highly recommend the Archer C9.
I haven't run into any problems with AT&T's LTE network during my time with the iOS 8.4.1 update. I've been able to connect with ease and its network still delivers capable speeds.
I've also been able to pair these two iPads with various Bluetooth devices including a Bose SoundLink Mini speaker. No problems here and that's crucial because we've been outside listening to music during this California heat wave.
If I do happen to run into problems, and I might, I'll follow my own advice.
iOS 8.4.1 Problems
I've been digging into the iOS 8.4.1 update for major problems and so far, I've come up empty. That lines up with what I'm seeing from fellow iPad users.
There are iPad iOS 8.4.1 problems, yes, but the ones that I've seen are isolated. That is to say that they're not affecting a majority of iPad Air or iPad mini users. I'm not expecting that to change. iOS 8.4.1 is a small update that went through a lengthy beta and it builds on a solid foundation left behind by iOS 8.4 and iOS 8.3.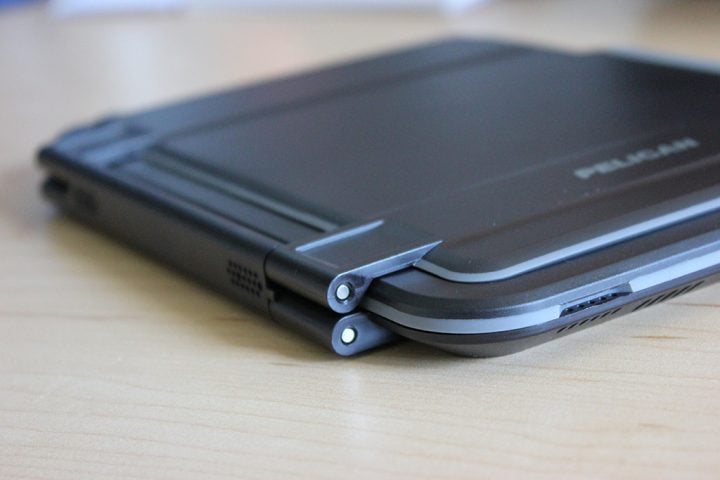 I haven't run into any other noticeable issues. Smaller problems are far more difficult to spot so it's possible that there are some lurking on board my version of iOS 8.4.1 for iPad. It might just take me longer than six days to find them.
If you do run into problems with iOS 8.4.1, you should take a look at our list of fixes for common iOS 8.4.1 issues. They address most of the iPad iOS 8.4.1 problems I've seen.
Speed
Finally, both the iPad Air and iPad mini 2 iOS 8.4.1 updates are running smoothly. I haven't noticed any lag or sluggishness and animations and transitions are still fluid on both devices. I don't expect this to change as iOS 8 has been stable from September all the way up until right now.
Should You Install the iPad iOS 8.4.1 Update?
Some of you might want to, some of you might want to avoid it. Here's how it breaks down.
You should install the iPad iOS 8.4.1 update if:
You're dealing with unfixable iOS 8 problems. iOS updates have a tendency to solve issues that aren't listed on the change log so iOS 8.4.1 might be worth a shot.
You want to patch up Apple Music problems.
You store sensitive material on your iPad. The update delivers several security patches that help to protect your device.
You shouldn't install the iPad iOS 8.4.1 update right now if:
iOS 8.4.1 is a small update. And with an iOS 9 upgrade just a few short weeks away, you shouldn't feel any pressure to download and install it. Take your time, gather feedback and then make your decision. It's working out great on my iPads and there's a good chance you'll see the same kind of performance.
iOS 9 Release Date: 9 Things You Can Count On
An iOS 8.4.1 Release Soon
The first thing you can count on from the iOS 9 release is that it won't be next for iPhone, iPad or iPod touch. No, that honor will likely go to the iOS 8.4.1 update that's currently in Apple's beta program for developers.
We still don't know when Apple will release the iOS 8.4.1 update but we expect the update to roll out several weeks before the iOS 9 release to give Apple and iOS users some breathing room. We'd be surprised if Apple waited until September.
What we do know is that iOS 8.4.1 probably won't be a large update. It's more than likely going to feature bug fixes and security enhancements. Some people also believe that the iOS 8.4.1 update will kill the iOS 8.4 jailbreak ahead of the iOS 9 release.
Whatever the case, you can count on this update rolling out in the near future ahead of Apple's iOS 9 release date.

This article may contain affiliate links. Click here for more details.