iPad mini 2 iOS 8.3 Review
Last week, Apple finally released its brand new iOS 8.3 update for iPhone, iPad and iPod touch. The iOS 8.3 update brings tons of bug fixes, new features including an updated emoji keyboard, and some bugs and issues of its own. In the past week, we've spent some quality time with Apple's new software and today we want to share our full iPad mini 2 iOS 8.3 review.
Earlier this year Apple confirmed its iOS 8.3 update with a beta release for developers. The release confirmed iOS 8.3 for arrival but it didn't confirm a public iOS 8.3 release date. Apple only announces iOS release dates when it talks about an update on stage during media events. Apple's iOS 8.2 update got that treatment in March at the company's Spring Forward event.
So last week when Apple released the iOS 8.3 update unannounced, we weren't surprised at all. This is how Apple's incremental iOS releases often work and it's something that new iPhone, iPad and iPod touch users should get used to. It could happen again with the company's upcoming iOS 8.4 release.
The iOS 8.3 update is a huge update (well over 200MB) for iPhone and iPad users and it brings a whole lot to the table. It's an update that's caught the attention of many iPhone and iPad users, particularly those dealing with iOS 8 problems.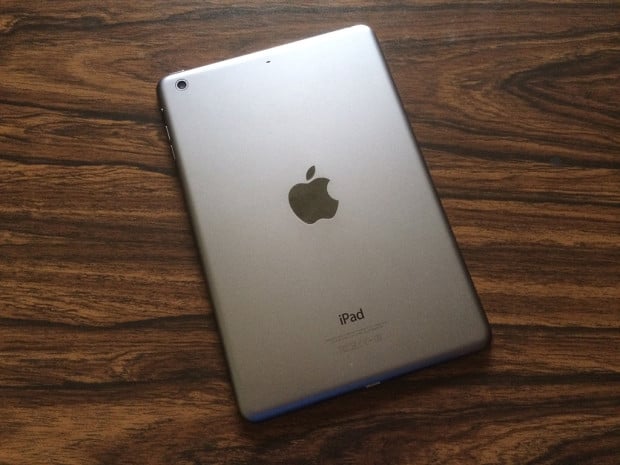 While iOS 8.3 is a large update, it's still an incremental release. As many of you know, incremental iOS updates can have a huge impact on the performance of a device. Often, that impact is positive and other times it's negative. iOS 8.3 appears to deliver a bit of both to iOS 8 users. We've gotten a ton of positive feedback but again, we've also heard about iOS 8.3 problems as well.
With all of that in mind, I've been taking a look at Apple's iOS 8.3 update on a number of devices including the iPad mini 2, Apple's second-gen iPad mini. Today, I want to offer some feedback to those that might be leery of the update and to those that are already on iOS 8.3.
This is my full iOS 8.3 on iPad mini 2 review and it will attempt to answer the question that we've received many times over in the past week: Is iOS 8.3 worth installing on the iPad mini 2?
iPad mini 2 iOS 8.3 Review
Since release, I've spent a ton of time with iOS 8.3 on iPad mini 2. The second-gen iPad mini 2 is not my daily driver but it's a tablet that I use on a very consistent basis, especially when working out of the office.
Before getting into this detailed review and my detailed impressions of iOS 8.3, I should note that mileage is going to vary from device to device, person to person. That is to say, I probably don't have the same apps installed and there's a chance that I use Google Chrome, play more games, and use my home screen more than you do.
With that in mind, consider this review a general guide as you try to decide whether iOS 8.3 is worth installing on your iPad mini. I'm only one man and I encourage you to gather as much feedback as you can before installing.
iOS 8.3 Features
I'll assume that most of you are caught up to speed on the features that iOS 8.3 brings to the iPhone, iPad, and iPod touch. Just in case that you're not, the slideshow below details the changes that come with Apple's brand new iOS 8 update.
iOS 8.3 vs iOS 8.2: What's New in iOS 8.3
New iPhone Emoji in iOS 8.3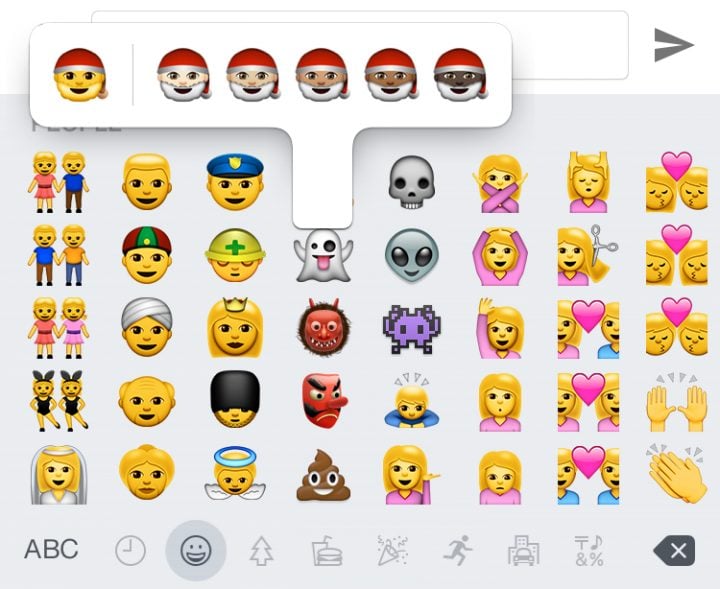 Apple adds over 300 new iPhone emoji in iOS 8.3. There are new Emoji like the Apple Watch and a new Mac, but most users will focus on the addition of more family choices including more kids, families of two men or two women and now there is an option to change the skin tone of many emoji.
Read: How to Use New Emojis
With this update you can tap and hold to choose the skin tone of an emoji icon for many emoji options and then tap to pick the color option. Tap and hold on a new color option to make it the default.
The iOS 8.3 emoji keyboard for iPhone now offers continuous scrolling so it is easier to scroll through the emoji options and find the ones you want.
After using the iPad mini 2 iOS 8.3 update for a week, I can say that there are two features in particular that I love.
Emojis are much easier to find thanks to the redesigned emoji keyboard. I do quite a bit of messaging from the iPad and Apple's changes have been an upgrade for me. There's a bit of a learning curve involved but once you get comfortable with the change, I think you'll realize that it's a much better design
Another iOS 8.3 feature that I'm enjoying greatly is a small change to Messages that allows you to easily filter spam messages. I've already used this several times and I have a feeling that I'll be using it again. Spam never seems to end.
iOS 8.3 Performance
Apps
I've had the iOS 8.3 update installed on the iPad mini 2 for a week now and so far, I haven't run into any issues with the apps I have on board. I have about 100 or so third-party applications installed on the iPad mini 2. I've used all of them and none of them have given me trouble.
I'm not going to list them all here but Asana, Slack, Instagram, Facebook, Instagram, YouTube, Hangouts, Spotify, SoundCloud, Google Chrome, and Netflix are all working fine with iOS 8.3 on board. I haven't seen any weird crashes and performance has been solid.
App issues can appear out of the blue so all you can really do is install the latest bug fixes and keep your fingers crossed. If do encounter some app issues, try reinstalling the app. If that doesn't work, report the issue to the developer, not Apple.
iOS 8.3 Battery Life
After a week with iOS 8.3 I've yet to encounter any abnormal battery drain on the iPad mini 2. The battery still holds an excellent charge when the device is in use. It also holds a solid charge in standby which for me is crucial. I typically bring the tablet with me on-the-go as a backup. I also tend to forget to put it on a charger at night. Standby is very important.
While I'm not seeing any problems on my iPad mini 2, I have seen complaints about abnormal battery drain after iOS 8.3. iOS updates aren't supposed to ruin your iPad's battery life. And more often than not, it's not the update itself causing the problems. Instead, it's typically your bad habits, rogue apps, or a combination of both plaguing your device. So before you accuse iOS 8.3 of draining your battery, you're going to want to dig deep.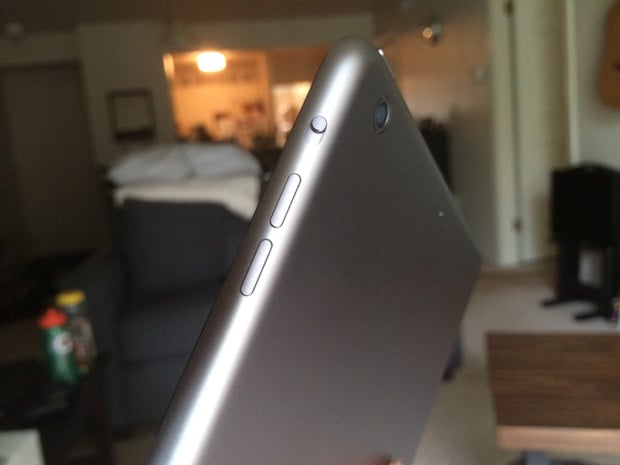 Apple rarely issues iOS updates to fix battery life problems so those of you dealing with battery issues on the iPad mini are going to have to be proactive. I've outlined a number of strategies to get better battery life on iOS 8.3. Take a look at those if you're running into trouble right now or if you're worried about the impact iOS 8.3 could have on your slate.
Wi-Fi, LTE & Bluetooth
I've been testing out connectivity for a week now and I've yet to come across a problem on the iPad mini 2. AT&T's LTE network is working like a charm, Wi-Fi is very stable (I've used an assortment of routers to make sure I'm not dreaming) and I've been able to connect the device to a number of Bluetooth devices without any trouble. iOS 8.3 is about as solid as it gets.
If you're experiencing connectivity issues, you'll want to consult our list of fixes for common iOS 8.3 problems on iPad. These fixes are a great starting point though I do suggest hunting around for other fixes. After all, connectivity issues can come out of nowhere
Bugs & Issues
The iOS 8.3 update comes with a ton of bug fixes for various iOS 8 problems. The list is extensive and that's why I'm not surprised to find an extremely stable iOS 8.3 update for the iPad mini 2. It's impressive.
I've been digging for problems for a week now and so far, I haven't been able to turn up anything major. The update is extremely stable. And it should be. The iOS 8.3 update represents Apple's eighth incremental iOS 8 release since iOS 8.0 in September. The iOS 8.3 update also went through a lengthy beta process. It also comes with an absolute ton of fixes.
If you are experiencing iOS 8.3 problems or you're concerned about the potential for iOS 8.3 problems on your iPad, take a look at our list of fixes. You're always assuming risk when you install a new iOS update, especially when the update is for an aging device like the iPad mini 2.
Speed
No problems here. The iOS 8.3 update is extremely fast and fluid on the iPad mini 2. I haven't seen any lag or slowdown and I don't anticipate any. iOS 8, as a whole, has treated Apple's second-generation iPad mini extremely well.
Is the iPad mini 2 iOS 8.3 Update Worth It?
Everyone's situation is a little bit different but I think the iOS 8.3 update is going to be worth it for most people. It comes with tons of bug fixes, it comes with some useful new features and the problems that it does bring appear to be isolated not widespread. It's an update that I think iPad mini 2 users will definitely want to consider.
Remember, there's always some risk involved moving to another version of iOS. If you're having a good experience on iOS 8.2 or below, there's no pressure to make a move. Apple's next major update, iOS 8.4, is set to arrive this summer which means that you have plenty of time to dig into some more feedback from iPad mini iOS 8.3 users.