iPhone 11 Pro vs Galaxy Note 10: What You Need to Know
iPhone 11 Pro vs Galaxy Note 10: Camera(s)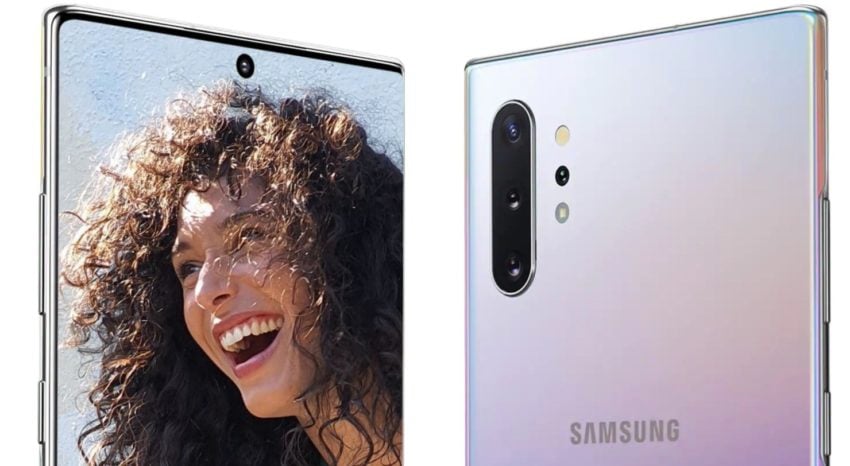 Next, we want to briefly mention the cameras on these two devices. Obviously, we won't get into which is better, as we don't know the answer to that until we test the iPhone 11. What we do know, is that Apple finally caught up to Samsung in the triple camera department, while also using software and AI to improve photos like Google does on the Pixel. Basically, expect great things from the iPhone 11 Pro camera array.
iPhone 11 - Three rear cameras:

Main 12MP f/1.8
Ultra-wide 12MP f/2.4
Telephoto 12MP f/2.0
Apple announced powerful new camera controls, a new app, night mode (finally) and several other improvements that makes this far and long the best iPhone camera ever created. Which, it should be, being their latest and greatest phone. We really like the 4x optical zoom on that telephoto lens, giving photographers more options than ever. They're also using a Deep Fusion tech that takes artificial intelligence to make photos better, similar to what the Pixel does, and why the Pixel "was" the best camera before this.
Galaxy Note 10+ Quad Cameras:

Main 12 Megapixel f/1.5 through f/2.4 variable aperture camera
12MP f/2.1 telephoto zoom
16MP super-wide angle f/2.2 camera
4th ToF "DepthVision" sensor.
10MP centered front-facing camera
Both phones offer an excellent main camera that's fast and highly capable, then a secondary lens and angle to help users capture more of a story, moment, or memory. They're just going about it differently.
Samsung has a pretty capable night mode, software tricks, intelligent camera mode picker that changes settings for you, and that 4th DoF lens for improved focus, blur, bokeh, etc.
We have a feeling these two phones will go toe-to-toe in terms of who has the best camera, then Google's Pixel 4 will swoop in and beat them both. Either way, it all comes down to personal needs or preferences.