iPhone 4S vs. Motorola Droid 4
A couple of days ago, Verizon released the third follow-up to the original Motorola Droid in the form of the Motorola Droid 4. The Droid 4 was first announced at CES 2012 where we awarded it with our Best Smartphone of CES award. Translation: It's an extremely solid phone and one that many of you might have your eye on if you're in the market for a new smartphone.
Another phone that you may have targeted is a little device called the iPhone 4S which is made by a little company made by Apple. Of  course, little describes neither company nor device.
It's easy to understand why you, like millions of others, might be tempted by Apple's latest iPhone. Like the Droid 4, the iPhone 4S is also a solid smartphone.
(Read: Motorola Droid 4 Review.)
For many of you, trying to rule out one or the other (or both) might be a difficult task.
Well that's where we come in. We want to help you make the best decision that you can possibly make because after all, most of you will be signing a contract that binds you to the device for the next two years.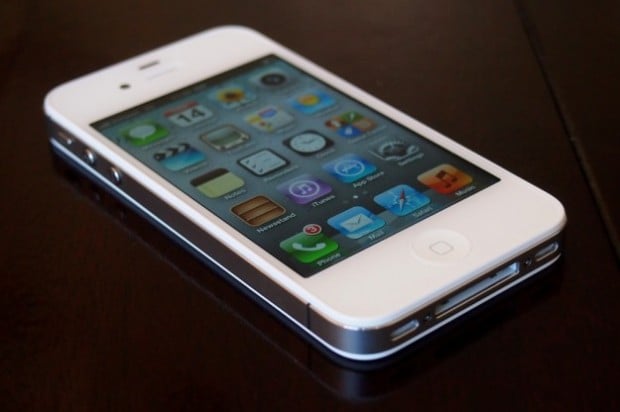 (Read: iPhone 4S Review.)
So let's get down to comparing the two devices in an effort to help move your decision along.
Hardware
Features
iPhone 4S
Motorola Droid 4
Weight and Dimensions

Height: 4.5 inches (115.2 mm)
Width: 2.31 inches (58.6 mm)
Depth: 0.37 inch (9.3 mm)
Weight: 4.9 ounces (140 grams)

Depth: 0.51 inches (13mm)

Camera
8 megapixels

Autofocus
Tap to focus
LED flash
Backside illumination sensor
Five-element lens
Face detection
Front camera with VGA resolution

8 megapixels

Autofocus
LED Flash
White balance
1.3MP front-facing camera

Video Recording
Improved HD video recording

1080p 30 fps
Tap to focus while recording
LED light
Video stabilization

HD video recording
Display
High-resolution Retina display

960-by-640 resolution
326 ppi
Multi-Touch
3.5-inches

qHD Display

960 x 540 resolution
4-inches

Cellular and Wireless

UMTS/HSDPA/HSUPA
GSM/EDGE
CDMA EV-DO Rev. A2
Wi-Fi 802.11b/g/n
Bluetooth 4.0

LTE/CDMA
Wi-Fi 802.11b/g/n
Bluetooth 4.0

Other Key Features

Siri Assistant
16GB/32GB/64GB
512MB of RAM
Apple A5 Dual-Core Processor

16GB of storage
1GB of RAM
TI OMAP 4430 dual-core processor clocked at 1.2GHz
Laser cut physical QWERTY keyboard
There are quite a few differences between the two devices as you can see. First and foremost, the Droid 4's display is a tad bigger than the screen found on the iPhone 4S. While the Droid 4's display measures 4-inches in size, Apple's iPhone possesses the usual 3.5-inch display. The difference is noticeable but both screen sizes fall into the sweet spot for most smartphone buyers.
Those looking to get on board with a large screen will want to look at the Samsung Galaxy Nexus or phones like the Motorola Droid RAZR MAXX or HTC Rezound.
Have a look at the Droid 4 hands-on video below to get a better idea:
Another big difference between the two is that the Droid 4 comes with a slide-out physical QWERTY keyboard. It also employs a virtual keyboard. The iPhone 4S only has a virtual keyboard so those of you shifting from a BlackBerry device might want to take a close look at the Droid 4.
It has one of, if not the best physical keyboard of all time.
We found the Droid 4's camera to be worse than that of the camera found on the iPhone 4S. Here are a couple of sample pictures from the two. The first is from the Droid 4: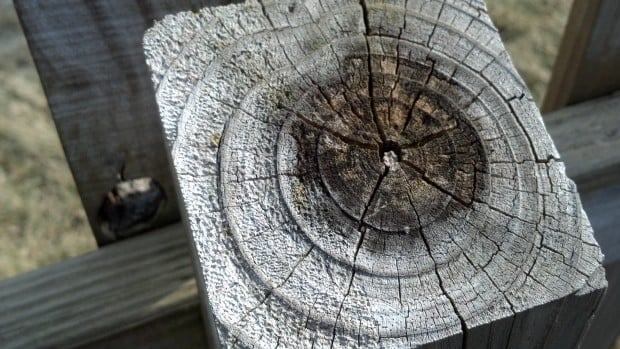 And this one is from the iPhone 4S:
Just another reason why you don't want to bet the house on the megapixel count of a camera.
The iPhone 4S comes in three storage options while the Droid 4 will come in one. However, the Droid 4 does have a microSD card slot which allows for expandable memory of up to 32GB. 16 plus 32 equals 48 which is the maximum amount of GB's you'll get from the Droid 4.
Those who fill up their phone with photos, video, apps, and more might want to consider snagging the iPhone 4S 64GB.
Lastly, the Droid 4 is thicker then the iPhone 4S. While the iPhone measures in at a mere 9.3mm thick, the Droid 4 checks in at around 13mm. Don't let that fool you, it's quite the difference.
The Droid 4's bulkiness comes from the 4G LTE radio that it has inside as well as the physical keyboard. And some of you might be alright with that trade-off.
Software
The iPhone 4S and the Motorola Droid 4 run two different operating systems. Apple's smartphone is powered by the companies iOS 5 operating system which was released along with the phone back in October of 2011.
Motorola's Droid 4 uses Google's Android Gingerbread 2.3.6 operating system, an OS that is actually older than the current version of Android which is Android 4.0 Ice Cream Sandwich.
The differences and similarities of the two could be debated until the end of time so instead, we'll focus on some of the unique features found on each.
Starting with the Motorola Droid 4, there are a few applications that Motorola has packed on here that many will enjoy. They include:
QuickOffice: Can be used to open up most Office documents so that you can edit your content on-the-go. Great for those who commute to work every day or for the college student whose laptop dies in class.
MotoCast: MotoCast allows you to access files stored on your home computer, even when you're not at home.
Smart Actions: This unique feature allows you to change settings and take action based on your location. You can see a demo of Smart Actions in the video below:
(Read: Guide to Smart Actions.)
The iPhone 4S employs Apple's latest mobile software, iOS 5. The software introduced quite a bit of change when it arrived last year and probably the biggest change was the introduction of Siri, a personal assistant unique to the iPhone 4S.
Here is a video that should give you a better understanding about what Siri can do:
(Read: What is Siri?)
Siri has been one of the biggest selling points for the iPhone 4S and deservedly so. Expect Apple to update Siri with even more capabilities as time goes on.
In addition, both the iPhone 4S and the Droid 4 take advantage of app marketplaces.
In the iPhone's case it's the iOS App Store and in the Droid 4's, it's the Android Marketplace. Both feature a selection of over 500,000 applications so you'll be able to find software to love on either platform.
Like hardware, picking the right software is an extremely personal decision. When you go in and handle an iPhone 4S and an Droid 4, the most important question that you can ask yourself after poking around the software is:
"Do I feel comfortable?"
If the answer is yes, you're on the right track.
(Note: As a personal aside, I would say that Android has a steeper learning curve than iOS. It's not to say that it's difficult to use, it's difficult to master. If one of these is going to be your first smartphone, you'll want to keep that in the back of your head. Again, it depends on the person, but that's the conclusion I've come to after handling phones for the last few years.)
Pricing
Prior to the release of the Motorola Droid 4, Verizon had been charging a $299.99 premium for its 4G LTE smartphones. Its top of line smartphones.
However, with the arrival of both the LG Spectrum and now the Droid 4, that policy is no longer the norm.
The Motorola Droid 4 comes in one size, 16GB, for one carrier, Verizon. It's going to cost you $199.99 with the signing of a new two year contract.
Of course, unless you shell out $650 for the phone off-contract, you'll have to sign a contract which will require you to fork over monthly fees.
If you're currently grandfathered into a Verizon unlimited data plan, you'll be able to keep that and keep paying what you normally do. However, if you're new to Verizon, you'll have to sign up for a tiered data plan.
The carrier currently has three options:
2GB for $30
5GB for $50
10GB for $80
If you act fast, Verizon currently has a deal for 4G LTE smartphones wherein if you sign up for a new contract, you'll get double the data. So:
Current: 2GB/mo for $30 After Promo: 4GB/mo for $30
Current: 5GB/mo for $50 After Promo: 10GB/mo for $50
Current: 10GB/mo for $80 After Promo: 20GB/mo for $80
That offer won't last forever so you'll want to check it out sooner rather than later.
As for the iPhone 4S, it comes in three different flavors: 16GB, 32GB and 64GB. All three cost the same at the carriers that offer the iPhone 4S here in the United States. Pricing is as follows:
$199 for 16GB
$299 for 32GB
$399 for 64GB
Or, if you want to snag it off contract, Apple sells an unlocked version of the iPhone 4S. The prices are more expensive, obviously, and look like this:
$649 for 16GB
$749 for 32GB
$849 for 64GB
Bottom line is, if you want more storage, you're going to have to pay for it. And if you don't want to sign a contract, well, you're going to have to pay a lot.
Now, let's move on to the data plans that each carrier offers for the iPhone 4S.
Each offers something a little different.
AT&T:
Lowest price: $54.99/month ($1319.76 over 2 years) – $39.99 for 450 minutes + $15 for 200MB of Data and pay as you go texting.
Highest price: $134.99/month ($3239.76 over 2 years) – $69.99 unlimited minutes + $20 unlimited text + $45 for 4GB Data
Sprint:
Lowest price: $79.99/month ($1919.76 over 2 years) – 450 minutes, unlimited messaging, unlimited data.
Highest price: $109.99/month ($2639.76 over 2 years) – Unlimited everything.
Verizon:
Lowest Price: $69.99/month ($1679.76 over 2 years) – $39.99 Talk + $30 2GB Data and pay as you go texting.
Highest Price: $169.99/month ($4079.76 over 2 years) – $69.99 Talk + $20 Text + $80 10GB Data
C-Spire:
Lowest Price: $50/month ($1200 over 2 years) – Infinite Data + Messaging, 500 Minutes
Highest Price: $100/month ($2400 over 2 years) – Infinite Streaming, Data & Messaging
C-Spire offers the cheapest pricing here but it's a regional carrier. Out of the major three, AT&T offers the cheapest pricing but, like Verizon, requires you to sign up for tiered data with a new data plan.
Sprint is  the only major U.S. carrier that allows you to pair an iPhone 4S with unlimited data on a new contract.
(Read: iPhone 4S: AT&T vs. Verizon vs. Sprint – Which Carrier is Best?.)
Connectivity
One of the most enticing aspects of the iPhone 4S is that it's available on four carriers here in the United States. AT&T, C-Spire, Sprint, and Verizon all provide a home for Apple's iPhone. Before you jump on board with one carrier or another, you should know that all iPhone 4S models are not created equal.
While the Sprint and Verizon models are limited to speeds found on their CDMA networks, the AT&T model takes advantage of the carrier's HSDPA network which means the phone can reach speeds up to 14.4 Mbps.
In the video below, you can see how the three devices fared against each other in a speed test.
The AT&T iPhone 4S was the clear winner over both the Sprint model and the Verizon model in both download and upload speeds. By quite a bit too.
Here in the Bay Area, the AT&T iPhone 4S scored 3.87 Mbps in the download test which was right around 74% faster than the next fastest score. Verizon's fastest result was   2.22 Mbps and Sprint topped out at 1.09 Mbps.
As for upload speeds, AT&T again was the clear winner as it edged out Verizon's paltry .43 Mbps score and Sprint's .91 Mbps with a solid 1.13 Mbps score.
Keep in mind that connectivity will vary from location to location, building to building, so the results will probably differ in your area.
Now those scores may have looked decent to some of you. However, they have absolutely nothing on the speeds that are offered on Verizon's 4G LTE network.
4G LTE is the fourth-generation of wireless standard, replacing 3G, and it stands for Long Term Evolution. It offers data speeds that can reach up to 10 times faster than those found on normal GSM or CDMA 3G networks.
You can see those speeds demonstrated in the video below, wherein an iPhone 4S on AT&T's network gets blown out of the water by the Motorola Droid Bionic on Verizon's 4G LTE network:
The results of our testing looked like this:
Speedtest.net #1
 iPhone 4S, AT&T 3G: 3.15 Mbps download, 1.14 Mbps upload
Droid Bionic, Verizon 4G LTE – 11.56 Mbps download, 5.56 Mbps upload
Speedtest.net #2
iPhone 4S, AT&T 3G: 3.50 Mbps down, 1.12 Mbps upload
Droid Bionic, Verizon 4G LTE: 12.30 Mbps download 5.54 Mbps upload
The difference is incredible and it's no wonder that Apple is rumored to be releasing an LTE-enabled iPhone 5 later on this year.
And while there isn't an iPhone out with these kinds of capabilities, there is a phone called the Droid 4 that can reach these speeds. Yes, the Droid 4 is a 4G LTE device which means you'll see these kinds of speeds where 4G LTE is available.
Remember, LTE is relatively new and it's not available everywhere. You'll want to check out this map in order to see if Verizon has your area covered with 4G LTE or not.
If you don't have LTE coverage, know that Verizon will be aggressively expanding throughout 2012 with the hopes of completing its roll out by the end of 2013.
Final Thoughts
We can sit here and debate software and specs and pricing all day if we want to. Ultimately, the decision is going to come down to whichever phone you feel most comfortable using on a daily basis.
However, there are some specific things that we can pull from each phone that might make a decision an easier one to make.
The Droid 4 might be for you if:
You want a physical keyboard
You need 4G data speeds
You want to be able to easily customize your device
And, the iPhone 4S might be for you if:
You want a phone that's easy to use
You want a wider range of carrier options
You want extremely stable battery life
You love using the camera on your phone