iPhone 5 iOS 8.2 Update: 5 Things You Need to Know
Earlier this week, Apple released its seventh iOS 8 update into the wild. The company's new iOS 8.2 update is now available for all devices capable of running iOS 8, including the aging iPhone 5. Today, we want to take another look at the iPhone 5 iOS 8.2 update and tell you about five things we think all iPhone 5 users need to know, right now, about iOS 8.2 and the device's future.
In the months following its September iOS 8.0 release, Apple has been working to correct iOS 8 problems that were brought to the iPhone, iPad and iPod touch with its initial roll out. iOS 8 problems have been a problem for iOS 8 users since the update's arrival and Apple continues to try and squash them with incremental iOS upgrades.
This week's iOS 8.2 update for iPhone, iPad and iPod touch represents the company's seventh iOS 8 update since iOS 8.0. iOS 8.2 brings support for Apple's upcoming Apple Watch but it also brings a ton of enhancements and bug fixes to the company's mobile operating system. iOS 8.2 is the biggest update to iOS 8 since iOS 8.1.
iOS 8.2 got lost within Apple's hardware announcements though we're slowly starting to see interest pick up. And as the smoke settles, we're starting to get, and see, tons of questions about the iOS 8.2 update. iPhone 5 users in particular are curious about the new update and that doesn't come as too much of a surprise. The iPhone 5 is getting older and for many users, it has seen better days.
With current and prospective iPhone 5 iOS 8.2 users in mind, we want to take a look at what we think are the five most important things to know now about the iPhone 5 iOS 8.1.2 update. This will serve as the bridge between our initial iOS 8.2 impressions and our full iOS 8.2 review which will come out sometime next week.
iOS 8.2 on iPhone 5: No Big Bugs, Yet
We've been using the iOS 8.2 update on one iPhone 5 model this week and so far, we haven't run into any serious problems. We also haven't gotten a ton of negative feedback about major iOS 8.2 bugs, a sign that the update is also fairly stable for other users.
Since Monday, we've been using iOS 8.2 extensively and so far so good. The iPhone 5 is maintaining solid battery life, connectivity across LTE, Wi-Fi and Bluetooth is still extremely solid, and we haven't run into any head-scratching bugs. You can't ask for much more from an incremental iOS update like iOS 8.2. New features, new fixes and few bugs if any.
We're still in the process of testing the software but we're pretty optimistic at this point. iOS 8, from a bug standpoint, has treated the iPhone 5 pretty well. Performance is a different story though we've seen it take some strides since the initial release.
iOS 8.2 Performance Settling
On Monday, we told you that the iOS 8.2 update's performance, that is to say the speed and fluidity of the update, was a bit disappointing. We also mentioned that often times, software needs a day or two to stabilize before it reveals its true nature. Such is the case with iOS 8.2.
Since Monday, we've slowly started to see the software settle and today, we aren't experiencing any of the sluggishness and slowdown that we were seeing when we got the update on board. Is it perfect? No. Is it back to where it was on iOS 7? Nope. But iOS 8.2 is about as good as iOS 8.1.3 was and that's a good thing when you consider how bad iOS 8.1 and iOS 8.1.1 were on the iPhone 5. At least on our device.
iPhone 5 users must remember that iOS 8.2 is an update from 2015 and the iPhone 5 is a phone from 2012. As devices get older, they tend to see a decline in performance. Something to think about for when Apple releases iOS 9 later this year. That said, the iPhone 5 is doing quite well for a device of its age group. Things could be a whole lot worse.
iOS 8.2 Problems & Fixes
While we aren't seeing any major iOS 8.2 problems on the iPhone 5, it's worth noting that our fellow iPhone 5 users are running into some issues. Apple's discussion forums are filling up with complaints about Apple's new software and we've pointed out a number of different iOS 8.2 problems affecting owners of the iPhone 5 and other iOS 8.2 powered devices.
We've heard from a few iPhone 5 users who say that iOS 8.2 killed their battery life. We've also heard about a few performance issues though complaints haven't been as loud as previous iOS 8 updates. The issues that iPhone 5 users are seeing appear to be very isolated. That could change down the road but again, optimism rules the day.
Fortunately, there are some ways to fix many of these iOS 8.2 problems. You'll just need to be proactive. We've put together a list of potential fixes for some of the more common iOS 8.2 issues and we suggest keeping an eye on Apple's forums for other possible solutions. Problems typically have solutions but they can be difficult to find.
Also remember that Apple's iOS updates are never perfect. Not even massive bug fixers like iOS 8.2. There's always some risk involved with moving to a new piece of software. That's why we recommend preparing ahead of the installation. And that's why we recommend staying patient, especially if you're having a good experience on iOS 8.1.3 or below.
iOS 8.2 Jailbreak & Downgrading to iOS 8.1.3
If your iPhone 5 is currently jailbroken, do not install iOS 8.2. A jailbreak is not available and we're not sure when one will arrive. It could be that jailbreak developers wait for Apple's next big update which is expected to take place in just a few short weeks. As a reminder, the most recent iOS 8 jailbreak is for iOS 8.1.2. If you've moved off that, you're just going to have to keep those fingers crossed.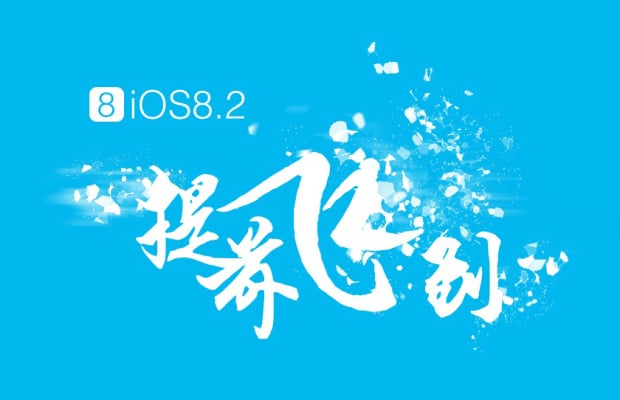 It's also worth noting that iPhone 5 users dealing with iOS 8.2 problems can move back down to iOS 8.1.3. We've put together a step-by-step guide that will take you through the downgrade process. This is only going to be available for a little while longer so if you do want to make a move back down to iOS 8.1.3 because of problems or for some other reason, you're going to have to do so soon.
iOS 8.3 Release Date
Finally, it's worth knowing that the iPhone 5's next iOS update will probably be iOS 8.3. iOS 8.3 is another big update for the iOS 8 operating system and it has inched closer to its arrival.
This week, Apple released iOS 8.3 beta 3 to developers. Rumor has it, the iOS 8.3 will go through four betas before it's released to the public. That's not confirmed but it's clear that Apple is making significant progress behind the scenes.
Apple's new iOS 8.3 beta 3 reportedly comes with the new Apple Watch app that arrived with iOS 8.2, new filters for conversations in Messages, and a "Report Junk" feature that allows users to report messages from unknown contacts.
iOS 8.3 is confirmed to have wireless support for CarPlay on board. It's also expected to bring better support for two-form authentication for Google apps like Gmail. According to 9to5Mac, it's also going to bring some small changes to Emoji, links to the Mayo Clinic in the Health app, and Apple Pay support for China. It should also bring some improvements to Siri's voice which can be heard in the video below.
The company's iOS 8.3 beta 2 arrived with new language support for Siri. Included is support Danish, Dutch, Portuguese, Russian, Swedish, Thai, Turkish, and English for Indian users. Point is, this is going to be another big update for iOS 8 and the iPhone 6.
It's an update to keep an eye on if you're leery of iOS 8.2 and it's also an update that you can install right now. Yes, the iOS 8.2 beta is public which means that you don't have to be a developer to download and try it out. We've put together a step-by-step guide that will take you through the process though remember, this is beta software and the public release could perform much differently.

As an Amazon Associate I earn from qualifying purchases.