Thanks to a similar design, there are a plethora of iPhone 5s cases available to buy on the iPhone 5s release date that will work with the new iPhone.
The iPhone 5s is the same size as the iPhone 5, so users can use an old iPhone 5s case as long as it doesn't cover the fingerprint reader built-in to the iPhone 5s' home button.
Because the Gotta Be Mobile staff spent the last year testing and reviewing iPhone 5 cases, we already have a growing list of the best iPhone 5s cases, including an OtterBox iPhone 5s case designed to work with the new home button fingerprint sensor.
We won't list every iPhone 5s case available, because frankly there are a lot of cheap iPhone 5s cases that aren't worth buying. If you plan to put a case on a $650 iPhone, we think it should look good, add functionality or deliver incredible protection.
These iPhone 5s cases are from companies that make cases the Gotta Be Mobile team uses. Some of the new iPhone 5s cases are updates to versions we've reviewed and others we already know they are great becuase we've used them for months and they still work great.
Read: iPhone 5S Release Date: Key Things Buyers Need to Know
When it comes to finding the perfect iPhone 5s case, users should keep in mind that most iPhone 5 cases will fit, but rugged iPhone 5s cases and waterproof iPhone 5s cases will require some updates to work, but we've included one waterproof iPhone 5 case that will at the very least help users keep the iPhone 5s dry and safe from drops until a better option arrives.
We also took care to find some iPhone 5s cases that will highlight the new gold iPhone 5s color option with a see-through back that will show off the color and some with matching gold metal sides and a beautiful leather back.
OtterBox iPhone 5s Case - Defender Series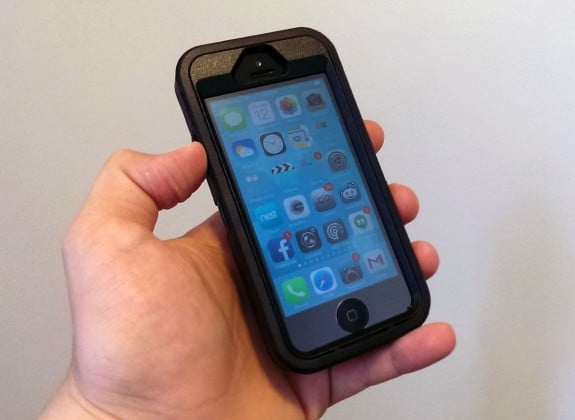 The OtterBox iPhone 5s case is updated to let users access the fingerprint sensor, kicking the rubber home button cover to the curb. OtterBox sent over their iPhone 5s Defender Series case which we've been using for a day now and so far it feels like another great OtterBox case.
The OtterBox iPhone 5s case comes in multiple color options, and OtterBox lets users pick an outer cover color and a hard plastic inner color. Users can also add a belt clip. All of the case options include a screen protector with a large home button cutout.
$49.95 and up at OtterBox

As an Amazon Associate I earn from qualifying purchases.