iPhone 6 Battery Case Appears Early
The iPhone 6 release date is still weeks away, but new photos of the first iPhone 6 battery case are already here showing off the new iPhone 6 design and a stack on battery that adds a 3,000mAh battery to the back of the iPhone 6.
We're still waiting for Apple to announce the iPhone 6 at an event in California next week, but Lepow shares the details about a new iPhone 6 battery case that will go on sale in mid-September for pre-order, around the time of the rumored iPhone 6 release date.
If you want an iPhone 6 Mophie case you'll likely need to wait longer and you won't be able to remove the battery when you are done with it to keep the slim design of the iPhone 6 that we expect to see.
The Lepow Pie iPhone 6 battery case is a two-part solution that includes a slim and colorful iPhone 6 case and a battery that attaches to the back of the case with magnets and connects to the Lightning port on the bottom of the iPhone 6 with a very short Lightning to Micro USB cable. You can shake the case to see how much battery life is left, represented on four LEDs on the case.
In the photo above you see an iPhone 6 case that looks a lot like the Spigen iPhone 6 cases that fit our iPhone 6 mock-ups and that match the iPhone 6 rumors and leaks. To the right is the 3,000mAh battery that connects to the iPhone 6 with a special cable.
Rumors suggest Apple plans an iPhone 6 battery of 1,810mAh or around that for the 4.7-inch iPhone 6. If that is the case you can expect at least one full charge, maybe more depending on usage and the iPhone 6 battery size.
This design is similar to the Third Rail iPhone 4s case and the Logitech Case+ iPhone case we enjoy for the iPhone 5 and iPhone 5s. The ability to remove the iPhone 6 battery from the back of the case makes it easier to use this as the only iPhone case you need.
When you need more power you can connect the battery to the back of the case and charge up, and after you are done you can use the slim case alone for a nicer and easier to hold design.
One potential issue is that small cable, which may be easy to lose since it is not attached to the battery case at all times. Lepow is not a big name in the U.S., but the company is relatively well-known when it comes to portable power solutions including batteries for smartphones.
With this design you can strap the battery to another Lepow Pie case for a different phone instead of leaving an old iPhone battery case to linger.
Right now this is completely based on leaked iPhone 6 schematics and designs, although typically companies like this are using their own sources and are relatively sure of the iPhone 6 design before going through the work of designing an iPhone 6 case and a sending it to production.
Lepow is taking iPhone 6 battery case pre-orders in mid-September, which means they are likely waiting for the iPhone 6 event on September 9th to make sure the design is as they expect. With a separate case design like this they may be better equipped to switch to any changes Apple shows off on stage.
It will likely take a while before we see a Mophie iPhone 6 battery case, but hopefully the wait for more iPhone 6 battery case options is not as long as we saw with the iPhone 5 when Apple introduced a new design and the new lightning cable.
The iPhone 6 release date is rumored for September 19th with a larger display, mobile payment options and enhanced cameras. We may see an iPhone 6 with a 4.7-inch screen and another with a 5.5-inch screen, but the largest model may come later. We could also see an iWatch announced on stage as well.
iPhone 6 Release Date & Feature Video Roundup
iPhone 6 Release Date Rumors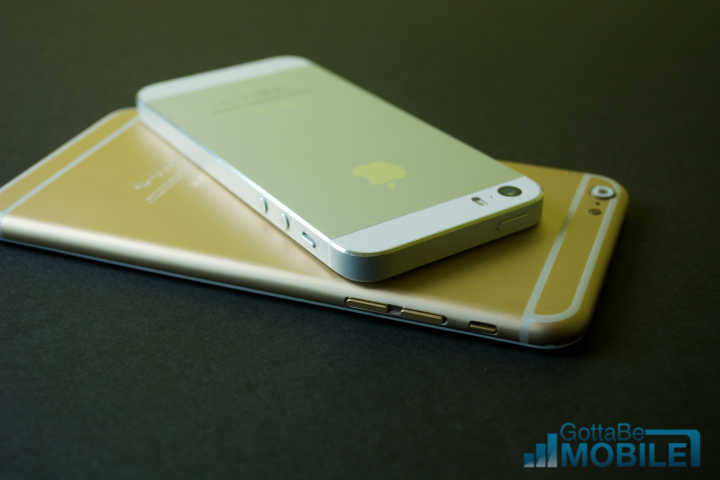 The iPhone 6 release date is September 19th according to Apple's traditional timeline and our best prediction based on current rumors and plans. This may change and there is a chance that we will see two iPhone 6 release dates thanks to a slower start for the 5.5-inch iPhone 6.
Here's how we get to an iPhone 6 release date on Friday September 19th.
Re/Code and The Wall Street Journal report Apple's plans to hold an iPhone 6 event on September 9th.
From this date we can work out that the iPhone 6 release date is roughly a week and a half later, on September 19th. This is the timing Apple used for the last several iPhone releases.
If Apple decides to offer iPhone 6 pre-orders expect them to go live at midnight Pacific on September 12th, but this is not a given.
The larger 5.5-inch iPhone 6 release date may arrive later on the last Friday in September or even in October.
Expect to see Apple Stores and carriers open early on the iPhone 6 release date with lines around the store to get an iPhone 6 right away, even in small towns.