iPhone 6 iOS 8.2 Update: 5 Things You Need to Know
On Monday, Apple released its seventh iOS 8 update into the wild. The company's new iOS 8.2 update is now available for all devices capable of running iOS 8, including the 4.7-inch iPhone 6. Today, we want to take another look at the iPhone 6 iOS 8.2 update and tell you about five things we think all iPhone 6 users need to know, right now, about iOS 8.2 and the future.
For several months now, Apple's been working to correct the iOS 8 problems that were brought to the iPhone, iPad and iPod touch with its initial iOS 8.0 update. iOS 8 problems have been a problem for iOS 8 users since the update's arrival and Apple continues to try and squash them with incremental iOS upgrades.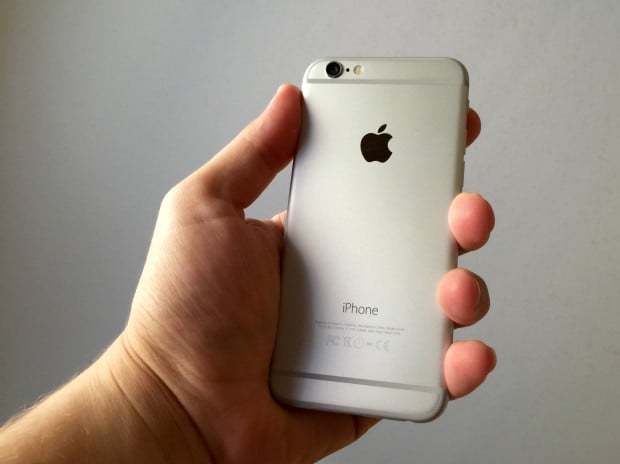 This week's iOS 8.2 update for iPhone, iPad and iPod touch represents the company's seventh iOS 8 update since iOS 8.0. The update brings support for Apple's upcoming Apple Watch but it also brings a ton of enhancements and bug fixes to the company's mobile operating system. iOS 8.2 is the biggest update to iOS 8 since iOS 8.1.
iOS 8.2 kind of got lost in the Monday's announcements though we're slowly starting to see interest pick up. As the smoke settles, we're starting to get, and see, tons of questions about the iOS 8.2 update. iPhone 6 users in particular are curious about the new update and that doesn't come as too much of a surprise. The iPhone 6 has been plagued with a number of bugs since launch.
With current and prospective iPhone 6 iOS 8.2 users in mind, we want to take a look at what we think are the five most important things to know now about the iPhone 6 iOS 8.2 update. This will serve as the bridge between our initial iOS 8.2 impressions and our full iOS 8.2 review which will come sometime in the near future.
iPhone 6 iOS 8.2 Update…Update
On Monday, we installed the iOS 8.2 update on several iPhone 6 variants. We've been using it extensively since Monday and so far, iOS 8.2 performance is pretty solid across the models in our possession.
We haven't noticed any strange battery drain in the days after release. Connectivity is also still fast and reliable. That goes for Bluetooth, Wi-Fi and LTE. We've been using the iPhone 6 on a variety of routers and we've paired it with a variety of Bluetooth devices. Its been performing quite well this week and we don't anticipate seeing any major problems moving forward.
Apple's new update maintains the iPhone 6's impressive speed. We haven't seen any stuttering or sluggishness and we're confident that the update will hold up. This is an update that was put into the beta process at the end of last year and it's one that follows six other bug fix updates.
The iOS 8.2 update for iPhone 6 isn't bug free, at least not on our models, but it's pretty darn stable. We haven't encountered any game-changing, hero level issues that need immediate attention and the bugs that we have seen seem to be pretty isolated.
If you're on another version of iOS 8 already, now is the time to start considering a move to iOS 8.2, especially if you're dealing with iOS 8 problems. We haven't heard or seen any major problems though we have run into a few annoying bugs in the days since the update's release.
There's also a huge debate about the Apple Watch app and how it can't be deleted. We simply moved it to a folder, out of view, until the Apple Watch arrives next month. No big deal.
iOS 8.2 Problems We've Noticed
In the days since the update's release, we have noticed a couple of annoying iOS 8.2 problems on the iPhone 6. For whatever reason, we're now getting messages from other Apple users hours after they were initially sent. This is not a problem native to iOS 8.2 and we've run into broken iMessages several times during our time with iOS 8. We used our own fixes for this problem and we're no longer seeing it.
We've also started to miss phone calls. Two people who called us in the aftermath of the iOS 8.2 release called us back today asking about missed phones calls. Those phone calls never registered on the iPhone 6. The problem seems to have ironed itself out today though as we've been able to place and receive several phone calls to both iPhone and Android users. It may have just been a hiccup.
Other iOS 8.2 Problems & Fixes
It's worth noting that other iPhone 6 users are running into a different set of problems. Apple's discussion forums are filling up with complaints about Apple's new software and we've pointed out a number of different iOS 8.2 problems affecting owners of the iPhone 6 and other iOS 8.2 powered devices.
We've heard from a few iPhone 6 users who say that iOS 8.2 killed their battery life and we've also heard from a few users who claim that iOS 8.2 slowed their iPhone 6 down. We haven't run into either of those issues ourselves and we aren't seeing widespread complaints about abnormal battery or lag. The issues appear to be very isolated, at least for the moment.
Fortunately, there are some ways to get around many of these iOS 8.2 problems. You'll just need to be proactive. We've put together a list of potential fixes for some of the more common iOS 8.2 issues and we suggest keeping an eye on Apple's forums for other possible solutions. Problems typically have solutions but sometimes they are difficult to find.
Remember, Apple's iOS updates are never perfect. Not even massive bug fixers like iOS 8.2. There's always some risk involved with moving to a new piece of software. That's why we recommend preparing ahead of the installation. That's why we recommend staying patient, especially if you're having a good experience on iOS 8.1.3 or below.
iOS 8.2 Jailbreak & Downgrading to iOS 8.1.3
If your iPhone 6 is currently jailbroken, do not install iOS 8.2. A jailbreak is not available and we're not sure when one will arrive. It could be that developers wait for Apple's next big update which is expected to take place in just a few short weeks. As a reminder, the most recent iOS 8 jailbreak is for iOS 8.1.2. If you've moved off that, you're just going to have to keep those fingers crossed.
It's also worth noting that iPhone 6 users dealing with iOS 8.2 problems can move back down to iOS 8.1.3. We've put together a step-by-step guide that will take you through the downgrade process. This is only going to be available for a little while longer so if you do want to make a move back down to iOS 8.1.3 because of problems or another reason, you're going to have to do so soon.
iOS 8.3 Release Date
Finally, it's worth knowing that the iPhone 6's next iOS update will probably be iOS 8.3. iOS 8.3 is another big update for the iOS 8 operating system and it has inched closer to its arrival today.
Today, Apple released iOS 8.3 beta 3 to developers. Rumor has it, the iOS 8.3 will go through four betas before it's released to the public. That's not confirmed but it's clear that Apple is making significant progress behind the scenes.
Apple's new iOS 8.3 beta 3 reportedly comes with the new Apple Watch app that arrived with iOS 8.2, new filters for conversations in Messages, and a "Report Junk" feature that allows users to report messages from unknown contacts.
iOS 8.3 is confirmed to have wireless support for CarPlay on board. It's also expected to bring better support for two-form authentication for Google apps like Gmail. According to 9to5Mac, it's also going to bring some small changes to Emoji, links to the Mayo Clinic in the Health app, and Apple Pay support for China. It should also bring some improvements to Siri's voice which can be heard in the video below.
The company's iOS 8.3 beta 2 arrived with new language support for Siri. Included is support Danish, Dutch, Portuguese, Russian, Swedish, Thai, Turkish, and English for Indian users. Point is, this is going to be another big update for iOS 8 and the iPhone 6.
Keep an eye on iOS 8.3, especially if you're leery of iOS 8.2.