iPhone 6 Plus iOS 8.3 Review
The iPhone 6 Plus iOS 8.3 update is one of the best performing updates the new iPhone received in the last six months. After spending a week using the new iOS 8.3 update on the iPhone 6 Plus and other Apple devices we can share our full iPhone 6 Plus iOS 8.3 review.
This is a major update that fixes a wide number of issues and it comes after a public beta test and weeks of developer testing. While it is easy to argue that this is what the iPhone 6 Plus iOS 8 update should have looked like, it is good to finally see a more polished iPhone experience.
Apple did not formally announce the iOS 8.3 release, but it did arrive last week with almost 70 fixes for common problems like WiFi connectivity, Bluetooth, screen orientation problems and much more. Apple rarely announces a specific release date for these types of updates, so we may see another surprise in the near future with the iOS 8.4 update.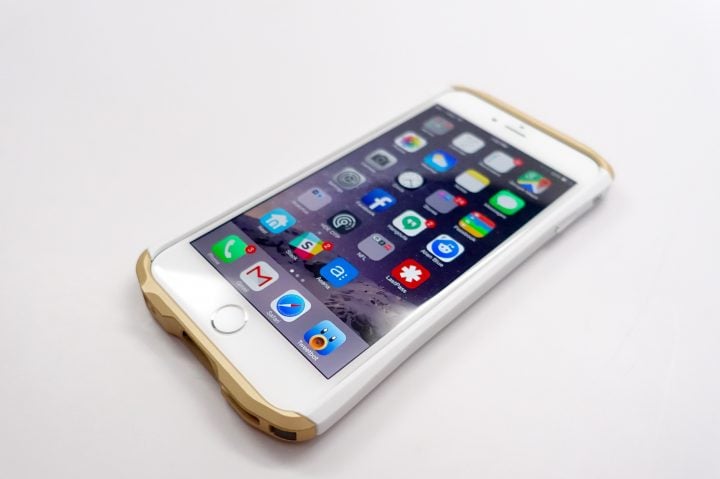 The iOS 8.3 update is an incremental update for the iPhone 6 Plus that includes new features like better Message sorting, easier junk text reporting and of course new emojis that include a Spock Vulcan Salute emoji option hidden away.
After using the iPhone 6 Plus iOS 8.3 update for the last week and testing the iPhone 6 Plus in various scenarios and with a collection of apps and accessories I can provide feedback to iPhone 6 Plus owners who are worried about updating to iOS 8.3 and losing performance or gaining bugs and issues.
This is a full iOS 8.3 on iPhone 6 Plus review. The iOS 8.3 update is available on many devices, but this will focus on how well it performs on the iPhone 6 Plus specifically. Ideally we will help you answer the question, "Is iOS 8.3 worth installing on my iPhone 6 Plus?"
iPhone 6 Plus iOS 8.3 Review & Performance
For the last week the iPhone 6 Plus iOS 8.3 review has been a work in progress testing out various features and using the iPhone 6 Plus more than usual. I use the iPhone 6 Plus along with a variety of other review devices like the iPhone 6 and the Galaxy S6 Edge.
One thing that you should keep in mind before you upgrade is that performance and issues may vary from one device to the next. My experience with iOS 8.3 on the iPhone 6 Plus may not match yours exactly, but overall there should be many similarities.
Apps
I use about 20 apps on a regular basis but have over 60 favorite iPhone 6 Plus apps that I keep installed to test and use on iPhone 6 Plus. While it is not my main place to watch movies I will often use it to watch Netflix at the gym and that app and HBO Go both work great on iOS 8.3.
Facebook, AlienBlue, Tweetbot and Snapchat all function just fine on iOS 8.3 as well. From a productivity standpoint Messages, Slack, Asana, Safari and most other apps that I test work without problem. Mortal Kombat X slows down sometimes and it did crash my iPhone 6 at one time, but so far it has not forced a reboot on the iPhone 6 Plus.
iOS 8.3 Battery Life
The iPhone 6 Plus battery life is great, beating out the iPhone 6 almost every day even under heavier use. Over the last week I payed close attention to the iPhone 6 Plus iOS 8.3 battery life and it remains as good as it did with iOS 8.2 and with earlier updates. Some users may run into battery problems due to update hiccups or apps. Here's how you can fix bad iOS 8.3 battery life.
WiFi, Cellular Data & Bluetooth
While using the iPhone 6 Plus with iOS 8.3 connectivity works as expect with easy connectivity to WiFi and LTE. Bluetooth connectivity is also solid with good range and it connects well with Bluetooth headphones and a Bluetooth keyboard. AT&T LTE is just as fast and the personal hotspot works great.
Bugs & Issues
The iPhone 6 Plus iOS 8.3 update isn't perfect, but it is not perfect for every user. The iOS 8.3 update fixed the iPhone 6 Plus orientation issues completely and overall the performance is really smooth.
There are reports of iOS 8.3 problems that you should be aware of, but this is the best performing update on the iPhone 6 Plus so far.
We share a collection of fixes for iOS 8.3 problems that you should check out if you are run into issues or bugs.
Speed
There is no major change to the speed of the iPhone 6 Plus with iOS 8.3. This isn't a bad thing as the performance is as good as ever. Apps are snappy and switching between apps feels smooth and quick.
Should You Install iOS 8.3?
The iOS 8.3 update on the iPhone 6 Plus is great. For most users the iOS 8.3 update is one that is worth installing without any worries. This update fixes many of the problems that annoyed me over the last several months and it's incredibly stable.
Anyone with iOS 8.2 problems or older versions of iOS 8 with problems should consider the upgrade. Of course there is always a chance that there will be problems, but this is a solid update.
There is no iOS 8.3 jailbreak yet, so if you need that you need that you should avoid upgrading to iOS 8.3 at this time.
iOS 8.3 vs iOS 8.2: What's New in iOS 8.3
New iPhone Emoji in iOS 8.3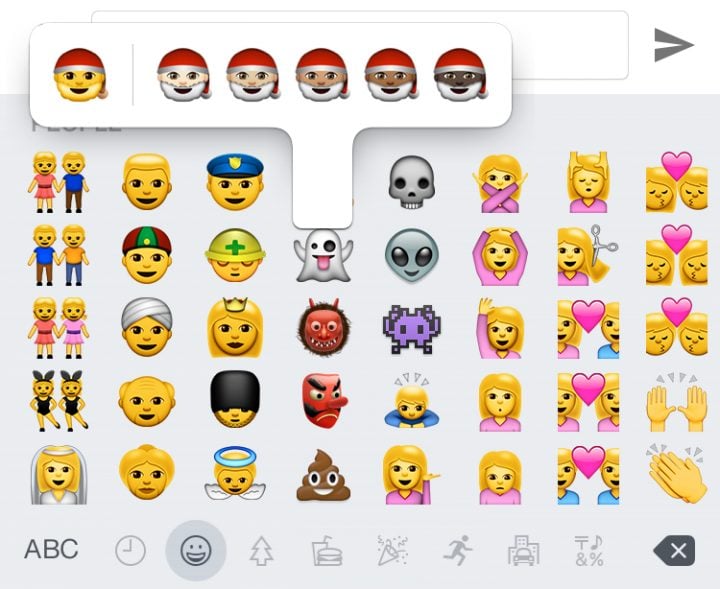 Apple adds over 300 new iPhone emoji in iOS 8.3. There are new Emoji like the Apple Watch and a new Mac, but most users will focus on the addition of more family choices including more kids, families of two men or two women and now there is an option to change the skin tone of many emoji.
Read: How to Use New Emojis
With this update you can tap and hold to choose the skin tone of an emoji icon for many emoji options and then tap to pick the color option. Tap and hold on a new color option to make it the default.
The iOS 8.3 emoji keyboard for iPhone now offers continuous scrolling so it is easier to scroll through the emoji options and find the ones you want.