iPhone 6 vs. Galaxy Note 4: What Buyers Can Expect
With a Samsung Galaxy Note 4 release confirmed and an iPhone 6 release rumored for September, things are starting to get real for those in the hunt for a brand new smartphone. With September just a few weeks away, we want to take a look at what we expect from the inevitable iPhone 6 vs Samsung Galaxy Note 4 battle that's already starting to brew ahead of the fall.
This appears as though it will play out a lot like last year. Last year, we saw iPhone 5s and Samsung Galaxy Note 3 rumors dominate the rumor mill all the way up until their launches last September. The two devices represented two of the biggest and best smartphones of the year and it looks like we'll see more of the same in 2014.
For the last seven months, we've seen iPhone 6 rumors and Samsung Galaxy Note 4 rumors emerge next to each other, detailing supposed features of both flagship smartphones. As we've pushed closer to the month of September, we've started to see iPhone 6 and Galaxy Note 4 specs and Galaxy Note 4 and iPhone 6 release rumors start to firm up.
Needless to say, we're closer than ever to the arrival of these two juggernauts and unsurprisingly, people, smart people, are starting to weigh the two devices against each other, especially because the iPhone is rumored to be coming with a much larger display than usual. The Galaxy Note series has dominated the large screen smartphone market for many years but it appears that Apple's had enough.
These two devices have been rumored side-by-side all year and it's now looking like they will arrive side-by-side in the month of September. With that in mind, we want to explore the latest iPhone 6 and Galaxy Note 4 rumors offer up some predictions in key areas. Here's how we expect the Galaxy Note 4 vs iPhone 6 match up to play out.
iPhone 6 Launch Date vs. Galaxy Note 4 Launch Date
It's looking like the Samsung Galaxy Note 4 and iPhone 6 are on the collision course that we've expected all year.
Earlier this month, Samsung confirmed the Samsung Galaxy Note 4 launch date for September 3rd. The confirmation came in the form of an invite that beckons the media to upcoming Unpacked 2014 Episode 2 events in New York City, Beijing and Berlin. Samsung will live stream the event over YouTube giving millions of consumers around the world the chance to watch the events unfold live.
The Unpacked 2014 Episode 2 event, which teases a Samsung Galaxy Note 4 release, will take place just six days before Apple is expected to launch its new iPhone 6.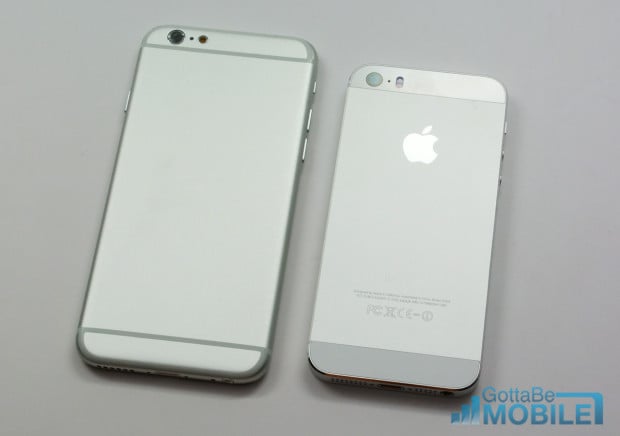 Apple's not talking about the iPhone 6 just yet but that doesn't mean that we don't know when to expect it. After months and months of rumors, it's now clear the company has something cooked up for September, right around the Galaxy Note 4 launch.
The iPhone 6 launch has been repeatedly rumored for September and a new, credible rumor puts the iPhone 6 launch date on September 9th. While the date itself isn't confirmed, Recode's John Paczkowski is a solid source and we expect Apple to confirm that date sometime between now and early September. We would not be surprised if Apple tried to take some steam out of Samsung's upcoming Galaxy Note 4 launch on September 3rd.
This should not come as too much of a surprise. Last year's Galaxy Note 3 launch event took place on September 4th. Apple's iPhone 5s event? It took place on September 10th. Apple sent out iPhone 5s press event invites on September 3rd, a day before the Galaxy Note 3 launch in an effort to take the wind out of Samsung's sales.
Looking like more of the same here which means that we expect a flurry of information to arrive in the first part of September.
iPhone 6 Release Date vs. Galaxy Note 4 Release Date
It's looking like the iPhone 6 launch date and Galaxy Note 4 launch date will take place just six days apart. We're expecting something similar from the iPhone 6 release date and the Galaxy Note 4 release date.
Galaxy Note 4 release date rumors have continued to point to a quick arrival in an effort to take on the iPhone 6. Rumors have singled out the week of September 15th as a possible release window for the Galaxy Note 4 though that remains unconfirmed. We are fully expecting the Galaxy Note 4 to be released in September and would not be surprised if Samsung produced an incredible turnaround in an effort to compete with the iPhone 6.
If true, we could see the Galaxy Note 4 and iPhone 6 released just days apart.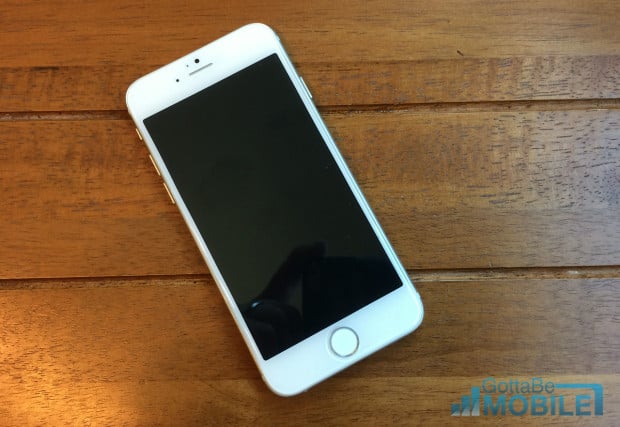 The specific iPhone 6 release date is still out of reach but we're expecting an iPhone 6 release date that takes place inside the same iPhone release window that Apple historically uses for its iconic smartphone.
The company almost always releases iPhones in and around two weeks after launch. It's a pattern it has used for many years now. It's also known for releasing new iPhones on Friday with stores opening up early. September 19th fits the criteria perfectly and unsurprisingly, the date is actually rumored to be the first of what could be two iPhone 6 release dates.
While the Galaxy Note 4 might have just one release date, iPhone 6 release date rumors have continued to point to two separate release dates. The latest rumor comes from VentureBeat who claims that a 4.7-inch iPhone 6 release date will happen in September while the 5.5-inch iPhone 6 release date could arrive up to a month after the initial release. This lines up with early iPhone 6 rumors including details from respected analyst Ming-Chi Kuo.
If Apple does have two iPhones up its sleeve, we expect the company to debut both on September 9th. If the company holds back, it could potentially cut into initial iPhone 6 sales as consumers take a wait and see approach into the month of October.
It helps that Thailand's National Broadcasting and Telecommunications Commission (NBTC) recently confirmed that two iPhone 6 models are on the way. The disclosure reportedly has led to a meeting with Apple something that points to the information being credible.
So in summary, here's Apple's potential iPhone 6 and Galaxy Note 4 launch and release timeline:
Galaxy Note 4 announcement on September 3rd.
iPhone 6 announcement on September 9th.
Galaxy Note 4 release date during the week of September 15th.
iPhone 6 release date on September 19th. (Or September 26th, another Friday in late September.)
iOS 8 release somewhere between September 9th and September 26th.
Design Similarities and Differences
As always, we expect the iPhone design and the Galaxy Note design to differ from one another. We also expect to see some similarities as Samsung looks to help its device compete against a larger iPhone 6.
Let's start with the iPhone 6. This is not an 'S' version of the iPhone which means that there is a very good chance we'll see Apple introduce a brand new design. Unlike Samsung, Apple tends to update its designs every two years as opposed to every year.
iPhone 6 rumors have continually pointed to a redesign and recently, we've seen rumors and leaks align around some very specific iPhone 6 design details. Apple's new iPhone 6 design is rumored to feature more metal than the iPhone 5s, ditching the glass top and bottom parts on the back of the phone for a full metal back cover. It's also rumored to be thin, perhaps as thin as 7mm, and feature a front panel that's protected by sapphire material.
The iPhone 6 is widely expected to have a Touch ID fingerprint sensor, a feature that arrived on the iPhone 5s. VentureBeat claims that Apple will introduce improvements that will speed up read times and improve accuracy. We've seen enough Touch ID rumors emerge over the past few months to sink a battleship. It's all but confirmed at this point.
The iPhone 6 itself has yet to leak out but we were able to go hands on with Spigen's upcoming iPhone 6 case ahead of time. The video below will give you a pretty good idea about what to expect from the iPhone 6 design. The mockup is based on rumors but there is a chance that Spigen is armed with inside info. After all, it released a Nexus 5 case early and it proved to be deadly accurate.
If you want a little more realism, take a look at these iPhone 6 concept photos below. These photos, from our friend Martin Hajek, bring the latest iPhone 6 design rumors to life and offer a glimpse at what the real iPhone 6 could look like when it arrives.
So how will this all compare to the Galaxy Note 4? Well, it's impossible to say that exactly, these are both rumored smartphones, but we will do our best based on what we know and what we know about Samsung.
Rumors out of Korea suggest that the Galaxy Note 4 could come with a metal frame. This is something that was recently backed up by an alleged Galaxy Note 4 photo-op that shows a device with a textured back with metal edges. While we were a tad skeptical, Samsung's recent Galaxy Alpha launch shows that the company is indeed committed to using new materials.
The Samsung Galaxy Alpha features a combination of plastic and metal and it could certainly be a foreshadow of what's to come. As we've pointed out, the change makes sense. For years, consumers have complained about Samsung's boring plastic materials. Last year's Galaxy Note 3, for instance, used a faux plastic leather back that wasn't as nice as the iPhone 5s' design.
It's clear that Samsung is quite nervous about the impact the iPhone 6 could have on its Galaxy S and Galaxy Note sales and so we could see it finally elect to change things up with the Galaxy Note 4.
Samsung Galaxy Note 4 design rumors also suggest that we'll see a fingerprint sensor, an IP67 certification (dust and water resistance) and the same four colors that debuted on the Galaxy S5 (blue, white, black and gold). These seem likely at this point given their presence on the Samsung Galaxy S5. Rumors also point to a microSD card slot for expanded storage and we've also heard that it will come in 32GB in the U.S.
To give yourself some idea about what the Galaxy Note 4 could look like, take a look at the Galaxy Note 4 concept photos below. They rope in the latest Galaxy Note 4 rumors and offer a detailed look at what Samsung's new flagship could look like.
Big Beautiful Screens All Around
Now this is where things get extremely interesting because we're expecting the iPhone 6 to finally make a leap up to Android territory when it comes to screen size.
iPhone 6 rumors continue to point to a brand new higher-resolution Retina Display that measures both 4.7-inches and 5.5-inches. Apple's iPhone 6 will reportedly deliver a 4.7-inch screen with a 1704 x 960 resolution that delivers 416 pixels-per-inch for sharper, crisper content. It appears that this 4.7-inch iPhone may not be too much larger than the 4-inch iPhone 5s thanks to thinner bezels and design tweaks.
As for the 5.5-inch model, it could be much larger than the 4.7-inch iPhone 6 and perhaps right around the size of the Galaxy Note 4. We've only seen that device leak out a few times and in each photo, it's been noticeably larger than the 4.7-inch model. The photo below shows a 4.7-inch iPhone 6 next to a larger 5.5-inch iPhone 6.
This 5.5-inch iPhone 6 is the device that's probably going to be the most attractive to those looking into the Galaxy Note 4 because of the screen real estate that both are going to offer for things like gaming and watching video.
The Samsung Galaxy Note 4 is rumored to be coming with a large 5.7-inch QHD (Quad HD) display. QHD resolution will offer higher resolution gaming, something that's key on a device of this size, and it will also sharpen the look of movies, television shows and other content. Those unfamiliar can take a look at our buyers guide between the LG G3 and the Galaxy Note 3 below.
At this point, there's nothing else to expect. Galaxy Note 4 QHD rumors are rampant and we've recently saw Samsung deliver a new Galaxy S5 LTE-A, a device that comes equipped with a QHD display.
We also expect Samsung to keep the Galaxy Note screen in and around 5.7-inches. As we've noted, if Samsung goes any bigger it pushes the Note further into niche smartphone territory. If it goes any smaller, it gets too close to the 5.1-inch Galaxy S5. The 5.7-inch screen provides excellent gaming, multitasking, and more than enough real estate for the S Pen, the device's stylus.
Supercharged Specs
Here's a breakdown of the latest iPhone 6 specs:
iOS 8
4.7-inch/5.5-inch Sapphire displays
16GB / 32GB/ 64GB / 128GB storage options
3.2MP front-facing camera
802.11ac WiFi
Touch ID Fingerprint Sensor
And here's a breakdown of the latest Galaxy Note 4 specs:
4GB RAM
Android 4.4
5.7-inch QHD display
16MP rear-facing camera with image stabilization
Fingerprint sensor
NFC
Apple's new A8 64-bit processor has been rumored many times throughout the year and it appears to be a lock for the new iPhone. Rumors also suggest that the 5.5-inch model could actually be clocker faster than the 4.7-inch iPhone 6 which makes sense given the larger display. We still don't have any benchmarks but both of these appear to be powerhouses particularly the Galaxy Note 4 with its Snapdragon 805.
We're also expecting the usual upgrades to the iPhone and Galaxy Note 4 rear cameras though rumors are still a bit blurry. iPhone 6 rumors point to a better camera in 2014, but it isn't clear what Apple plans to do. Rumors currently focus on several upgrade options including:
8MP sensor with bigger pixels
13MP sensor from Sony
Optical Image Stabilization or Electronic Image Stabilization
As for the Galaxy Note 4, it's expected to feature a larger sensor at 16MP and come with Optical Image Stabilization, auto-focus and dual-LED flash. In other words, expect it to be good.
We're also now expecting a new UV sensor that could tie into Samsung's S Health application and provide readings on UV levels. As we've pointed out, it's a feature that could save your life. It might also come with a heart rate sensor like the Galaxy S5.
These are the most credible iPhone 6 and Galaxy Note 4 specs at the moment, the other pieces like iPhone 6 NFC and three storage options for the Galaxy Note 4 are extremely flimsy.
iOS 8 vs. Android 4.4 KitKat
When the iPhone 6 arrives in September, it will be running Apple's new iOS 8 update. To get a feel for the new iOS 8 update, we suggest taking a look at our iOS 8 vs iOS 7 walkthrough. It will bring you up to speed on the many changes Apple's made to its operating system.
Samsung's Note 4 won't run iOS 8. In fact, it probably won't run anything like we've ever seen. The Galaxy Note 4 comes bundled with an S Pen stylus that can be used to write and draw on the screen like a regular stylus. However, it can also take advantage of unique apps like S Note, a powerful notetaking app that's only found on Samsung's Note line of products. Those unfamiliar will want to take a look at the video below.
We're expecting the Galaxy Note 4 to come with souped up applications for the S Pen though we're still not sure what those will be. Here are a few non-S Pen Galaxy Note 4 software features that have been rumored ahead of time:
Smart Fingerprint –  It wasn't fully detailed but it's assumed that it has something to do with being able to customize a fingerprint reader for certain actions.
Multi Network for Booster –  Could be similar to the Download Booster feature on the Galaxy S5 that combines Wi-Fi and cellular data for faster download speeds.
Swipe to Launch Motion Launcher –  Could be similar to Motion Launch on the HTC One M8.
Aqua Capture – Possibly similar to the Aqua Mode found on the Samsung Galaxy S4 Active. Aqua Mode allowed Galaxy S4 Active users to take photos underwater.
Carriers
The Samsung Galaxy Note 4 is rumored for AT&T, Sprint, T-Mobile, U.S. Cellular, and Verizon. Same as the Samsung Galaxy Note 3. We don't expect to see smaller carriers hop on board the Galaxy Note 4 bandwagon.
We haven't seen any iPhone 6 carrier rumors emerge though we expect the same deal from this year's model. That means the usual suspects AT&T, Sprint, T-Mobile, U.S. Cellular and Verizon along with and an assortment of pre-paid and smaller regional U.S. carriers. We would also not be surprised if U.S. Cellular released the iPhone 6 alongside the big boys this year.
We expect a huge difference here.
Price
Galaxy Note 4 pricing hasn't emerged just yet but it's hard to imagine a device of this caliber, with these high-end specs on board, dipping far below the Galaxy Note's usual home at $299.99 on-c0ntract. If that pans out, we could see an iPhone 6 model priced in and around the same point.
According to several analysts, a potential increase in size could lead to a change in price. The latest iPhone 6 price prediction comes from Raymond James analyst Tavis McCourt courtesy of WSJ's MarketWatch. McCourt says that Apple will likely charge a $100 premium for the larger 5.5 iPhone 6.
Chris Caso of Susquehanna Financial Group has stated that he believes the price of the iPhone 6 could jump up as much as $100. These predictions have been backed up by Jefferies analyst Peter Misek who says that he believes there is a potential for a $100 price jump and that Apple is negotiating a $100 price jump with carriers.
Don't be surprised if Apple unleashes the 4.7-inch model at $199.99 and the larger model in and around $300 on-contract. This of course would be similar to the Galaxy S5's $199.99 price point and the Galaxy Note 3's $299.99 price point.

This article may contain affiliate links. Click here for more details.