iPhone 6s iOS 9.2 Update: 5 Things to Know Right Now
Earlier this week, Apple confirmed an iPhone 6s iOS 9.2 update. It didn't confirm a release date but it confirmed several other details that we want to share with you today. Here's what iPhone 6s owners need to know right now about their next milestone upgrade.
Apple continues to release iOS updates at a rapid pace. First it was the iPhone 6s iOS 9.0.1 update, a small bug fixer that tackled some of the initial problems that emerged after the iOS 9.0 release in mid-September.
A week later, Apple released iOS 9.0.2, another bug fix update that squashed a few more iOS 9 problems on the iPhone 6s and other iOS 9 powered devices.
A few weeks later, Apple replaced iOS 9.0.2 with the iOS 9.1 update. The iPhone 6s iOS 9.1 update arrived last week bringing new features and fixes along with it. iOS 9.1's days are already numbered.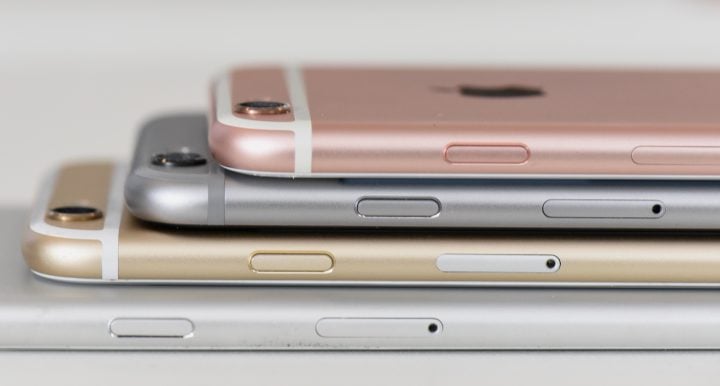 Earlier this week, Apple confirmed an iOS 9.2 update for arrival. The iOS 9.2 update will be coming to the iPhone 6s and iPhone 6s Plus at some point though we're currently without a specific release date.
As we push away from the first iOS 9.2 beta release for developers and testers, we're starting to learn more about the iOS 9.2 update. The beta has provided some insight about performance and it has provided iOS 9 users with a way to get the update right now, for free.
Today, we want to walk you through the most important things to know, right now, about the iPhone 6s iOS 9.2 update. Keep these things in mind as we push away from this week's beta release towards a release for all iPhone 6s users.
iPhone 6s iOS 9.2 Performance
As we push away from the iOS 9.2 beta 1 release, we're starting to get some feedback about the iPhone 6s iOS 9.2 update.
Developers have come away impressed with the early form of the iPhone 6s iOS 9.2 update. The UI appears to be extremely fast and some are saying that it's actually faster than iOS 9.1 in some areas. That's a great sign but it doesn't neccessarily mean that it will translate over to the final release.
Before you download the beta for your iPhone 6s or iPhone 6s Plus, note that there are problems with the first version of iOS 9.2.
Developers have discovered a number of bugs on board including issues with iOS 9.2's App Switcher. We should see some of these bugs get ironed out with a future iOS 9.2 beta for iPhone 6s but Apple hasn't confirmed its next release.
We recommend monitoring the iPhone 6s iOS 9.2 update's progress through beta. YouTube is an excellent resource and so is this thread.

As an Amazon Associate I earn from qualifying purchases.