iPhone 6s vs. iPhone 5s: 5 Things We Learned This Month
If you've been looking to buy or replace the iPhone 5s in the near future you've probably heard that Apple might have an iPhone 6s up its sleeve for the fall. The iPhone 6s rumor mill was extremely active in the month of July and today we want to tell you iPhone 5 buyers and owners about a few things you should know as we push deeper into the year.
Last year, the iPhone 5s took a backseat to the iPhone 6 and the iPhone 6 Plus. Instead of removing the device from shelves, the company simply dropped the price of the device down to $99 on-contract. The iPhone 5s is still a very solid option for those that aren't looking to spend a lot of cash on a new iPhone.
While some are looking into it as their next phone, others are looking to replace it. The iPhone 5s is almost two years old and that means that lots of people will be coming off their two year contracts looking to upgrade to something new. And this is where the iPhone 6s comes in.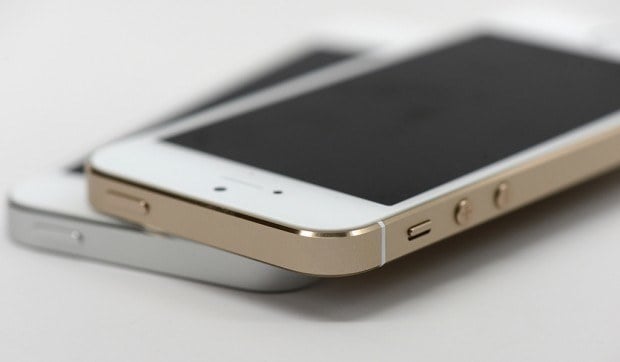 We've been hearing tales about Apple's rumored 2015 iPhone for several months now and in July, iPhone 6s rumors started to firm up ahead of Apple's unconfirmed but inevitable announcement. So if you own an iPhone 5s and you're looking to replace it, wait. And if you've been thinking about buying the iPhone 5s, wait, if you can.
iPhone 6s rumors in July have outed potential specs and potential iPhone 6s release date details and it looks like we might only have a few weeks to go before Apple unleashes a powerful new iPhone. If you're looking to buy something new, this should be music to your ears.
Today we want to take a look at what we learned about the iPhone 6s in July. Keep these details in mind as you hunt for your next device.
iPhone 6s Release Window Narrows
If you're looking to buy or get rid of the iPhone 5s, the iPhone 6s release date is an extremely important day. We still don't have an exact day but July has provided us with a credible iPhone 6s release window that puts the device's arrival in the month of September.
In July, we saw a number of rumors hint at the start of iPhone 6s production. The next iPhone is apparently being made in factories and Apple's manufacturing partners are expected to ramp up the speed next month. A iPhone 6s Plus front panel leak adds some weight to those rumors.
This week, T-Mobile enacted a new policy that allows its customers to buy a new iPhone 6 or iPhone 6 Plus now and then switch to an iPhone 6s or iPhone 6s Plus by the end of the year. This deal lasts until September 8th which means that the iPhone 6s Plus release date probably won't come before that date.
And with Apple's fiscal year set to end on September 28th, there's a very good chance that iOS 9 and the iPhone 6s will arrive sometime between those two dates.
The iPhone release only happens once a year so if you can, you'll want to hold out for a few more weeks while Apple prepares its next iPhone behind the scenes.
iPhone 6s Specs
Every year, Apple announces a new iPhone. And every year, the new iPhone features some hardware changes that help separate it from its predecessors. So, it should come as no surprise that iPhone 6s rumors point to a powerful phone that should have a lot to offer prospective iPhone 5s buyers and current iPhone 5s users.
The iPhone 6s spec sheet isn't complete but July gave us a look at a few features that will almost certainly be on board Apple's next phone. Here is a rundown of the specs that should be on board the iPhone 6s and the iPhone 6s Plus when they arrive:
4.7-inch Retina Display (iPhone 6s)
5.5-inch Retina Display (iPhone 6s Plus)
Force Touch displays
A9 processor with Qualcomm chip (faster LTE, improved battery)
2GB RAM
12MP rear camera/5MP FaceTime camera
16/32GB, 64GB, 128GB storage
iOS 9
Analysts believe that the company's Force Touch display, changes to the RAM and processor, and the improvements to the camera will be the three biggest changes on the iPhone 6s. Now, compare them to the features on board the iPhone 5s.
4-inch Retina Display
A7 processor
1GB RAM
8MP rear camera/1.2MP FaceTime camera
16GB/32GB storage
iOS 8.4.1 (iOS 9 upgrade)
As we've pointed out, the iPhone 5s is still very capable nearly two years after its release so you'll need to decide if these performance tweaks (camera, Force Touch, processing power/battery life), design and the larger screens are worth the upgrade or the extra money.
Go Hands-on Now
In July, we learned that Apple's next iPhone probably won't be the iPhone 7. Rumors are pointing to some powerful specs but they aren't pointing to massive design changes. Tweaks? Yes. A redesign? That's probably not going to happen until next year.
The iPhone 6s and iPhone 6s Plus should look a lot like last year's models. They might not be identical but it'll probably be close.
This means that you can go into an Apple Store right now and get a feel for the size of the iPhone 6s and iPhone 6s Plus. Use the iPhone 6 and iPhone 6 Plus, compare them to the size of the iPhone 5s, and see which one suits you better. Who knows, maybe you'll decide that you like the smaller iPhone better.
iPhone 5s iOS9 Update
If you're struggling with the decision to upgrade, know that Apple is going to take some of the pressure off with the iPhone 5s' iOS 9 update.
Thanks to Apple's iOS 9 release, we've been able to pinpoint several features that should greatly improve the performance of the iPhone 5s. These features range from battery life enhancements to changes to Siri to security updates.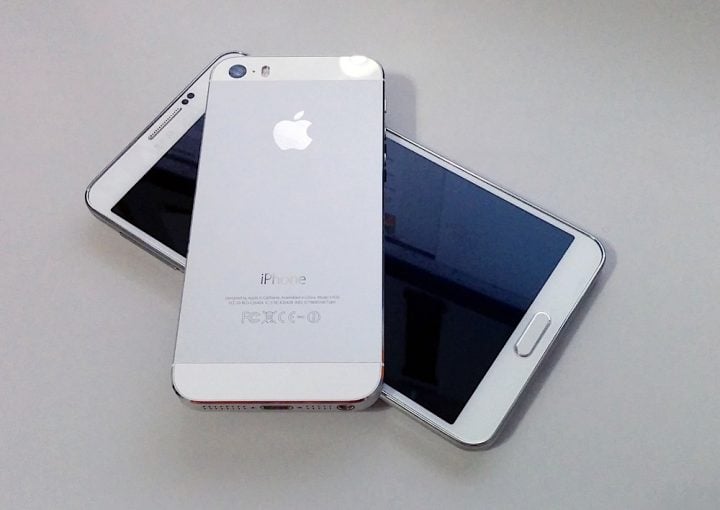 We often see older devices get left behind after two years of software support. We also tend to see performance deteriorate once a device moves into its third year of existence. Neither will happen with the iPhone 5s.
The iPhone 5s iOS 9 update should arrive around the iPhone 6s release date. Apple typically releases iOS software a few days before the iPhone release.
New Carrier Fees
Carriers are slowly changing the way you'll buy an iPhone. In July, we saw a number of important details emerge for prospective iPhone 6s and iPhone 5s buyers.
Starting tomorrow, AT&T will reportedly bump the activation fee for two year contracts up to $45. It's also rumored to have a $15 upgrade fee in store for its AT&T Next plans. These changes, if real, will impact the iPhone 5s and iPhone 6s.
Verizon's also rumored to be abolishing two-year contracts in time for the iPhone 6s release date so that's something you'll want to keep in mind as we move closer to the device's arrival.
7 Exciting iPhone 5s iOS 9 Features
Better Search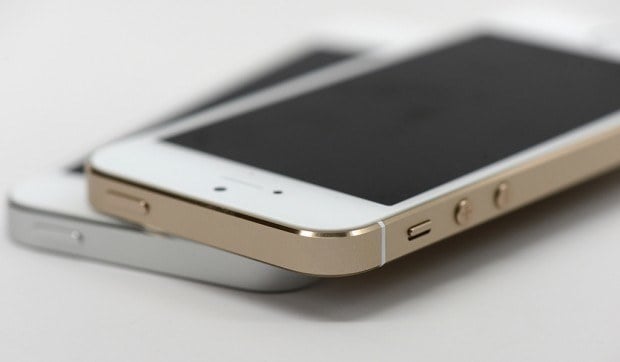 Apple's making some big improvements to Search in iOS 9 and it's going to benefit you iPhone 5s users who are constantly searching for contacts, places or apps.
Search in iOS 8 is good but Search in iOS 9 is great. iOS 9 will allow you to quickly search all of your contacts for vital information, search inside applications for relevant information, search for places nearby, and even search for recent news.
This is going to benefit you if you use your iPhone 5s for pleasure and it's going to benefit you if you use your iPhone 5s for school or your job. The new Search is all about delivering more, and better, results and we think you're really going to love it if you're glued to your iPhone 5s.

This article may contain affiliate links. Click here for more details.