12 iPhone Photography Accessories – Lenses, Stands, Filters and More To Enhance Your Photos
Apple made a lot of shutterbugs happy with the camera upgrades in the iPhone 4S — more pixels and a bigger sensor means an even better "best camera" to carry everywhere. Want to take the iPhone even further than that? With some additional accessories and apps you can turn this device into a mobile photo and video studio worthy of your enhanced skills.
SteadyCam Smoothee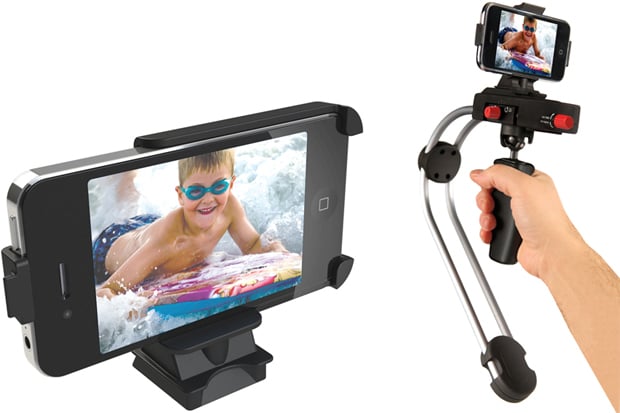 A drawback of filming with very light and small cameras is shaky video, even with decent video stabilization. If your aim is to film a masterpiece with your iPhone (and hey, some people do) then the SteadyCam Smoothee is a must. Developed specifically for phones and other small, handheld devices, the Smoothee balances and keeps the iPhone steady, even if you move or jostle it. | $179  @ B&H

As an Amazon Associate I earn from qualifying purchases.