12 iPhone Photography Accessories – Lenses, Stands, Filters and More To Enhance Your Photos
Apple made a lot of shutterbugs happy with the camera upgrades in the iPhone 4S — more pixels and a bigger sensor means an even better "best camera" to carry everywhere. Want to take the iPhone even further than that? With some additional accessories and apps you can turn this device into a mobile photo and video studio worthy of your enhanced skills.
Mikey Digital for iPhone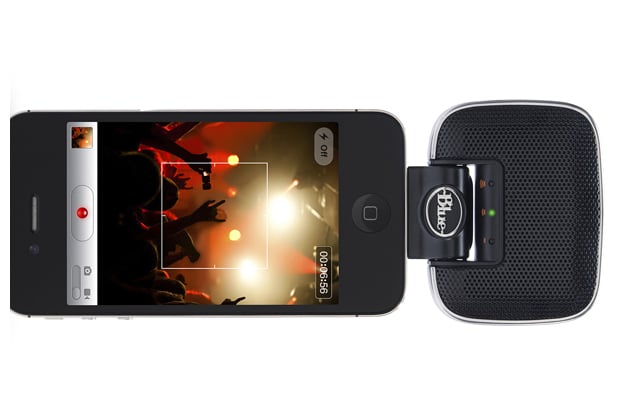 Blue Microphone is updating their Mikey mic to work with new iPhones and iPads as well as the iPod touch. This mic features a 230 degree rotating head to capture audio from almost any direction. Plus, it employs Blue's stellar condenser and an LED clipping indicator. With the ability to plug in other audio sources and charge via USB while in use, this versatile mic will give the audio in your videos a serious boost. | $99 @ Blue Microphone

As an Amazon Associate I earn from qualifying purchases.